If you want customers to be able to find you easily online, it's vital to boost your search engine rankings on Google. Search engine optimization, or SEO, is all about making it easy for search engines to rate your company's website as the best match for the searchers.
SEO is so powerful, we regard it as a fantastic tool to enhance and position business websites. Search engines apply rankings by matching the relevance and user-experience of the website to the search term used. By making your website content more relevant to your customer's needs, you'll have a better chance of appearing at the top.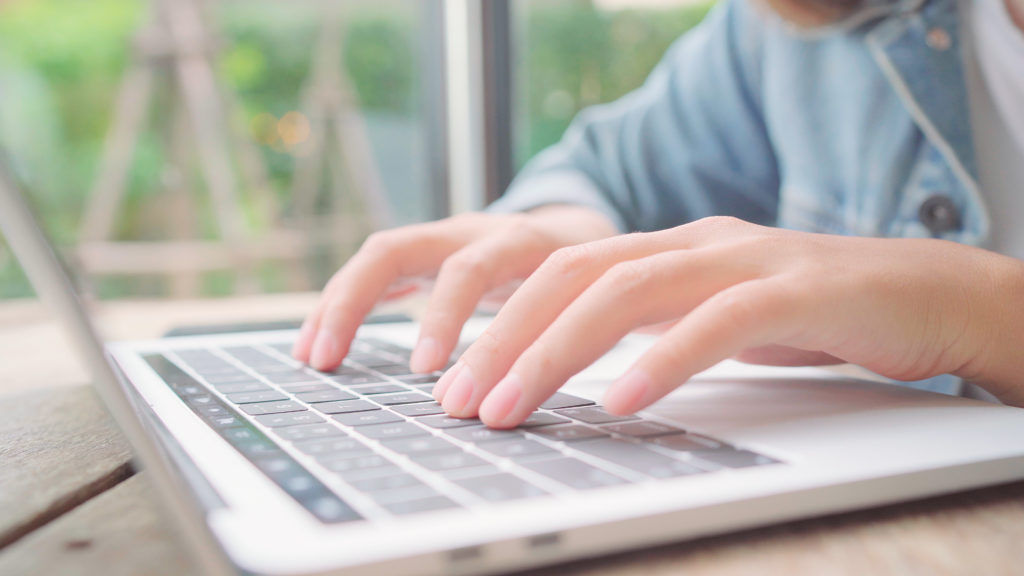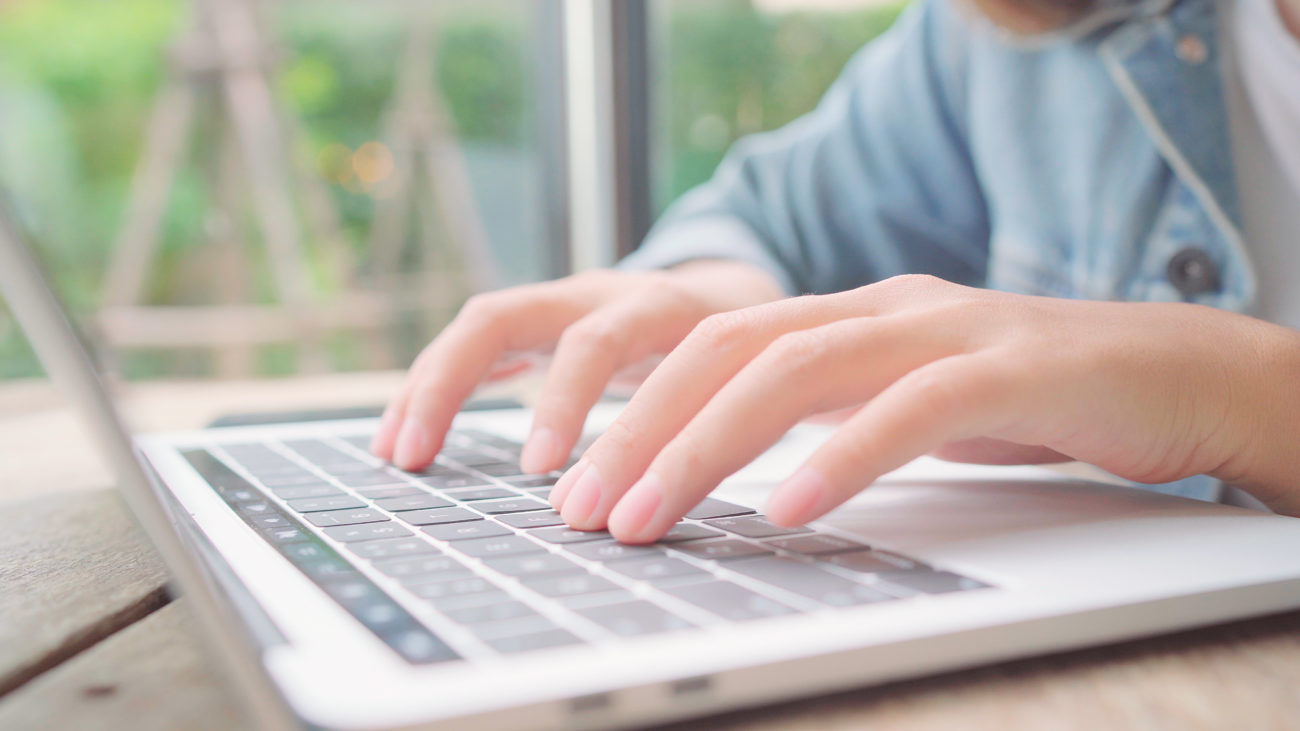 Why your business needs a great website
Your website is the first point of contact with your audience online. It can generate leads, attract potential new customers, partners, investors and employees. But unless people can find it, your website is good for nothing. SEO plays an invaluable role here. In many ways, it goes to the very heart of your business. At Keen, when setting up new websites, we adopt the following steps to ensure they have the best chance of ranking well.
1. Quality content matters
Content is king, but only if it's quality content. If your articles give value to the reader, your article or blog will receive more shares, more links, more referrals and ultimately a higher presence in the organic listings. It all starts with writing something worth reading.
For one of our major clients, Melita, we craft and create between four and five blogs a month. These cover a range of subjects including new products and services such as the latest TV packages, Melita mobile offers, useful technical advice for Melita Business customers, and features that highlight the great company culture and benefits of working for Melita.
2. Publish regularly
If you only have time to write quality content once a month why not consider outsourcing some or all of content creation to us at Keen? We write content that makes people care. Post good articles that add value as often as you can. Create your own realistic content schedule and stick to it.
3. Refresh your web content often
Try to add new content to your website every week. Melita fully understands this and regularly adds information about new services and offers such as StellarWiFi, which increases WiFi range at full speed, blocking interference from neighbours' WiFi to give reliable, fast, smooth WiFi across your home. It is also important to update your web content pages every six months and remove articles that are no longer relevant. Refreshing your content is an easy way to encourage search engines to visit your website more often.
4. Use great keywords
Keywords are the words or phrases a customer uses when they do a search. For example, 'best internet in Malta' and 'fastest internet in Malta' are both great keywords for Melita. Matching the keywords used on your website with the words used by customers when they search for you is an important part of SEO. At Keen, our SEO team will add popular keywords to your website, the words that are relevant to your business.
5. Only focus on what works
The easiest way to succeed in life is to focus on what works and run with it. What does this mean for your business website? If you find a keyword or a selection of keywords that work well for your business, re-focus your efforts on the terms that are working. Don't make major changes to a successful strategy if you don't need to.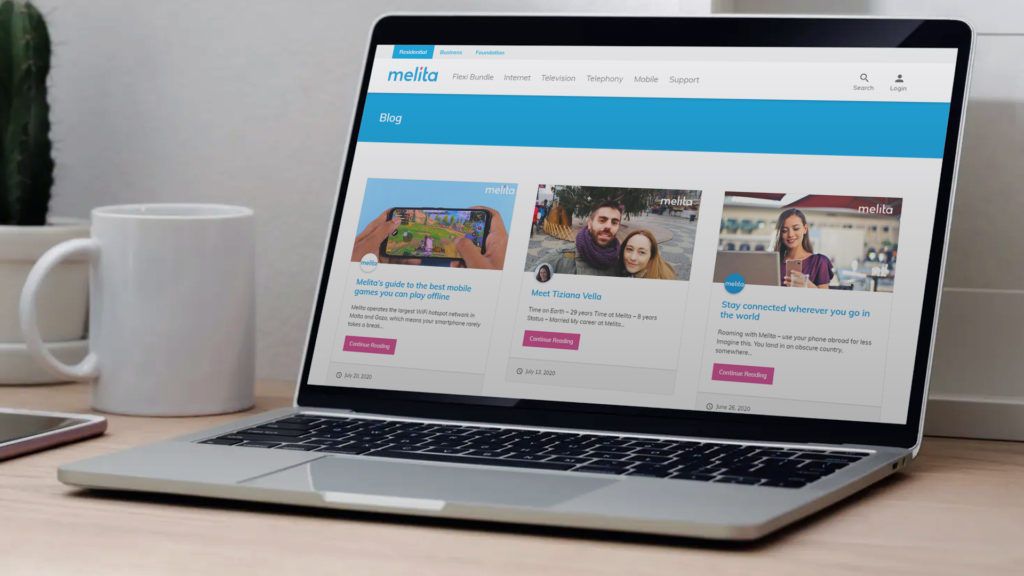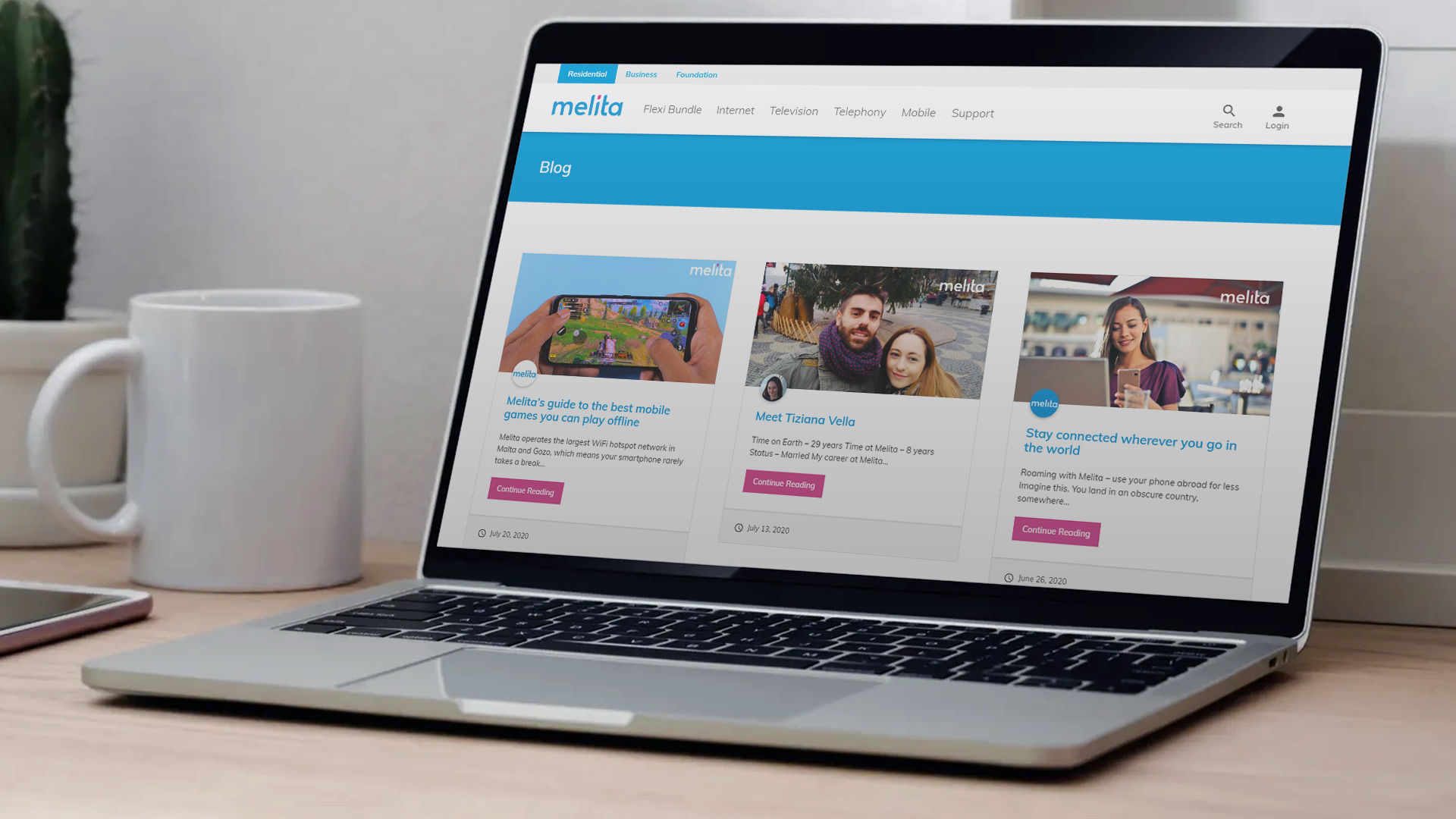 6. Create meta descriptions that make people care
Although not always displayed in search engine results, the meta description tag tells a search engine what your page is about. It's also a great opportunity to tell customers exactly what's on your page and tease them to find out more with an extra click. The description helps search engines rate how relevant your page is and decide how they'll rank your page. The more relevant your content is, the higher it will be ranked.
7. Write headlines that attract people as well as search engines
If your headlines are dull and irrelevant, people will move on without clicking on your content. At Keen, our team includes experienced journalists who are experts in crafting readable stories and great headlines to attract people as well as appealing to search engines. Melita creates content around the people who work at Melita and crafts stories on how their customers can benefit from their products and services without resorting to off-putting hard sell tactics.
8. Get quality links
Search engines assume that the more your content is linked to across the web, the better that content is. But if you try and fabricate your content's popularity by acquiring links on dodgy, low value websites, you could be doing your search presence more harm than good. One link from a relevant, high quality website is worth any number of low quality links from sites that have been built purely for linking purposes.
9. Be patient
No matter what strategy you choose, you need to be the tortoise and not the hare. It takes time to build up a bank of quality content and generate the right kinds of links to your company website. Consistent work will always trump irregular surges of effort from your SEO team.
10. Be social
Search engines fully understand that social media commands the attention of today's internet users. They take into account how often your content is linked to from a social platform such as Facebook or LinkedIn. Consider following the example of Melita and get active on your social media. You can use it to build a strong customer following, and the likes, shares and engagement will come naturally.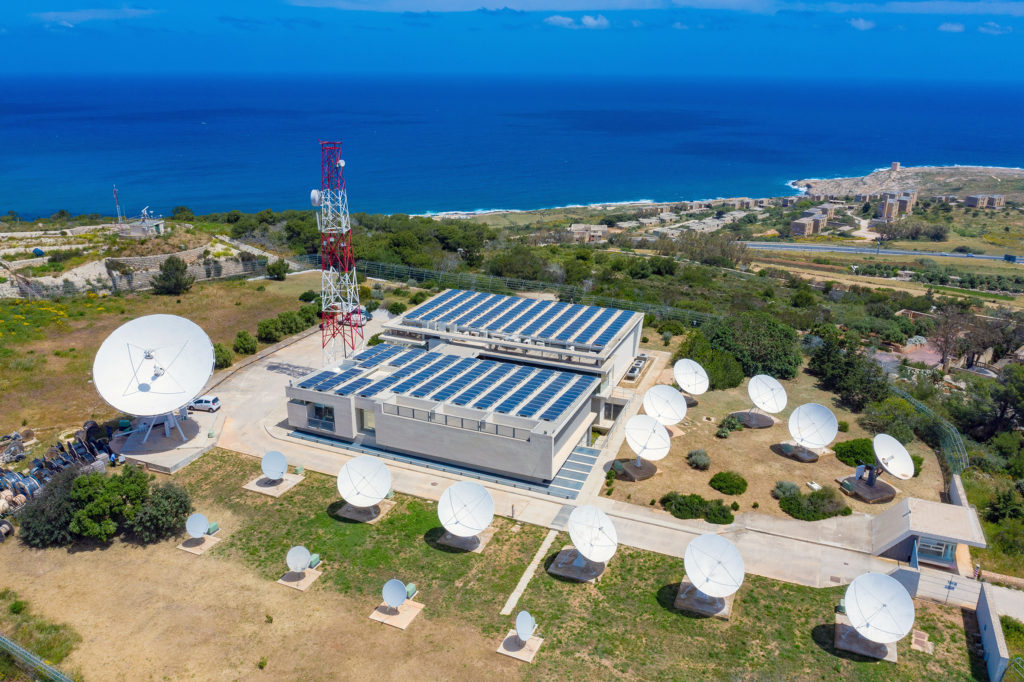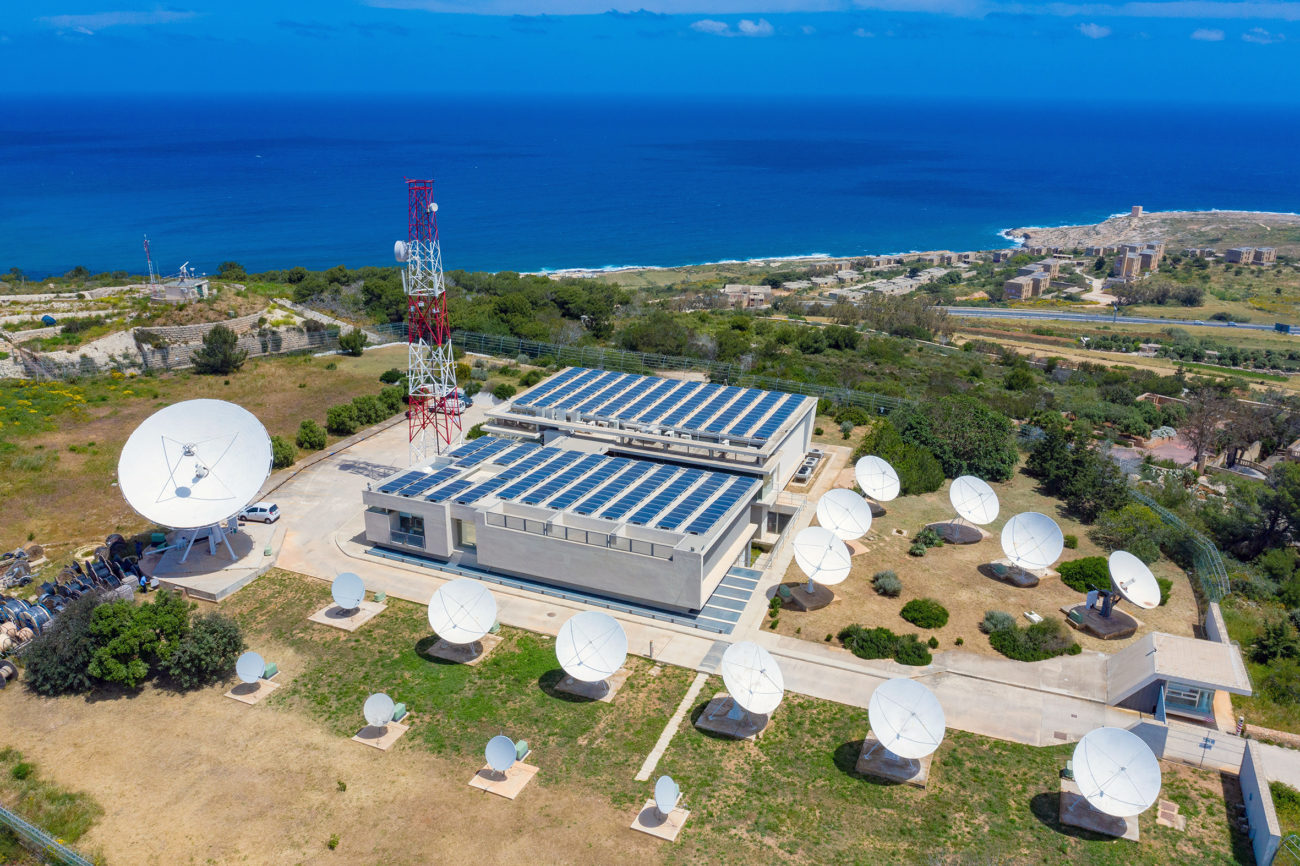 Bring your brand's website to life
As our work with Melita shows, using SEO to create an audience and generate leads to your website is important for success. By moving to the top of the first page of Google's search engine results, you establish your brand as a leader in your field, just like Melita.
Other benefits include:
Increase Exposure: Get your business the attention it deserves by taking over the rankings in Google. We direct organic traffic straight to you! From people searching for your business, services or products right now.
Dominate Google: We aren't happy with just being number one. We want you to dominate the whole page. Not only can we boost your website but also your social media.
Regular Reports: We send reports with rankings upgrades and any other news, to alert our customers of the latest improvements in their business ranking. Other reports include monthly strategic reviews, content gaps, a review of keywords, suggested new landing pages, weekly rank tracker reports and access to real-time data.
Increase Revenue: Watch as your business grows from a flood of inquiries or customers who want to use your services or buy your products. Stop losing money to your competitors!​
Wherever you are on your digital marketing journey, the award-winning team at Keen can make your life easier with our results-driven focus on making your website work harder. Call us for a chat or get in touch to book our currently FREE consultancy session.