Digital Marketing
Our Services
Digital Marketing creates a lasting buzz around your business and a memorable 'user experience' around your brand. From idea formulation to execution and beyond at Keen, our Digital Marketing experts in Malta have expertise encompassing diverse strategies to grow your business. From creating user-focused, SEO optimised, responsive Websites & Apps through to overhauling your SEO performance, identifying keywords to get you ranking higher on search engines and ultimately driving traffic to your website. Our CRO experts offer in-depth analysis of your website, measuring against user behavior and consolidate this analysis, empowering you to adapt your web design and content to turn visitors into leads and return customers. PPC Google Adword Campaigns target specific buyer intent search items online, increasing leads and sales and driving new customers to your website. Our Social Media Marketing strategies will effectively communicate your brand's 'story' in a compelling way using customized campaigns to capture and engage your audience.
Create a spark with your audience!
Why do you need Digital Marketing?
ABOUT DIGITAL MARKETING
Digital marketing encapsulates any online marketing activity your business may utilise to attain the desired brand positioning and exposure. Digital marketing includes an ever-extensive range of marketing opportunities and channels, and when researched and planned neatly and executed well, incredible results will come to life. A big advantage online marketing has over traditional marketing is that you can track and analyse everything in real time, act instantly on insights and build proven trends into your strategic approach. Today, almost everyone uses a smartphone around the clock and digital marketing lets you easily interact with these users, travelling wherever they go and potentially serving them 24-7. It is an opportunity as well as a threat, because your audience's expectations demand instant availability and response from your business. Position your business strategically across digital platforms, using a customised marketing strategy and impactful campaigns that are relatable, affordable and versatile. A so called 'Multi-dimensional brand experience' is a must in today's crowded market place. Be sharp. Execute Well. Be consistent and wow your audience to collect your fruit !
The steps we take
OUR PROCESS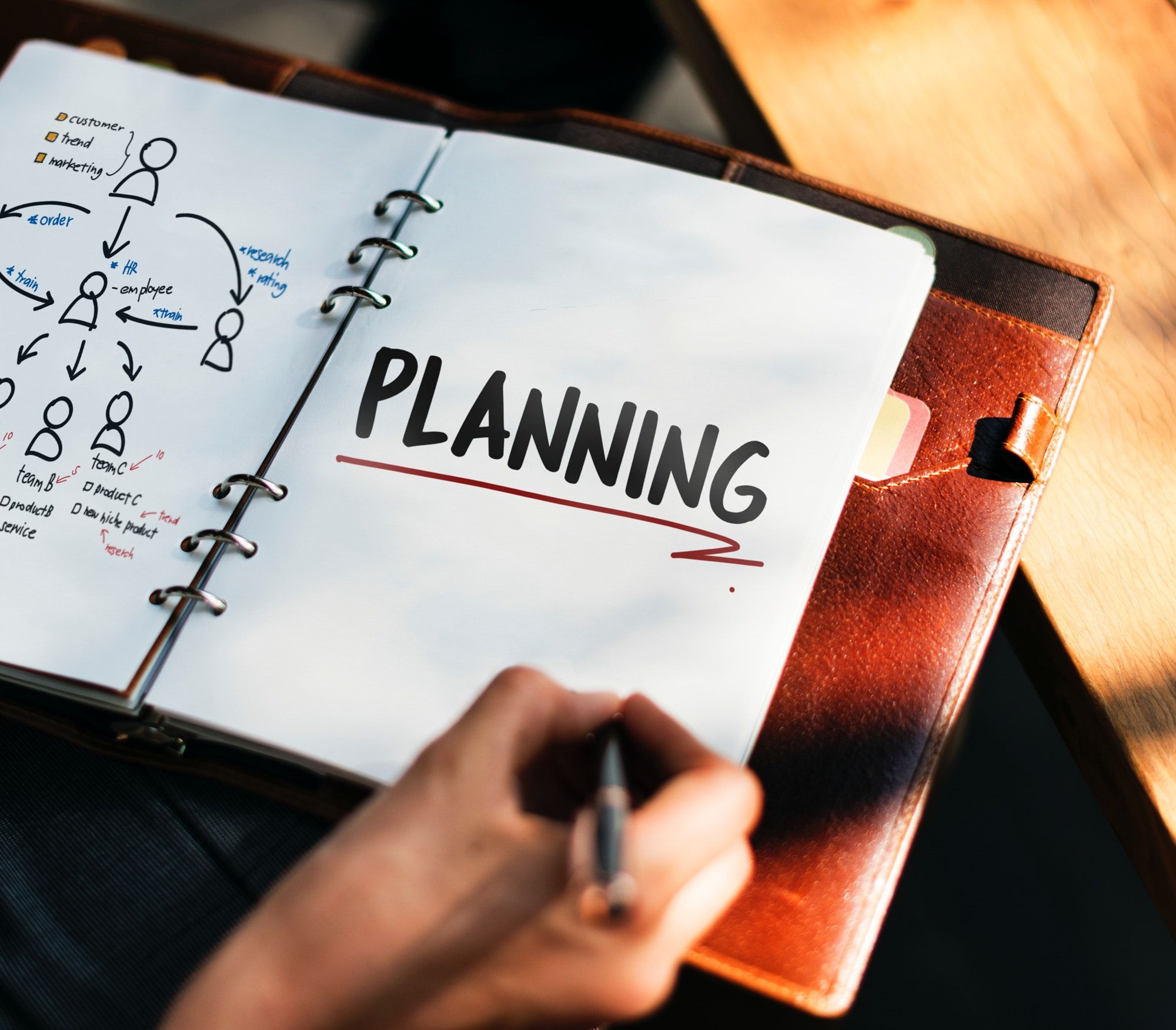 STEP 01
Set those Goals
What's the objective and desired outcome your Digital Marketing efforts need to achieve? Once the mission is clear, we set the specific KPI's to measure your success. We also determine the metrics that matter most – when tracking and comparing data.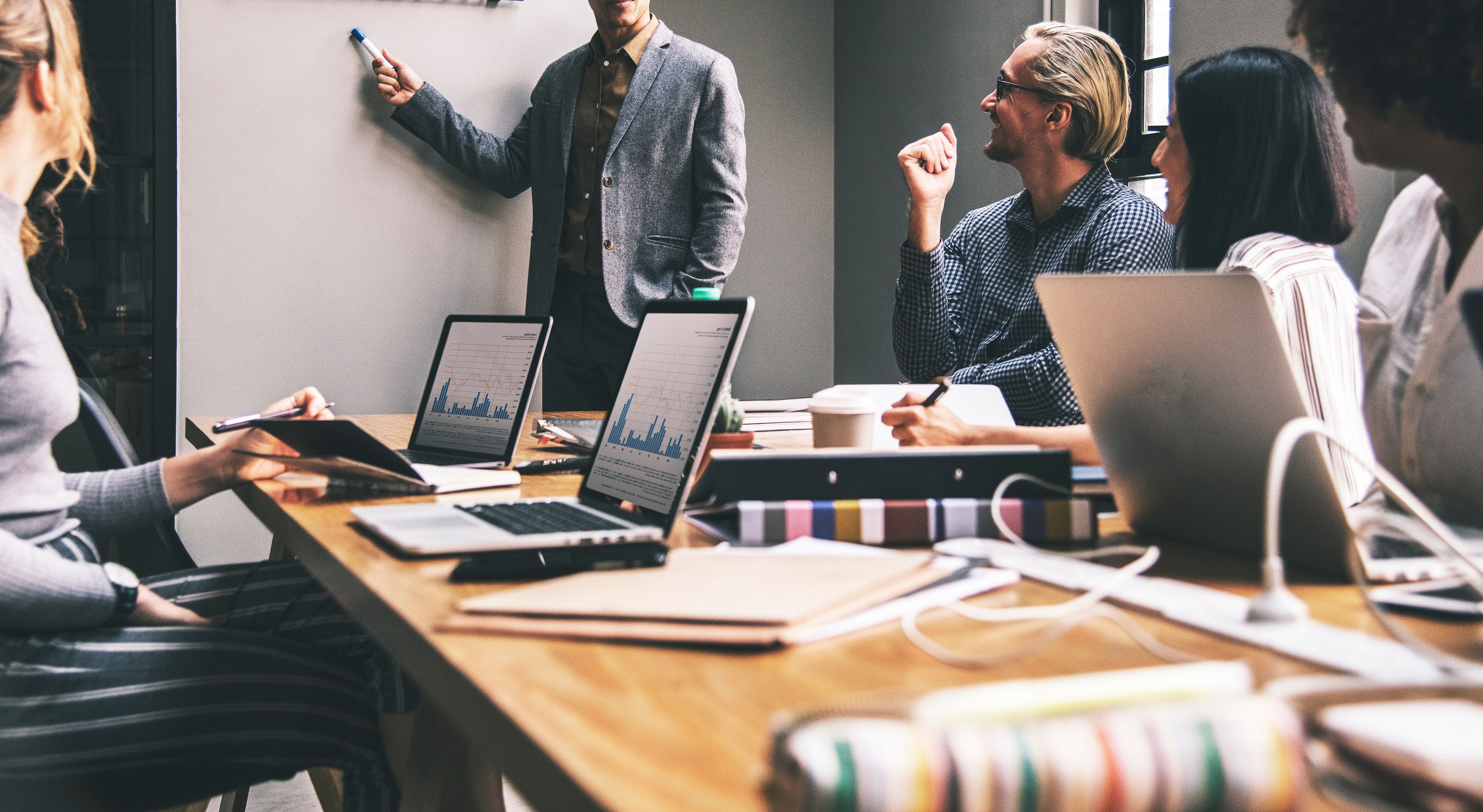 STEP 02
The Status Quo
We go deep, investigating your past digital campaigns to assess what did and didn't work, evaluating your existing digital channels and assets, looking at your owned, earned and paid media across each platform. We figure out in which areas you are doing great and where our team will support you to reach higher. At this stage our team clearly knows which departments are involved, which priorities are to be kept with regards to timelines and importance to deliver at best.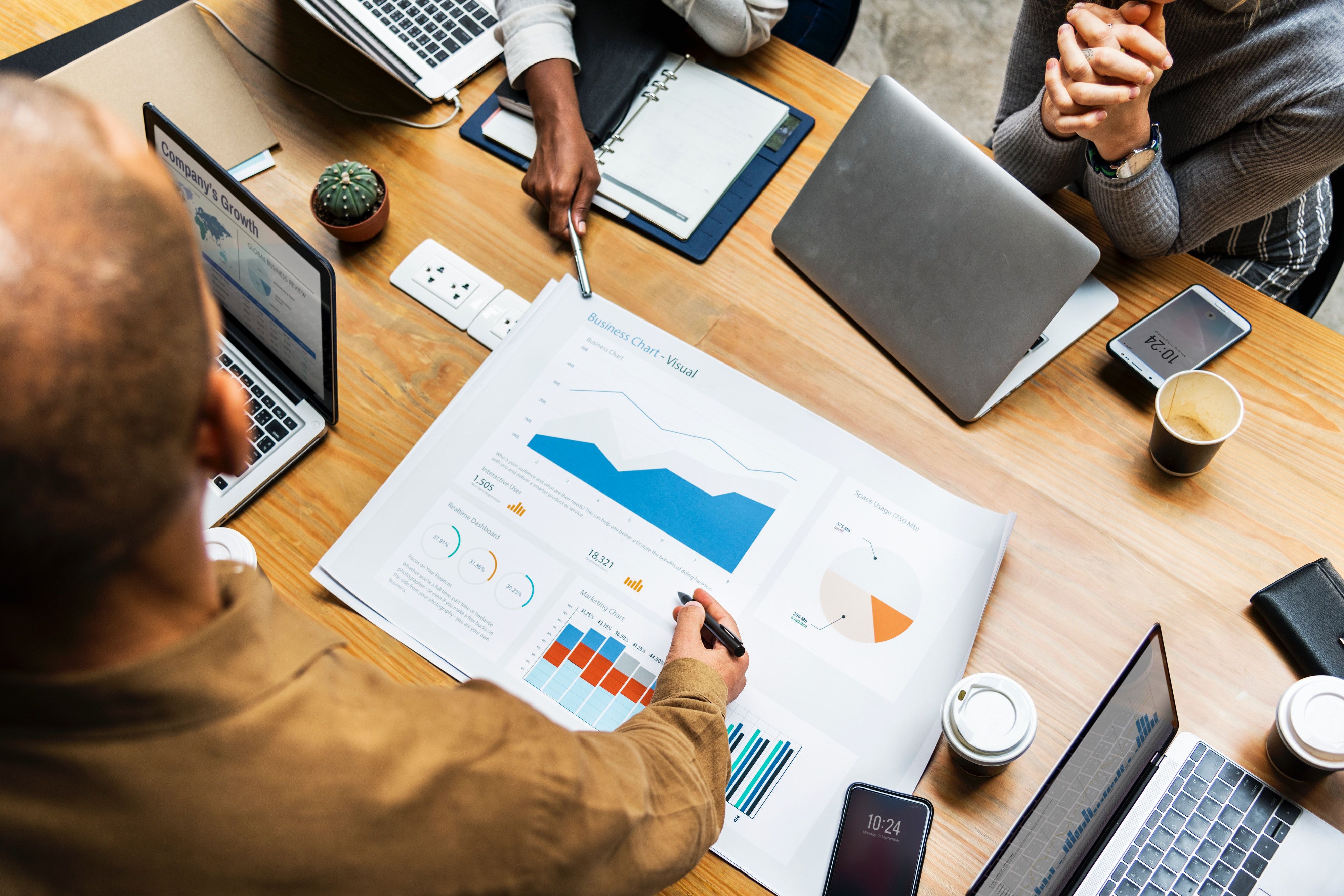 STEP 03
Plan it Out
Putting your audience at the forefront of everything we do, we formulate a plan for your customised multi-platform communication strategy and efforts, which amongst others detail channels and timescales, content gaps, seasonal events, holistic campaigns integrating PR & SEO efforts, and set measurable KPI's.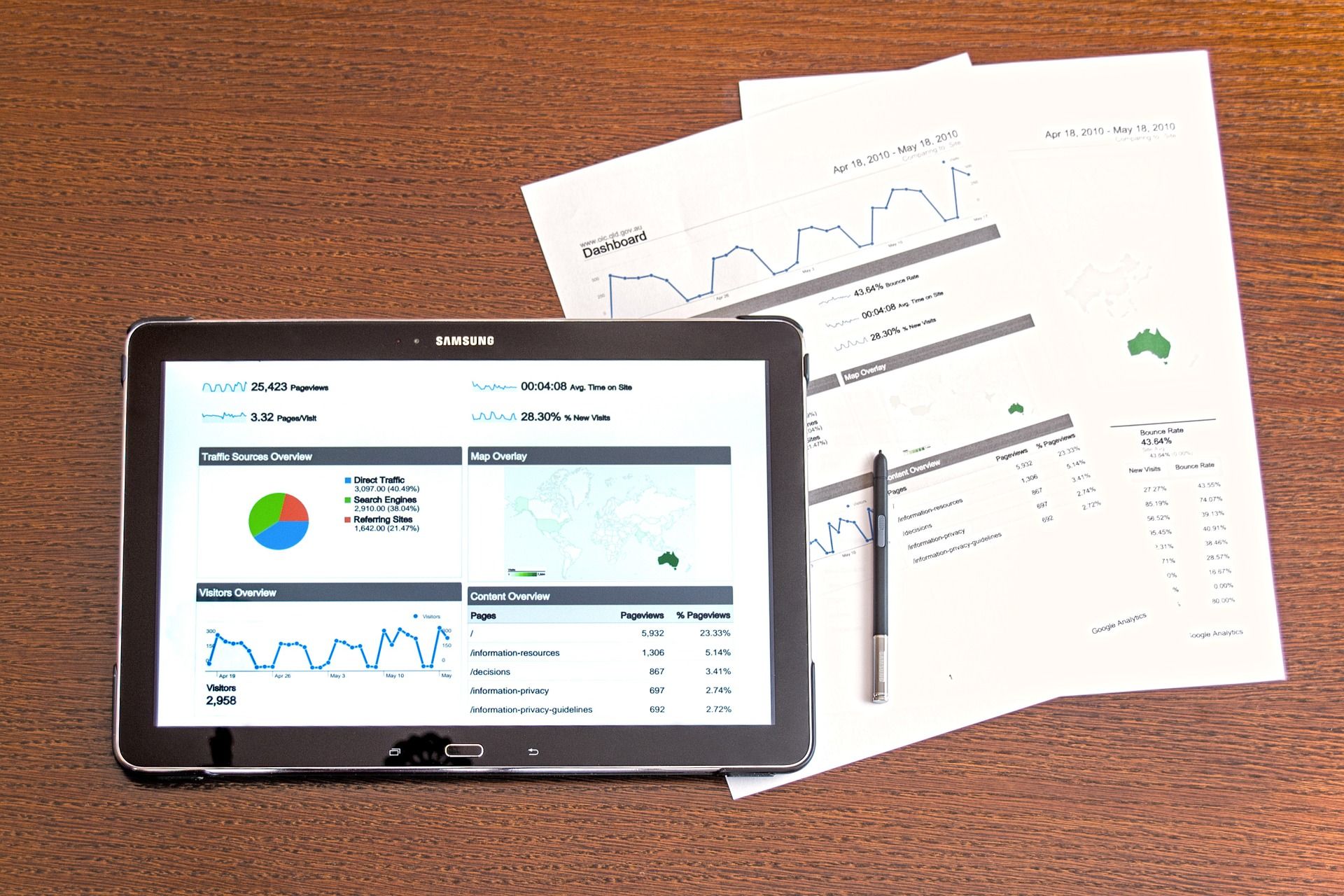 STEP 04
Monitor and Optimise
The successful execution of your Digital Marketing Strategy requires thorough monitoring and review of data collected. Every element of the campaign plays an integral role, from the initial campaign message, over the visuals used, to the targeting, budget and up to the actual landing page – do not underestimate the complexity of marketing campaigns. We support your Marketing team along the journey and monitor the effectiveness throughout the whole process, to empower swift enhancements and shifts when required to achieve more.
DIGITAL MARKETING FAQ
ALL YOUR QUESTIONS ANSWERED
Q01
How do Digital Marketing services work?
All of our digital marketing clients have a dedicated in-house Account Manager, together with teams working on your brand  – whether this means optimising your website for SEO purposes or creating paid social media ads. We track the progress of our work on a daily basis and you'll receive regular updates and recommendations. As Keen Ltd collaborates with a number of international clients, we are open for digital collaboration within your timezone and language.
Q02
How do I get more social media followers and response to my social media posts?
If you have users already following your social media channels interested in what you have to say, there are some easy ways you can create more likes, engagement and clicks.  Make sure your posts are adding lots of value – inform and educate, share information your customers want to know and bring the desired reputation to your brand. Make use of your own images for picture galleries & carousels, videos, live sessions or timelapse, loosen it up with some boomerangs or gifs. The sky's the limit, when bringing some excitement to the game. Spark here, but provide full information on your website landing page then. Are you using valuable hashtags for your posts? There is so much to discover. Although, please recognize that having more followers doesn't always result in more sales. Having fewer but higher quality, more targeted followers could still achieve better conversions. We suggest that you prioritize on engagement, traffic and conversions for real social media success. Find out more on our Social Media page.
Q03
Do I really need SEO?
As long as consumers use search engines like Google and Yahoo to find services online, there'll be a continued need for SEO. You want customers to find your business when seeking the products and services you offer online, right? SEO involves on-page and off-site tactics such as link building to drive customers to your website and increase your brand exposure.  Yielding high traffic is great, but never think of SEO as a final solution and the job done.  You need to ensure users are converting by using an integrated strategy which combines both search engine optimisation and conversion rate optimisation to maximise your success.
Q04
What is a Marketing Funnel?
Don't worry, every industry uses terminology, it acts as a shorthand. An online marketing funnel is simple, it relates to your customer's journey; starting out with the first interaction with your brand online – all the way through to the purchase and again to the customer's retention. Before the customer chooses a specific brand, there is normally a list of 'touch points' with the brand over different channels. At Keen Ltd, we are skillful in coordinating and fully maximizing this user experience, ensuring your customers encounter the best user journey which then ultimately convert window shoppers into loyal customers.
Still not convinced?
THESE ARTICLES WILL HELP