The importance of having a healthy, clean environment while meeting the increasing demands of business and commerce, is a global concern World Leaders are debating at the COP26 climate conference. We all want to live in clean and unpolluted landscapes, and any effort, whether big or small, can make a difference, through leading by example and contributing to a shared environmental goal.
The Cast-Out Project, brought to life in Gozo this year, inspired the community to clean-up together and embrace the environment, creating a remarkable work of art that preaches environmental accountability. Locals helped the campaign team to clean-up the Maltese islands, uniting to collect thousands of used plastic bottles needed to build a giant artwork of Christ. This artwork is now displayed outside Gozo's 'church of miracles' at Ta' Pinu National Basilica. Keen had the great opportunity to support this unique environmental cause both professionally and personally. Many of our employees got 'hands-on' volunteering for island litter picks. While professionally, Keen Ltd assisted with the media strategy, managing the unveiling event of this remarkable trash-art sculpture when it was revealed at Ta' Pinu Sanctuary grounds in Għarb in early October.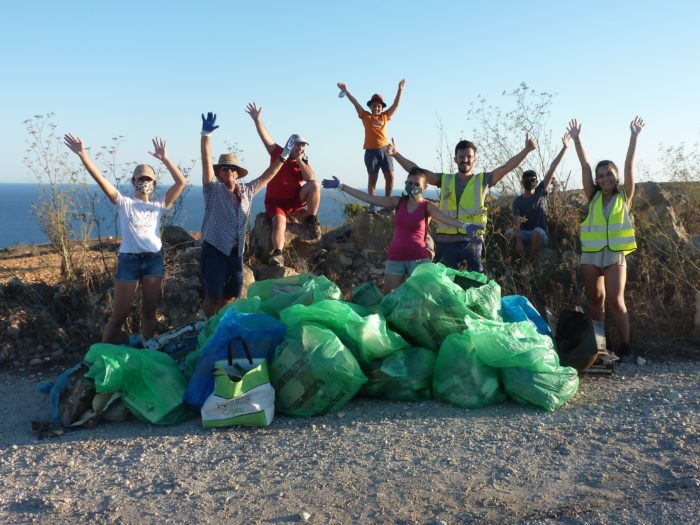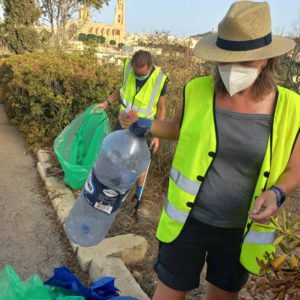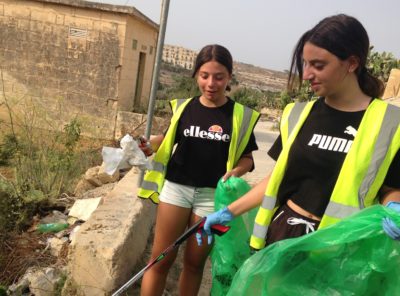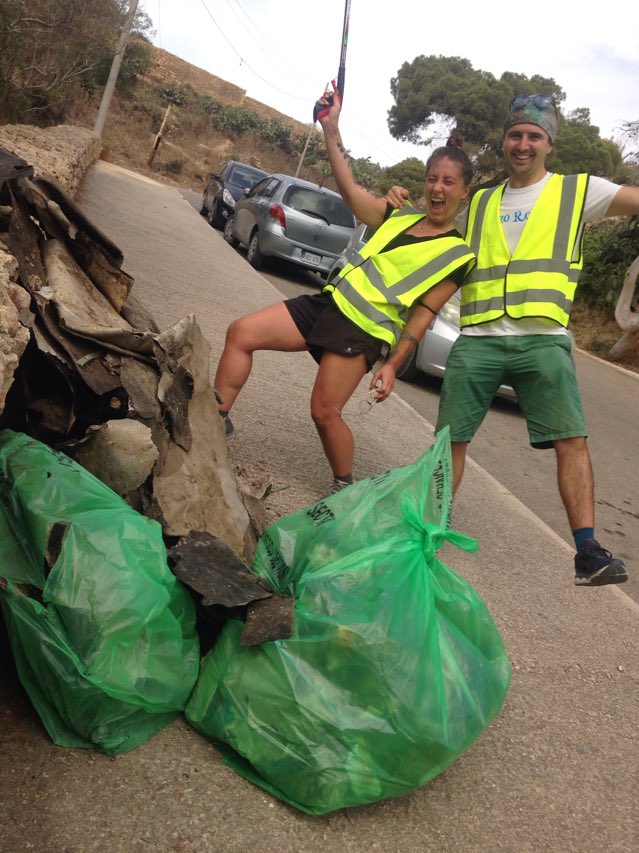 The Concept
Joanne Curtis and her campaign partner, Neil Purssey led this project, creating a strong foundation that contributed to a successful outcome. Armed with bags, gloves, litter pickers and a strong sense of purpose, hundreds of men, women and children got to work, cleaning up Gozo's landscapes searching for littered plastic bottles to be repurposed for this trash art sculpture. These clean-up events removed tonnes of litter from across Gozo's landscapes and the campaign prompted better recycling too; as local schoolchildren and businesses collected and donated plastic bottles for the cause. Encouraging locals to be more eco-aware and to take direct action for the environment around them.
Volunteers at Cast-Out's Gozo-based clean up's removed more than 450 sacks of litter, that would otherwise be polluting our landscapes and sourced thousands of littered plastic bottles too. Their focus, to make the Maltese islands cleaner through the power of art and community.
This huge work of art (measuring 4.5 metres high and 4 metres wide) is the work of Maltese environmental artist Joseph Barbara, using over 4,000 single-use plastic bottles sourced locally. Joseph has been recycling plastic bottles into artworks since the 1980's, yet this was his first-ever portrait made from bottles. Making an image of Christ from used plastic bottles posed many challenges.
So, Why Christ? Gozo is a religious island, yet Malta has low recycling rates and many issues with plastic waste. Globally, faith-based eco-campaigns reinforcing the need to safeguard the created world, like The Season of Creation campaign and Pope Francis's 'Laudato Si' have been hugely successful. Re-using plastic bottles for the sculpture of Christ links into this, and uses the symbolism of rebirth by reusing.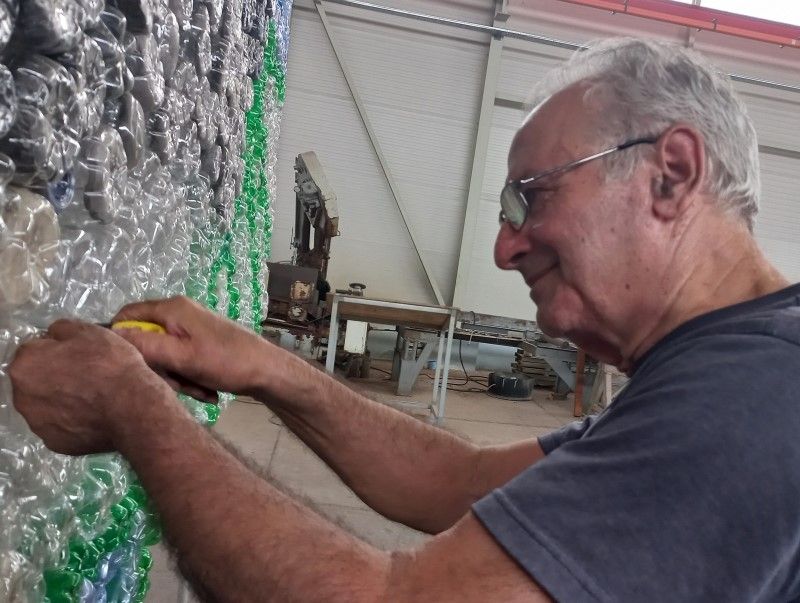 The art is a testament to recycling. After its exhibition, the bottles used in the art can be recycled again. Already, the art is becoming popular with tourists, while signage alongside the installation explains the concept.
Created from mostly recycled materials, the community effort needed to source these materials to build the art helped to reduce littered landscapes and initiated pro-active recycling and eco-citizenship. The Cast-Out project was funded by the Ministry for Gozo, with support from Pillow Space Frames Ltd, The European Parliament Liaison Office in Malta, the Queen Mary University of London Malta Campus, and the Melita Foundation.
Our Contribution
We are honoured to have supported the Cast-Out Project, organizing an eco-conscious event with lasting environmental impact and community buy-in.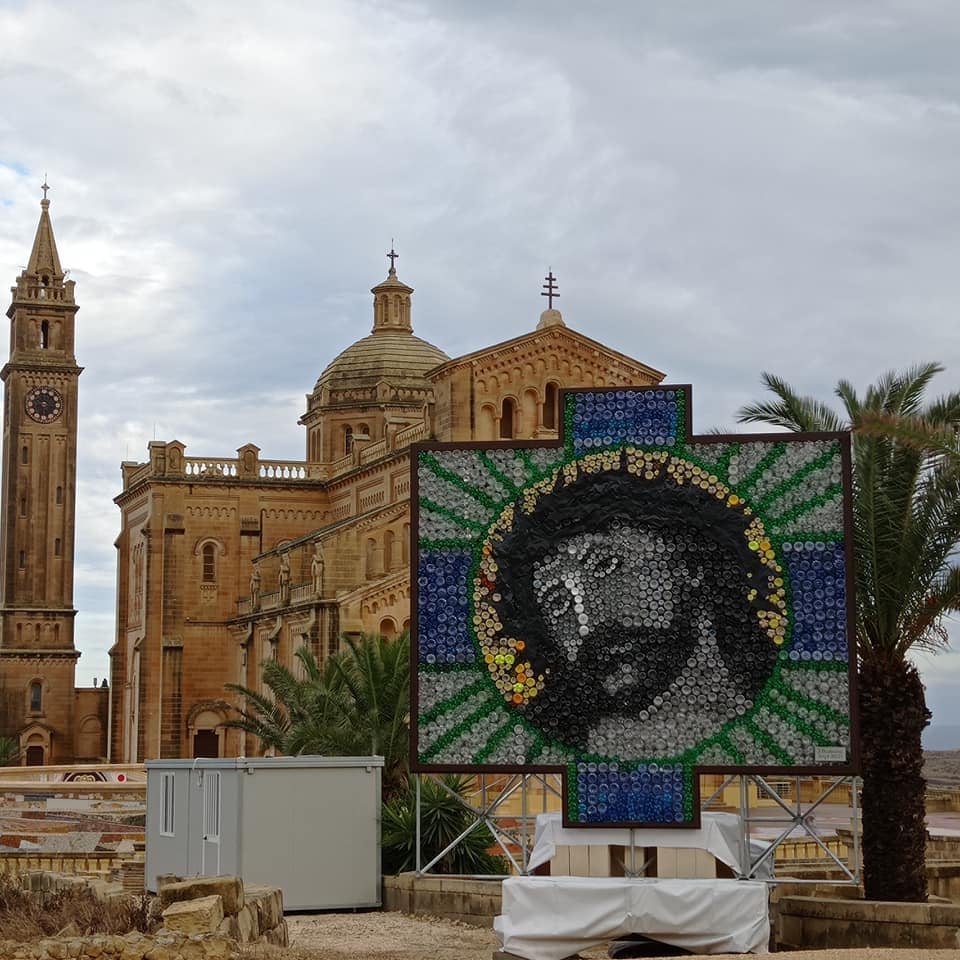 Our events team crafted an event identity reflecting the purpose and principles of the campaign. This identity provided the foundation for the development of a media roll-out strategy, highlighting the project across different platforms. Our event teams handled guest list management and design consultation, dealing with suppliers and sponsors along with recommendations on layout and event structuring. We worked hard to ensure the 80+ attendees had an enjoyable experience, whilst at the same time complying with the Covid-19 health authority guidelines. Keen's event team organised and set up on the day, and took charge of front of house duties so that required guest details were provided and Covid-19 regulations were followed in accordance.
Supported by digital and PR initiatives, our campaign continued well after the launch event, bringing awareness and consumer consciousness to the art piece and its core message. Keen set up and organised a memorable event, highlighting the great work and efforts of the Cast-Out team and provided guests with an alerting realisation of the effect plastic has on our environment.
Structured to encourage photo-moments and sharing on socials, the installation event and campaign has reached thousands and is a conscious reminder for us to reflect upon our disposable lifestyles and the long-term environmental impact of our actions.
Watch a video about the project here: https://www.youtube.com/watch?v=j6BKLSo016U