Joseph Opticians has long been a household name in the Maltese Islands, with three dedicated outlets in Victoria, Hamrun and Zebbug offering a wide array of services from eye tests and consultations, to the provision of glasses, sunglasses and contact lenses.
Always focused on offering the best quality and customer experience possible, Joseph Opticians decided to extend their presence into the digital domain with a custom website designed and built by us at Keen Ltd.
The project brief was to build a simple, clean, yet functional website that users can easily navigate. We studied the business, industry, and competition; and based our actions moving forward on our research and best practice expertise. The website's wireframe was developed whereby we sectioned off important facets within the business and gave each one its due prominence. The website was split into contact lenses, sunglasses, glasses, eye health and eye testing as each one of these services reflects a different target consumer. We made sure that navigation was straightforward and that targeted traffic can reach the information that is most important to users swiftly and efficiently.
From a design perspective, Keen set out to deliver a wowing site with the requested attributes – clean and functional. We took inspiration from the Joseph Opticians' logo, incorporating the colours and fonts into our design process. Emphasizing the use of blue and white not only gave the website a clean look, but also symbolize professionalism whilst delivering a sense of calmness and serenity that relaxes the eyes. The design also took into account mobile-friendliness and conversion rate optimization, producing a dynamic, quick loading and concise web presence.
Even though the optician profession consists of a lot of tailored customization when it comes to prescriptions, eye tests and finding the right fit for your eyewear, we managed to incorporate an e-commerce platform into Joseph Opticians' website. One can directly buy a range of contact lenses and lens care products from the platform, eliminating the hassle of going to the store whilst conveniently offering speedy delivery across the Maltese Islands. Some industry-leading brands are carried by Joseph Opticians including Acuvue and Focus Dailies. With active real-time reporting, and monthly commerce analytics, the client will now be able to track sales trends and adjust their stock inventory according to the ever-changing needs of the market.
The new website also acts as a showcase for their range of prescription frame and sunglasses. Some of the most attractive and sought-after eyewear on the market include the likes of Burberry, Armani, Hugo Boss, Diesel, Guess, Cavalli, Land Rover, Lacoste, Michael Kors, Polo, Prada, Rayban, Versace and Vogue. Customers can choose to browse the selection by brand, gender or price.
Wanting to be ever present with their audience and always available even after normal shop hours, a booking system was also integrated into the site, whereby you can book an appointment for an eye test based on the best location, time and date that suits you most. Links to the company's social media links are embedded into the footer for people to be able to connect and interact freely with the business.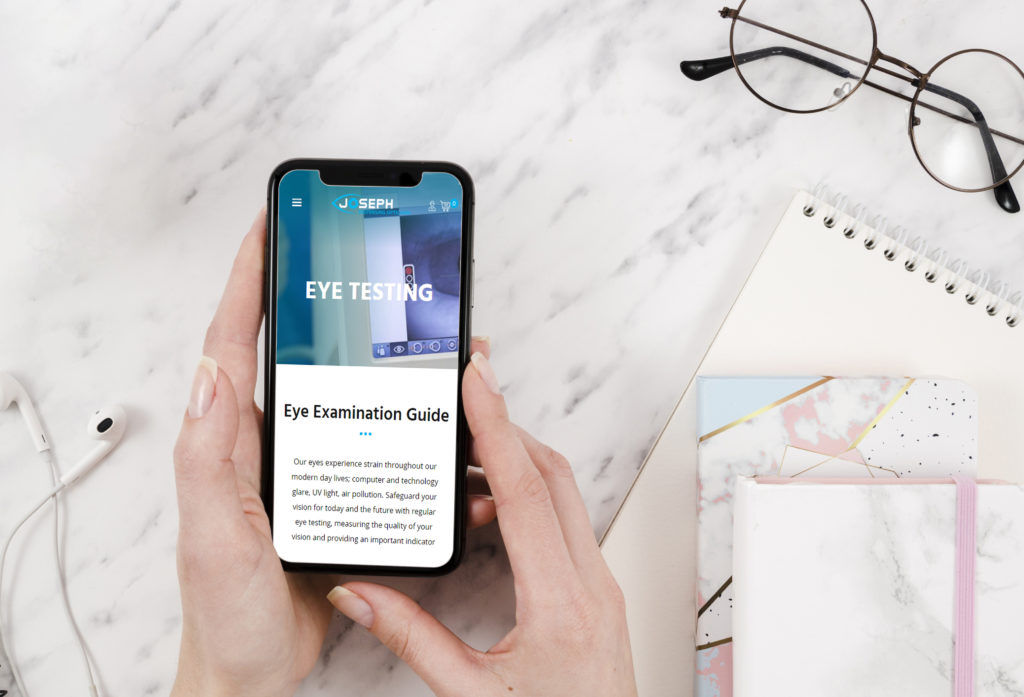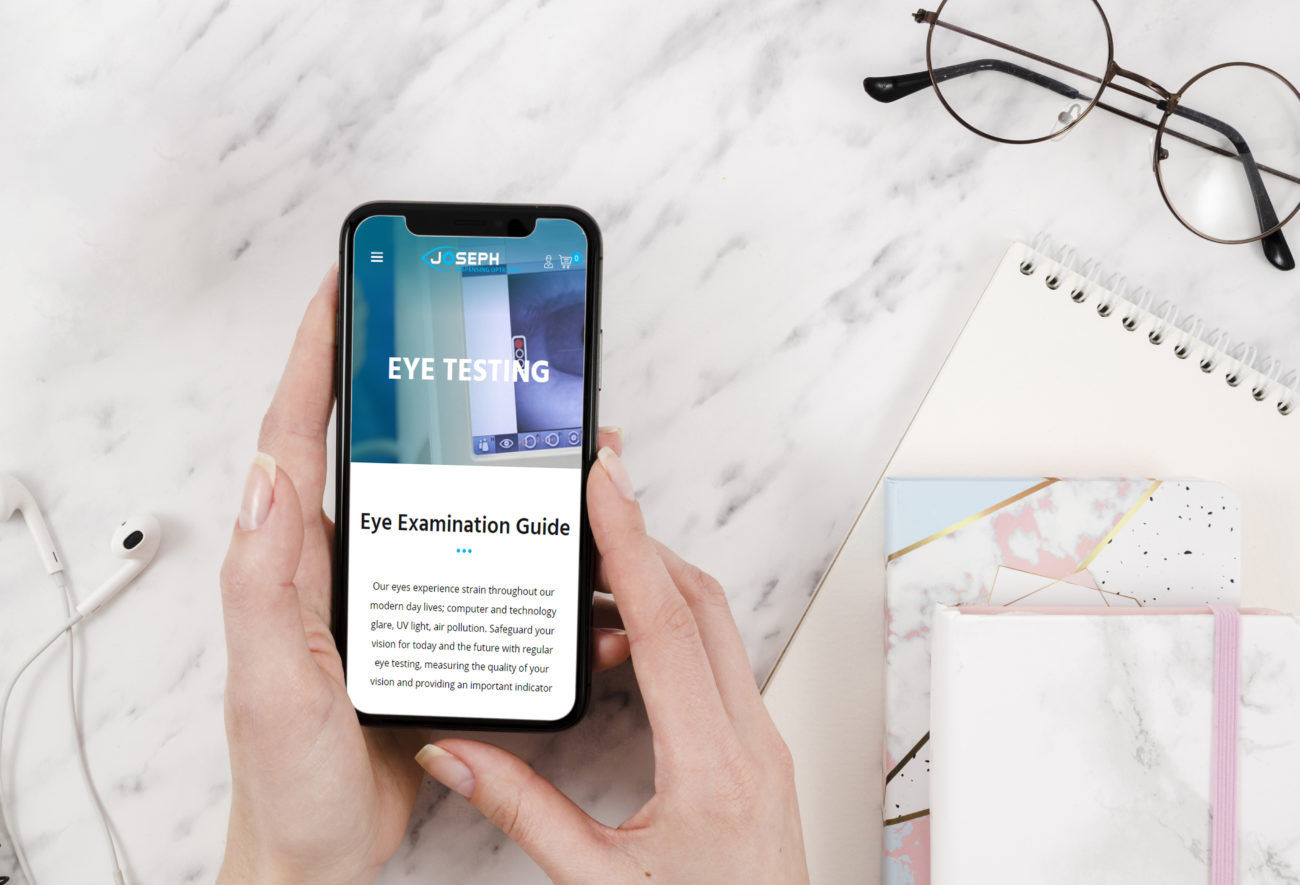 Not simply wanting to be an online shop, an entire section of the website was dedicated to informing the general public about eye health, including symptoms, tips and FAQs about some of the most common eyesight issues. This was done as part of Joseph Dispensing opticians' commitment to being an industry thought leader and helping to solve the many eyesight issues that are present within our society.
Through creative content brainstorming, Keen also come up with a successful SEO strategy to help the client rank better than competitors in organic search engine results. This in turn improved the site's traffic and lead generation based on specific keyword research that is most relevant to the client.
The project was co-financed by the European Structural and Investment Funds Programme 2014-2020. The fund is aimed at helping businesses to develop online ecommerce platforms to support their business ventures. The fund is still open for applications, so if you feel it's the right time to take your business online and to a bigger audience, then make sure to check it out and see if you are eligible!
Joseph Opticians were searching for a marketing partner that could deliver a convenient and user-friendly webshop within a short timeframe. If you would like to step up your game and start selling online, be it products or services, feel free to have a chat with our team today.