If you are new to SEO or get confused by all of the terminology being thrown around, don't worry, you're not alone! In this post, we'll break down some of the most common SEO terms and definitions. So, whether you're just starting out in SEO or you're looking to deepen your understanding, read on!
The Search Engine Optimization (SEO) is a process that makes a website easy to use for users and makes it easy for search engines to understand it. The primary objective of SEO is to boost organic traffic from search engines by improving the ranking of a website in the search engine results pages (SERPS).
A Brief History Of SEO
Advanced communication and global internet network connection in smart city . Concept of future 5G wireless digital connecting and social media networking .
SEO was born around 1991 when the world's first website was launched. As websites were created, there was a huge need for proper structure and accessibility. The world's first search engines were therefore launched. In 1993, Excite changed how information was classified. In 1994, Alta Vista, Yahoo, and others were created.
However, it was in 1996 that SEO took off. Sergey Brin and Larry Page created the biggest, most recognized search engine to date, BackRub. This company later became Google and was registered as a domain in 1997.
In the beginning, the SEO rules were unclear and marketers used keyword stuffing and spammy links to rank higher in search results.
However, Google began working on creating algorithm updates to reward quality and relevant content that provided users with what they want to find.
Hundreds of algorithm changes have been made since then and SEO has also changed, forcing marketers to use alternative tactics. SEO's history shows that the best way to prepare for the future is to use conventional optimization tactics and publish content that holds actual value for visitors.
State of Search Engines
For many, Search seems nearly synonymous with Google, when it comes to digital marketing. In the United States, Google dominates the market with 67% of the mobile and desktop search market. Almost a third of the searches are still done on other search engines like Yahoo and Bing.

In other countries, local search engines have an edge over Google. For example, in China, Google is nonexistent, they use Baidu. International brands wanting to succeed globally should understand the different search engines and how to optimize for the popular search engines.
The Global Search Engine Percentage Share of Different Platforms.
Google ranks first in the search engine market, ahead of its rivals. By April 2022, almost 92.49% of all search queries conducted on all search engines are done through Google. Approximately more than nine out of ten internet users who search for information online do so through Google.
By comparison, its closest rival, Microsoft's Bing, only manages a small segment of Google's share. Bing has a market share of 3.07%. Yahoo is the third most popular search engine and has a market share of 1.3%. It is followed by Russia's Yandex, with 1.04%. China's leading search engine, Baidu, is fifth, with 0.8%. DuckDuckGo wraps up the top six with around 0.62%.
Even though Bing, Yahoo, Yandex, Baidu, and DuckDuckGo are among the world's biggest search engines, their market shares sum up to about 6.83%-A smaller figure than a tenth of Google's global share.
SEO Terminology – Over 70 Terms & Definitions
Link Building (backlinks)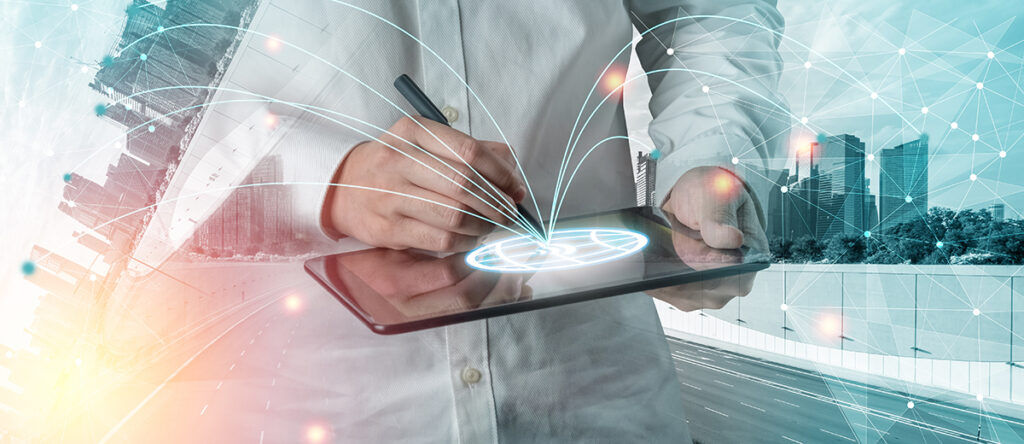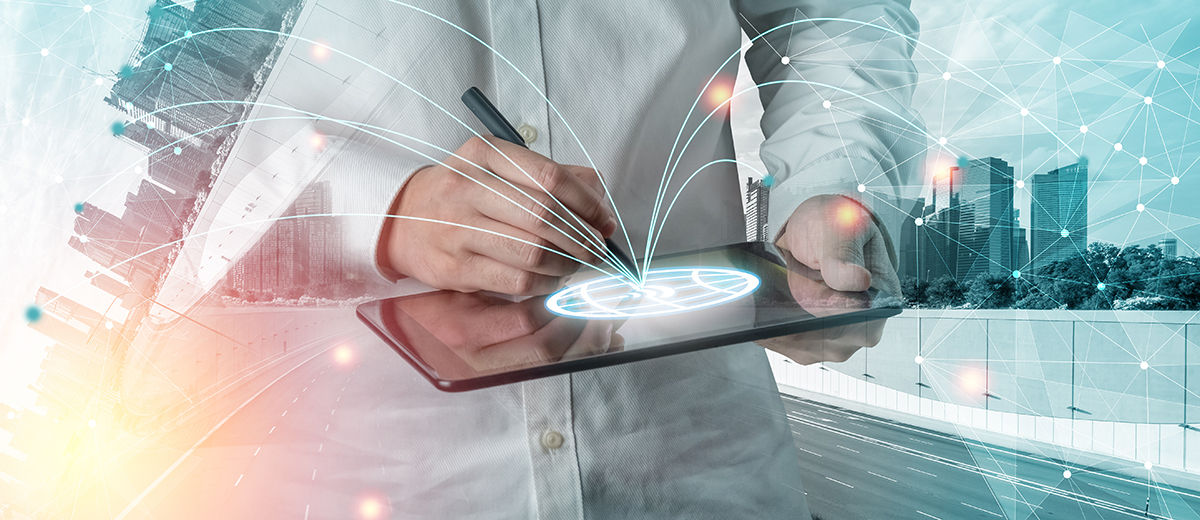 Link building is the process and efforts aimed at increasing the number of hyperlinks from other websites. A hyperlink or backlink is a clickable link on a page that takes you to another page, on the same website or on another website. Links from high quality websites helps a page to rank higher in Google.
Link Farm
A link farm refers to a collection of websites specifically created to boost the PageRank of a particular website. This is through linking to the site from different pages on a link farm. The webmaster guidelines of Google, Yahoo, Bing, and other search engines do not allow users to use link farms. These search engines usually deindex or reduce the rankings of any site found engaging in link farming.
Black Hat
Black hat SEO is an unorthodox SEO practice that people use to boost the ranking of their sites in search engine results. This usually goes against acceptable search engine principles and guidelines. Common black hat SEO tactics include cloaking, keyword stuffing, spam link building, and the unethical reliance on private link networks. Black hat SEO tactics usually result in harsh penalties from search engines like Google. Search engines perceive this as a website trying to "cheat" their algorithms to get to the top of search results instead of focusing on solving users' needs with relevant quality content.
White Hat
White hat SEO refers to the orthodox and legal SEO practices that normally improve the search rankings of a site on the Search Engine Results Pages of Google and other search engines such as Bing and Yahoo. White hat SEO adheres to search engine algorithms. It follows webmaster guideline with an aim to boost the engagement levels with users.
Disavow
Disavow refers to instructing a search engine, e.g., Google, to ignore or eliminate unwanted backlinks using its Disavow Tool, so as to boost the ranking on its results pages. Disavow is necessary to eliminate backlinks like spammy websites, purchased links, links from regions outside your targeted demographic, etc. Therefore, disavow helps you avoid algorithmic penalties from Google that can significantly harm your site's domain authority.
Domain Authority
Domain authority refers to a score that can predict the ability of a site to rank on the SERPs of Google, Bing, Yahoo, etc. It is more likely to rank if a website has a considerably higher domain authority. There are more than 40 factors that influence the domain authority. Some of them are content relevancy and quality, the number of backlinks you have and more.
Anchor Text
The anchor text is the clickable words that link one webpage to another on a different domain or the same website. Anchor text usually has different color compared to the adjacent text as it represents a particular hyperlink. It heavily influences search engine rankings because search engines such as Google leverages external anchor text to figure out what your webpage entails and the particular keywords it should rank for.
No Follow
A nofollow link refers to a link that does not usually pass authority to another website it is linking to by letting a website use a link that does not amount to an "editorial vote or endorsement." They are hyperlinks having a rel="nofollow" tag and do not contribute to ranking the destination URL on Google.
Dofollow
A dofollow link refers to a link that lets Google, Yahoo, Bing, etc., point back to your site or blog, thus strengthening your site's authority. This type of link passes the link juice of the original state to a destination site. Dofollow links usually show the blogs and sites that link to you.
No Index
No Index implies that a web page should neither be indexed by search engines like Google, Bing, and Yahoo nor should it be displayed on the results pages of these search engines. No index tags are effective in helping you to distinguish between curated content from other types of content. It also comes in handy when differentiating web pages with duplicate content, identical URLs, etc.
Outbound Link
An outbound link is that which points from your site to another site. It is normally used when you wish to add additional information that you deem very important in the overall understanding of your content. An outbound link gives your content a vote of confidence and authority as it can back up the content on your website by associating it with other authoritative sites.
Canonical Link/canonical tag
A canonical link or tag refers to an HTML tag that shows Google and other search engines what the most definitive and original version of a web page is. It defines the main-version near-duplicate web pages and the fully duplicate web pages. A canonical tag will also inform Google of the pages you wish to appear in, in its search results. Canonical tags ensure the problems that come with duplicated content are eliminated.
Internal Links
Internal links refer to hyperlinks that point to other pages found on the same domain. These types of pages are crucial in helping Google identify, understand, and index the web pages on your website. Internal links can help users send PageRank or page authority to highly important pages.
RankBrain
RankBrain is Google's machine learning algorithm that helps Google sort, process, and understand search queries. It does this by improving or reducing content length, content freshness, domain authority, the importance of backlinks, etc. RankBrain is primarily responsible for helping Google provide users with the most accurate results.
Robots.txt
Usually, Robots.txt refers to a text file that informs Google and other search engines of the most relevant URLs, pages, and sub-folders to crawl. Therefore, it ensures that your website may not get too overloaded with requests. When used incorrectly, robots.txt can instruct web robots to avoid crawling your whole site and thus harming the chances that your site ranks highly on the Search Engine Results Pages.
Site Map
A sitemap refers to a file that outlines all the most important pages on your site. It highlights all the videos, files, pages, etc., that are found on your website. It shows all the relationships that represent these pieces of content. Therefore, a sitemap helps search engines such as Google identify, crawl, and index your site's different types of content.
Plugins

Plugins refer to extension modules usually added to browsers and content management systems. A Plugin enables web admins to easily optimize specific aspects of a site's code and structure, to boost crawlability by search engine crawlers. They add more functionality and newer (updated) features to an application or website that is already existing.
Search Engine Scraping
Search engine scraping is an automatic process of web scraping that entails collecting public data in existing as descriptions, URLs, etc., from search engines, e.g., Google, Bing, Yahoo, etc. You need to know the most valuable sources of this public data and use the best search engine scrapers to be effective in the search engine scraping process. The search engine scraping process helps you gather the search results and produce the responses in a highly structured way.
Doorway Page
A doorway page is created to rank well for specific keyword phrases in the Search Engine Results Pages (SERPs). A doorway page results in a situation where multiple similar pages appear in user search results leading a user to the same destination. Webmasters use these "doorways" to create more paths to their sites or even to intermediate pages that are less valuable than the desired destination. An example of a doorway page is a page with many links, ads, and keyword variations whose only purpose is to lead users to other pages on the website.
Cloaking
Cloaking is one of the most common black hat SEO techniques. It involves providing users with different URL content and information from what is provided to search engine crawlers (bots and spiders), so as to improve a site's ranking for particular keywords. For example, a site may show keywords in the content when search engine crawlers request the page but do not do the same when a user tries to access the web page. A site may also provide search engines with a page of HTML text yet offer flash files and a page of images to users.
Web Crawler
A web crawler refers to a bot or spider used by Google and other search engines. The main role of a web crawler is to index your site's content across the entire web to enable your website to show up in the Search Engine Results Pages of Google, Yahoo, etc. A web crawler understands your web page's content and retrieves this content when users inquire about specific content.
Crawl Depth
Crawl depth is how a search engine such as Google or Yahoo indexes web pages within a website. It estimates the number of web pages that a search engine's bot can access and index on a website during a single particular crawling action. A web page with a larger page depth is less likely to be crawled, but you can boost the crawl frequency by speeding up your site and updating the sitemap frequently.
Pagination
Pagination refers to the process of distributing your website content across more than a single URL. It offers users the chance to scroll to the previous and next URL. Essentially, pagination allows users to navigate through different pages, thus resulting in an easier browsing experience.
Google Analytics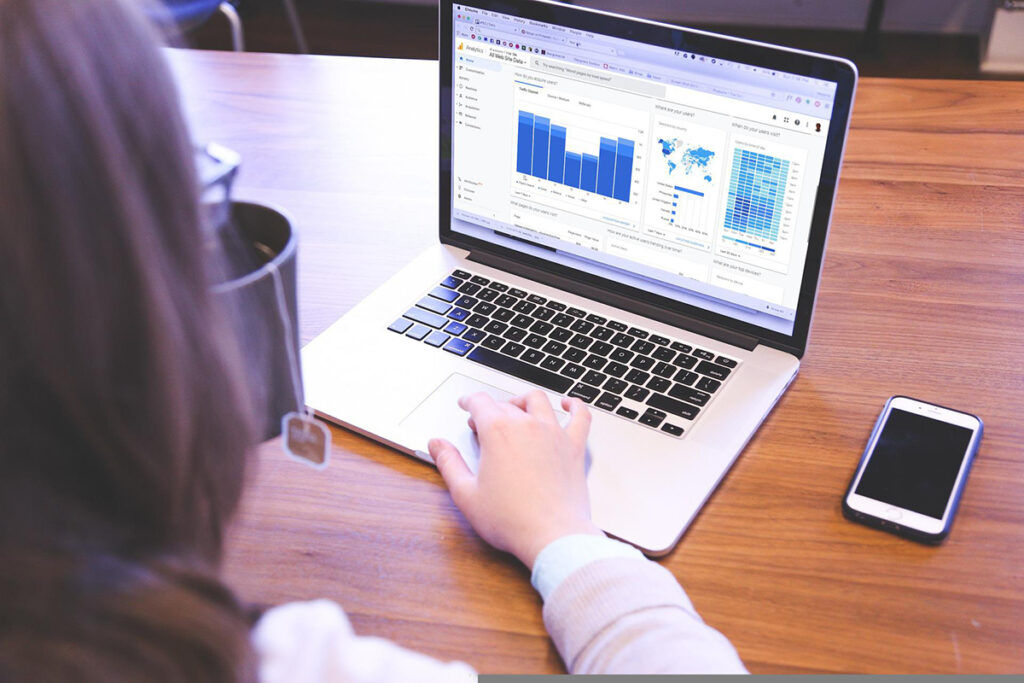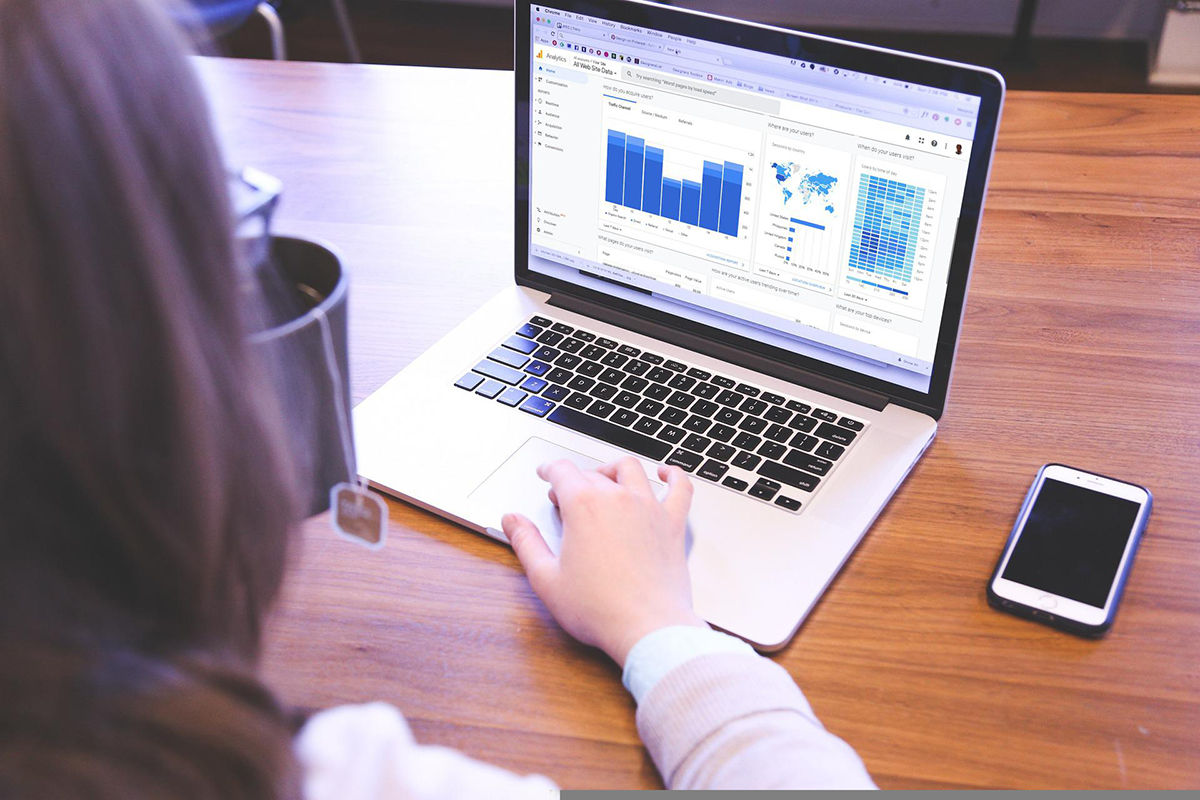 Google Analytics refers to a web analytics tool that users can leverage to assess their site's traffic. The tool attaches tracking codes onto sites allowing different user activities on the website to be recorded. In addition, you can establish their interests, ages, and additional demographics. This information is then sent to the Google Analytics platform when the users have left the website.
Google Search Console
Google search console, also commonly known as Google Webmaster tools, is a platform that allows users to track how Google perceives their website. It also enables website owners to optimize the organic presence of their websites by identifying the performance of their mobile websites and identifying all the referring domains.
Google Tag Manager
Google Tag Manager is a free tag management system that lets users update tags and track pixels or code snippets (measurement codes) on their mobile apps or sites. It lets users manage and deploy these tags without necessarily altering the code. Google tag manage enables every piece of code to be stored in one place.
Google Discover
Google Discover is a feature on Google that shows the users "hand-selected" and personalized content which appears on their feeds and is based on their past activity and personal interests. With Google Discover, you do not have to search to view the personalized content, because this content is automatically refreshed on your feed.
Google Web Stories
Google web stories are a type of "full-screen" and visually rich content found on the web that lets users swipe through published stories. Users can check out these tappable stories on the Discover app and Google search pages. Google web stories allow creators to own and host the content they create.
Google Search Algorithm Updates
These are Google's frequent changes in its algorithms. They aim to disrupt the typical way SEO is done and improve search results. They are relatively complex systems that allow data retrieval from Google's search index to produce high-quality results for users' search queries. Some Google Search Algorithm Updates include Panda, Penguin, Hummingbird, Mobile, RankBrain, Medic, Bart, etc.
Sandbox
Sandbox refers to a period that must elapse before a new site gets to feature in Google's top positions on the Search Engine Results Pages. It is sourced from the idea that users do not generally trust new sites immediately. Google first has to take some time-the sandbox period-and to analyze the new websites in terms of different factors such as whether the site is safe, has high-quality backlinks, etc., and then rank it accordingly.
Core Web Vitals
Core web vitals are a set of particular standardized metrics or factors from Google that allow developers or site owners to understand a web page's overall user experience. They estimate the speed and responsiveness of websites and offer them an opportunity to attain better rankings. In addition, they estimate visual load with Cumulative Layout Shift (C.L.S.), interactivity with First Input Delay (FID), and visual stability with the Largest Contentful Paint (L.C.P.).
HTML
HTML refers to the standard markup language used in creating web pages. It is very effective in describing the structure of web pages. HTML usually comprises several elements that instruct the browser on how it should display website content. It lets users create and structure links, paragraphs, and sections using attributes and tags.
CSS
Cascading Style Sheets (CSS) refers to the "skin" of a site that offers granular control over a site's visual aspects such as font, spacing and style. It can also be described as a style sheet language that helps web designers to attach these styles to all HTML documents while resulting and having more flexibility over the overall appearance of their webpages.
Java Script
JavaScript refers to a programming language that makes web pages dynamic and interactive. It is an interpreted language that does not rely on special programs to develop usable codes. JavaScript does this successfully as it has control over various elements on a web page. You can implement JavaScript frameworks front-end and embed them server-side on other web databases.
Iframes
Iframes or more commonly known as Inline Frames, are elements that can load other HTML elements on web pages. Iframes are used in embedding videos, tags, external tags, etc., onto a web page, learning modules, and articles. Therefore, Iframes not only supplement the content on a web page but promotes higher user engagement.
A Landing Page
A landing page commonly refers to a standalone page created to ensure you convert your site's visitors into leads and is usually different from the other pages of your site. Landing pages mostly come with forms that enable you to get valuable information about your site's visitors in exchange for an attractive offer or a resource such as an eBook.
Meta Title
A meta title, also more commonly known as a title tag, is the text that appears on Google's Search Engine Results Pages (SERPs), usually letting browser tabs display the exact topic of your web page. The content and wording of the meta title can easily persuade a user to click on your link and thus improve your click-through rates if they see it as relevant to their search.
Meta Description
A meta description is generally a piece of information or a short snippet that summarizes the content on your web page that is usually located just below your web page's URL on the Search Engine Results of Google and other search engines. Meta descriptions allow you to persuade users that your web pages will provide what they are searching for.
H tags
H tags are HTML header tags used to format your web page content headings while following a hierarchy of importance. H tags come in various types and include H1, H2, H3, H4, H5, and H6 tags. The largest H tags are the most important, and the smallest is the least important. H tags are crucial to SEO efforts because search engine bots scan them and thus significantly boost your content's visibility.
Status Codes
An HTTP status code refers to a message that a website's server sends to a browser to show whether or not the website's server can fulfill that request. The W3C sets status code specs. Status codes are usually embedded in the HTTP header of a web page to tell the browser the result of its request. When that goes according to plan, the server returns a 200 code.
200 Success
An HTTP 200 OK success status response code shows that the user's request has succeeded. A 200 response is cacheable by default. The meaning of success normally depends on the HTTP request method: G.E.T.: The resource is usually fetched and transmitted in the message body. Here, the client has usually requested specific documents from a server which then replies to the client and gives them the documents.
403 Forbidden
The HTTP 403 Forbidden response status code indicates that the server understands the request but refuses to authorize it. This status is similar to 401, but re-authenticating for the 403 Forbidden status code makes no difference. The access is permanently forbidden and tied to the application logic, such as insufficient rights to a resource.
404 Errors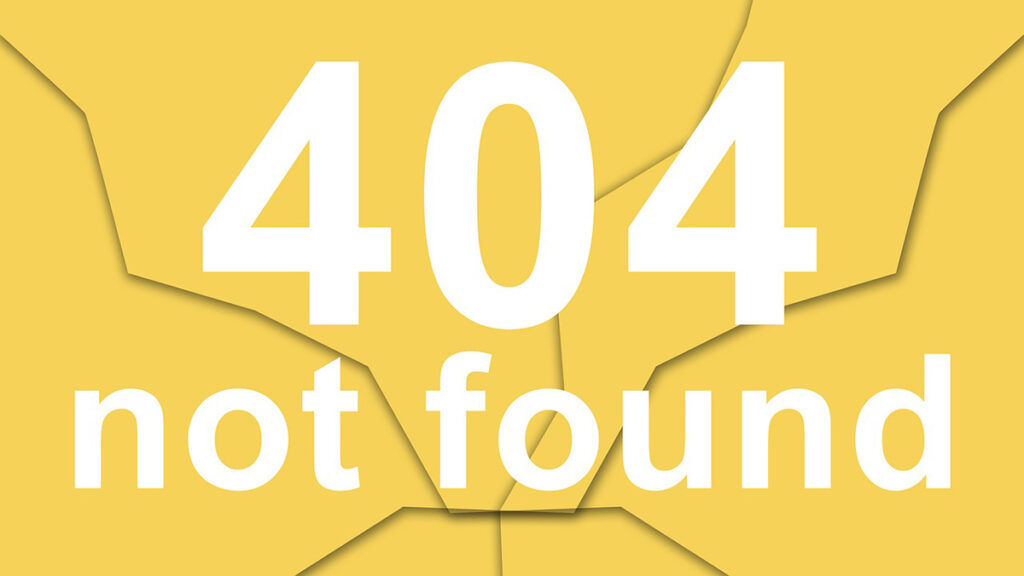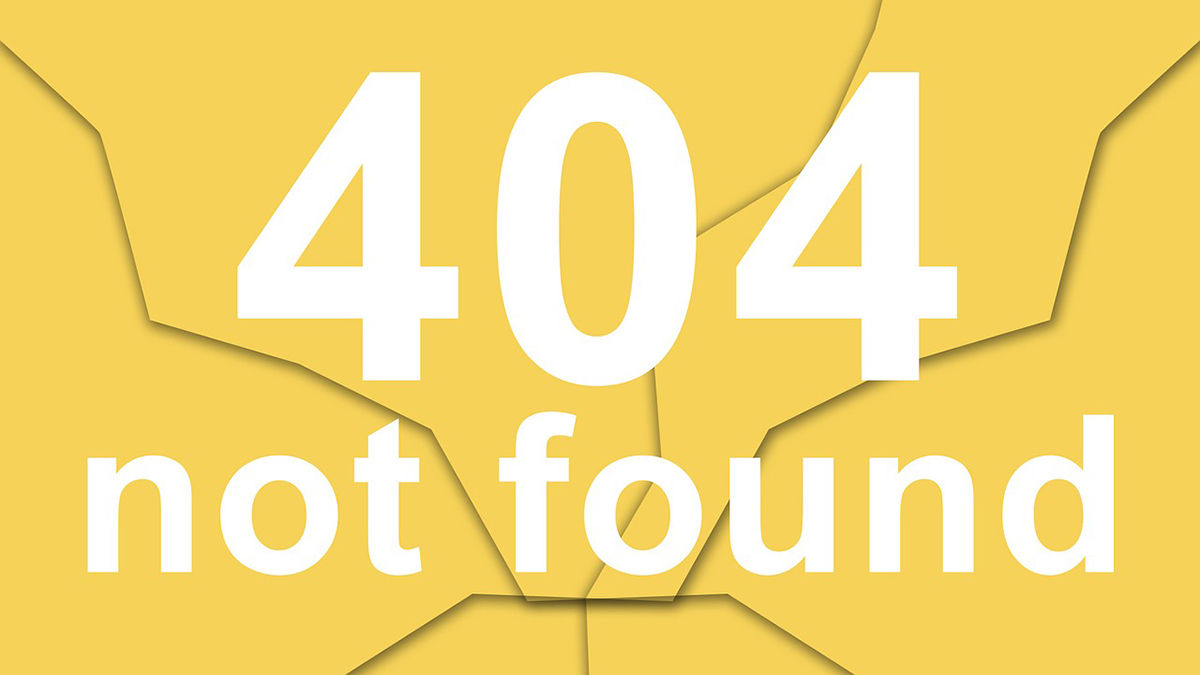 404 errors refer to a status code that tells a web user that a requested page is unavailable. 404 and other response status codes are part of the web's Hypertext Transfer Protocol response codes. The 404 code means that a server could not find a client-requested webpage. Variations of the error message include "404 Error," "404 Page Not Found," and "The requested URL was not found."
410 Gone
The 410 Gone Error refers to an HTTP response status code that shows the resource requested by the client has already been permanently deleted. Therefore, the client should not expect an alternative redirection or forwarding address. A 410 code clearly illustrates that the requested resource used to exist, but it has since been permanently removed. Users must know that the resource will be unavailable in the future too.
429 Too Many Requests

HTTP Error 429 is an HTTP response status code that indicates the client application has surpassed its rate limit or the number of requests it can send. Typically, this code will not just tell the client to stop sending requests — it will also specify when they can send another request. The HTTP 429 Too Many Requests response status code indicates the user has sent too many requests in a given time.
301 Redirect
A 301 redirect normally refers to a status code telling search engines and users the page has permanently moved. It ensures that a server can take users to the correct page they need. A 301 direct is usually permanent. Therefore, this implies that web page content has been moved forever to another location. Users are normally redirected to the new page, which has replaced the old one.
302 Redirect
302 redirect refers to a temporary change that redirects search engines and users to the new location they desire for a limited amount of time until the redirect is removed. A 302 redirect can appear in the form of a "302 found (HTTP 1.1)" or as a "moved temporarily (HTTP 1.0)." A 302 redirect is relatively easier because it can be done using a meta tag or JavaScript.
A 500 Internal Server Error
A 500 Internal Server Error refers to a general HTTP status code that means something has gone wrong on the website's server, but the server could not be more specific on what that exact problem is. When this happens, your website will serve up a general internal server error web page to your site's visitors.
503 Service Unavailable
A 503 Service Unavailable Error is simply an HTTP response status code indicating that a server is temporarily unable to handle the request. It may be due to an overloaded server or a server that's down for maintenance. It indicates that the server is still functioning properly and can process the request but has opted to return the 503 response code.
Orphan Page
An orphan page refers to any web page on your site that is not linked to any other section or a web page on your website. Users must know the exact URL of an orphan page to access it. In addition, search engine crawlers rarely index orphan pages because users cannot follow them from another page.
Cache
Cache refers to a snapshot of your web page created and stored by Google after it has indexed your web page. Usually, the indexed web pages categorized and stored in Google's indexers do not actively search each time users perform online searches. Because the snapshot of a web page is much easier to access, it is what is actively searched by users. If any aspect of your web page changes, re-indexing is necessary to allow a new cache to replace the previous one. It ensures users view the most relevant web pages.
Structured Data
Structured data refers to organized code snippets that assist Google, Yahoo, Bing, and Yandex in understanding your website content. Structured data can also be found on the Search Engine Results Pages (SERPs) as rich results. It has various use cases, e.g., you can use Open Graph markup to highlight a Facebook description and title.
Featured Snippets
Featured snippets refer to highlight pieces of text which usually appear at the top of Google's Search Engine Results Pages. A featured snippet offers a user a quick response to whatever search query they make. The content included in featured snippets is sourced from Google's index on web pages. Featured snippets offer an amazing opportunity to get more clicks from organic search results even without having high rankings on Google.
Click-Through-Rate
The Click-Through-Rate is a metric that estimates the number of users who click on a hyperlink to the number of users who saw the hyperlink. It is extremely crucial in SEO as it shows the number of people who click on a snippet of a web page in the Search Engine Results Page from paid search or organic results. Click-Through-Rate is effective at gauging your description or title performance.
Taxonomy
Taxonomy refers to using classification systems to provide users with an easier experience when navigating and searching for the content they need. It allows a clearer arrangement and organization of your site's content into a structured and an unstructured category. For example, organizing your site's content based on topic guarantees that users take a shorter time to access the most relevant content.
Domain
A domain is the address users normally type in the URL bar of a browser when they want to visit a site. Domains usually identify one or more I.P. addresses and are better when they are shorter, concise, and contain relevant words. Good domains create a perception of authority, high Click-Through Rates, more brand potential, and a competitive edge over your rivals.
Subdomain
A subdomain refers to a piece of extra information you can include at the start of your site's domain name. The primary role of a subdomain is to organize your content for a particular purpose, e.g., separate your online store or blog from other sections of your site. Subdomains aim to provide users with an easier experience when trying to find different functions on a website.
Geotargeting
Geotargeting is when location data is used to create the most suitable message that can easily resonate with your target audience. It is a very specific method of advertising where users can opt in to location services via apps on their smartphones and get to see ads based on their current locations.
Organic Search Results
Organic Search Results are search results displayed on the Search Engine Results Pages of Google and other search engines that cannot be affected by paid advertising. These results depend primarily on the relevance of people's search terms in performing their searches. Organic search results may include articles, maps, images, and a knowledge graph.
Knowledge Graph
A knowledge graph is a large database containing information that helps to provide users with high-quality, factual, and prompt responses. It boasts a variety of information about places, people, etc., and about common and niche topics. A knowledge graph ensures that you do not have to click through many web pages to get the best information you require.
E.A.T.
E.A.T. is an acronym that stands for expertise, authority, and trustworthiness and is one of the factors used by Google to assess the quality of a web page. Google uses the E.A.T. concept to ensure that users get useful, accurate, and truthful information from their searches. The E.A.T. concept allows Google to determine the best links and mentions to trust to assess.
Keyword Research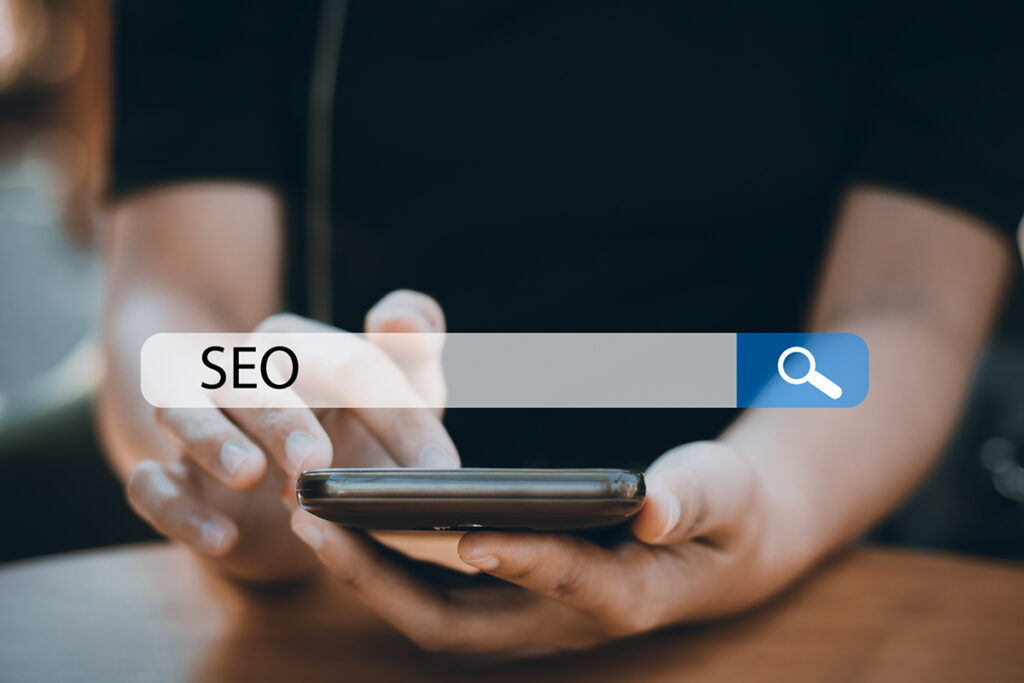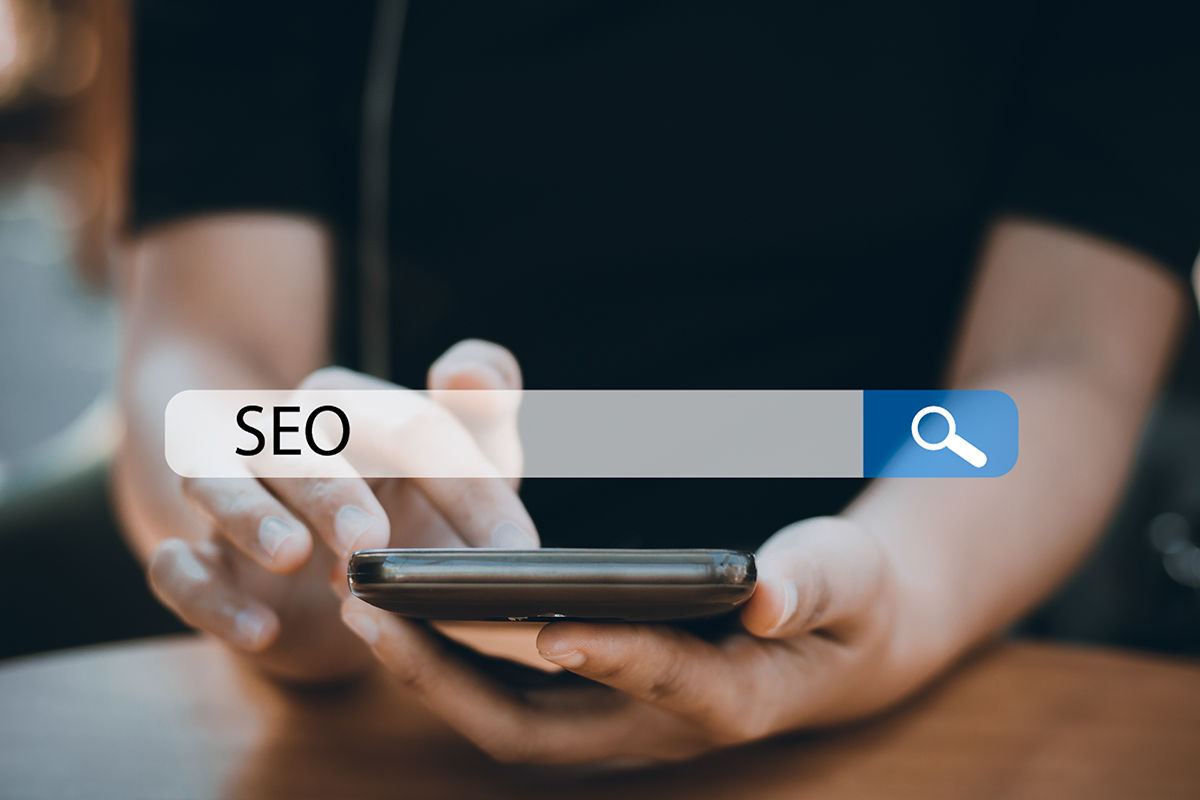 Keyword research refers to identifying or finding the search terms that many users type on search engines like Google, Bing, Yahoo, etc., to optimize your content for Search Engine Optimization or marketing. Keyword research is vital in helping website owners drive more traffic to their sites.
Keyword Density
The keyword density refers to the frequency with which a specific phrase or word is used throughout the content of a web page. Normally, keyword density is expressed as a percentage or ratio of the total word count on a specific web page. When the value is high, your chosen phrase or word appears more frequently in your content.
User Intent
User intent is also referred to as the search intent and means the objective that a user has when typing search phrases or words on Google and other search engines. It represents what the users mainly want from the information they are searching for. User intent is a crucial ranking factor and can make or break a site depending on whether the site satisfies the user's search intent, e.g., by having highly relevant keywords.
User-Generated Content
User-generated content is generally a type of content created by individual people and not brands and comes in the form of videos, reviews, images, and blog posts. It is original content that has considerably high levels of authenticity. User-generated content helps promote brand loyalty because users also assume the roles of co-creators. It strongly influences purchasing decisions and can boost conversion rates significantly.
Keyword Cannibalization
Keyword cannibalization is when similar keywords are scattered across your website content, and multiple pages compete for these keywords. It negatively affects the website's organic performance and renders Google unable to establish which content should rank higher than others. Essentially, keyword cannibalization results from pages trying to satisfy a similar intent.
Keyword Stuffing
Keyword stuffing is the unethical practice of adding more keywords into your content than is necessary to artificially boost your web pages and get more traffic to your site. Some of the ways people engage in keyword stuffing include having a font color that matches the background, hiding the font behind an image, modifying the size of your font to zero, etc. The phrases and words used in keyword stuffing appear relevant when users view them but are common and simple search terms.
Duplicate Content
Duplicate content refers to blocks of content that are identical or very similar (near-duplicates), usually found on multiple URLs on the web, rendering search engines like Google, Yahoo, Bing, etc., unable to establish the most suitable URL to display in the search engine results. Duplicate content may result from the theft of text from other web pages or may be accidental. Google usually filters identical content and results in lower rankings of web pages.
Alt Text
Alt-text is a written copy that usually appears instead of an image when the image fails to load on the web page on your device's screen, e.g., smartphone, desktop, etc. Alt-text is also most commonly known as alt descriptions and alt tags. It describes search engines like Google, Bing, etc., and enables these search engines to crawl and rank websites more efficiently. Alt text helps visually-impaired users understand what images are about as it helps screen-reading tools describe the images accurately to them. It usually includes a keyword.
URL Parameters
URL parameters, also more commonly known as query strings, are elements you can add to your site's URL to allow you to organize and filter your site's content. They make the sorting of content on your web page much easier and therefore come in handy for users navigating your website. In addition, URL parameters allow you to monitor the source which your site gets the most traffic from and thus invest wisely.
Website Navigation
Website navigation refers to the links in your website that usually connect your pages. The main role of website navigation is to assist online users in finding things on a website easily. Website navigation also comes in handy as it allows Google and other search engines to identify and index new pages.
Faceted Navigation
Faceted navigation, also known as faceted search, refers to an in-page navigation system commonly used by ecommerce sites to assist online users in filtering products according to their preferences. When not properly done, faceted navigation can result in a lot of duplicate content that affects the visibility of your web pages. However, including canonical links and ensuring Google can only crawl priority pages are some of the practices you can leverage to eliminate the SEO issues that may result from faceted navigation.
Breadcrumbs
Breadcrumbs are small text paths or website links found under the navigation bar or at your web page's top. These breadcrumbs usually enable users to monitor what section of a website they are in. Breadcrumbs also allow users to easily find whatever information they require while tracking back to previous pages. User experience on a site and crawlability improve because of breadcrumbs because Google displays them in search results and uses them to classify information. Breadcrumbs help Google to reduce bounce rates and boost dwell time.
Favicon

A favicon refers to a small image or icon representing a website in browsers and is usually displayed before the URL on the address bar and the browsing tabs. It may include the first letter of a brand or a logo, or it may just resemble a website. The primary role of favicons is to help you match specific browser tabs and websites.
Hreflang
Hreflang is a type of tag that informs search engines like Google, Yahoo, and Bing of the relationship between the web pages using various languages on your site. These tags allow users to produce the most suitable language and regional URLs based on the search results according to the users' language and country preferences.
List of Search Engines
Google
Google is the most recognized international search engine. When it comes to content production for other countries, there are some important factors to consider. Besides focusing on relevance and quality, brands should also include hreflang tags, which tell Google what language you are using. This ensures that Google accurately interprets the language and the country for the content, for example, a local site for Mexico and one for Argentina.
Mentioning Google automatically also refers to YouTube, which is the second biggest search engine globally. Optimizing video content for YouTube entails including keywords in the video description and tags to create a successful channel.
Google has eliminated the signal weight on meta keywords and meta descriptions. However, other sites worldwide still use them, so keep that in mind for pages that serve different markets and must appeal to different search engines.
Bing
Currently, Bing is the second largest search engine in the U.S. It is also the second biggest international search engine on a global scale. Many optimization techniques for Bing resemble those for Google, including claiming local businesses, tagging, categorizing sites, and including relevant content and keywords in the content.
When you compare Google vs. Bing discussion for social media, social rankings have a definite role in Bing rankings. Bing also performs better in indexing flash media than Google. This creates a chance for website owners to leverage flash on their websites.
Yahoo
Yahoo is an international search engine. It is the third-largest search engine in the U.S., commanding about 12% of searches by millions of engaged users. The Bing algorithm powers Yahoo and therefore, optimizing for Bing will also allow you to optimize for Yahoo.
Baidu
Baidu is currently the top-ranked search engine in China. It also comes third on the most popular search engine list worldwide, receiving roughly 60% of domestic search traffic. It offers a large marketplace for brands to grow internationally and easily engage with potential clients.
Brands wanting to succeed in China must be familiar with the Baidu platform. To rank well, you must produce content using highly Simplified Chinese language, leverage a .cn domain, and host the country's website.
Businesses that plan to operate in China must have local contact information like a local branch address that features on the site. Baidu looks for title tags, meta descriptions, meta-keywords, alt-tags, and H tags within the content.
Yandex
Yandex is the most dominant international search engine in Russia and in parts of its neighboring countries. However, Google is actively working to secure this spot for itself. Yandex divides every query into geo-dependent and geo-independent classes. The geo-dependent ones will only have sites from a particular region displayed, making it easier for marketers to promote small companies.
Optimization for Yandex also takes longer because the spiders crawl the sites slower than Google. The Russian search engine monitors user behavior as a ranking factor. Domain age is also an important factor in ranking with older sites getting first priority. This, therefore, makes it challenging for new websites to gain grow fast. Fresh content is more important than on Google, and the penalty for duplicate content can be even larger than Google's.
Ranking Factors
Mobile Friendliness

Mobile-friendliness is an essential SEO ranking factor. More people use mobile devices compared to desktops to access the web. This is one big one reason why there've been changes in how Google ranks search results. If your site isn't mobile-optimized, you risk getting under-ranked. Things to look at include:


Have a highly responsive website that resizes automatically to fit the device you are using.
Use relatively large fonts to ensure easy readability on a small mobile screen.
Include highly accessible menus that make your site easy to navigate.
Ensure that ads don't hide important content.
Use relatively large fonts to ensure easy readability on a small mobile screen.
Include highly accessible menus that make your site easy to navigate.
Ensure that ads don't hide important content.
The pages that meet a specific threshold in terms of speed enjoy a significant ranking boost in Google's search results pages. The speed estimates the duration for a web page to load after a user has clicked on the link found on a search engine results page (SERP). Users expect a pain-free online navigation experience. The optimal page speed for SEO should be 3 seconds or less. If your web pages take too long to load, your bounce rate will increase, and your ranking will decrease.
Search engines work by indexing and crawling various pieces of content on your site. The crawlers normally use internal links as a signal that helps them to analyze and properly index this information. The more organized the internal linking structure of your website is, the easier it is for search engines (and users) to get what they're searching for.
Relevancy is one of the most crucial ranking factors used by Google. It is vital to ensure that the relevance of your page is high for the user's query. A query refers to the phrase or statement a user types in a search bar to produce the SERP. These phrase that make up the query are called keywords. Therefore, those wishing to rank higher on Google must do thorough keyword research to discover what the target audience is searching for online. They should then produce quality content that provides the exact answers that users seek to ensure relevancy.
If you know the keywords you wish to rank for, you must add them to particular sections of your web page, like the header and title tags. Search engines leverage these tags to learn what the page is about and index it appropriately. The title tag is displayed the most prominently on the search results pages.
The meta description refers to a short description found on the HTML code of your page. It doesn't normally appear on a page but is displayed in search results. The meta description may not be a major ranking factor, but Google still uses it to pull a featured results snippet. In addition, it gives searchers more information about the page, which can increase the click rate.
Usually, how you structure your page URLs impacts your search engine ranking significantly. A mixed-up URL with many mixed characters doesn't do a good job of helping search engines learn about the page. The best practices for a URL is to follow a simple structure, be concise, and incorporate the targeted keyword(s).
E-A-T (Expertise, Authoritativeness, Trustworthiness)
The E-A-T may not be a direct ranking factor, but it is still very crucial for websites with beneficial purposes. A good example is websites covering topics that hugely impact a person's health or finances (YMYL, "Your Money or Your Life"). Ensure your content has factually accurate information or aligns with popular scientific consensus. It should also cite additional trustworthy sources in your field. Finally, it should be easy to find the person responsible for the content and the website's contact information.
Another crucial Google ranking factor is RankBrain. This aims to provide users with the most relevant and valuable results by better understanding the user intent behind a search query. RankBrain leverages machine learning to understand complex searches and their relatedness to particular topics while considering how users behave towards the same search results.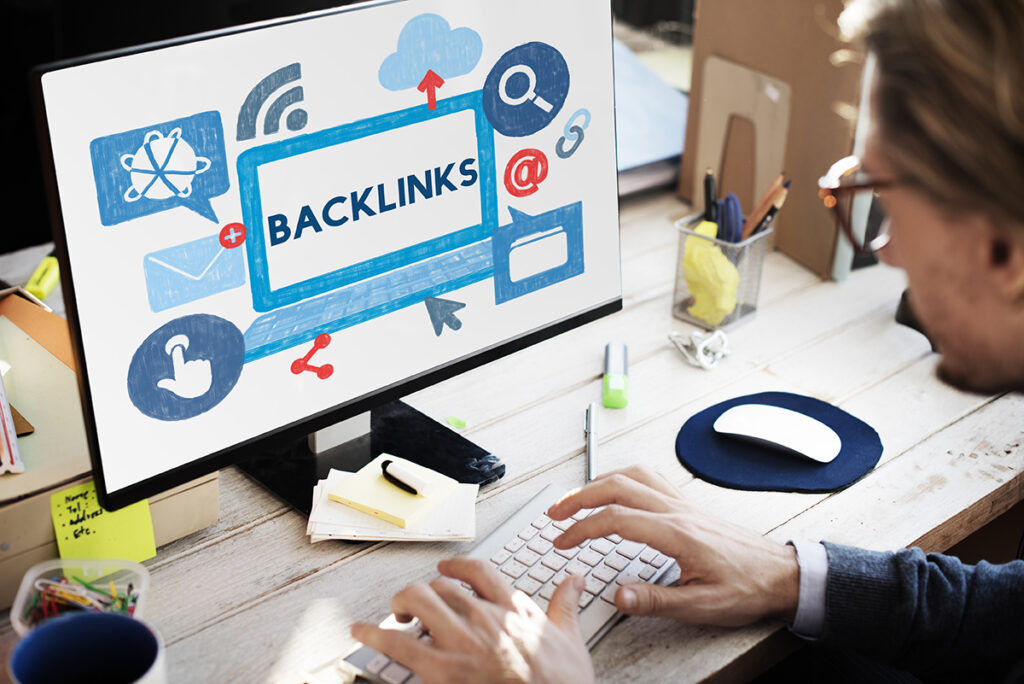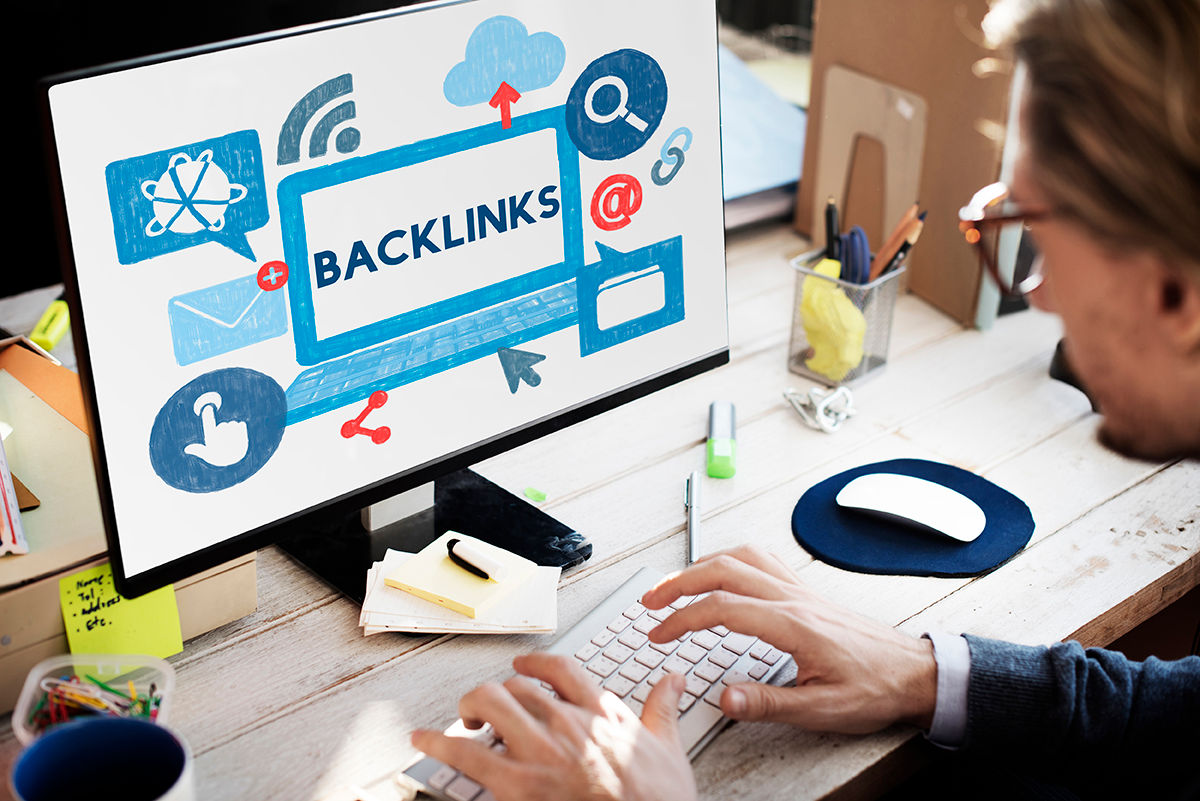 Backlinks are one of the most vital ranking factors that Google includes in its search algorithm. If you have many links from multiple high-authority domains, your chances of ranking highly for top keywords improve. Therefore, marketers must continuously build their backlink profiles. It is even more important considering the Penguin 4.0 update, that cleans and filters sites with low-quality backlink profiles.
Although it's not a certain ranking factor, this is an important point to consider if you're wondering how to rank higher on Google. Schema markup code helps search engines understand specific texts such as recipes, reviews, F.A.Q.s, jobs, posts, local businesses, events, etc. Creating a site-wide schema code is highly beneficial in search appearance, which may increase page visitors.
How the Keen SEO team can help your website grow
Here at Keen, we have a team of skilled, passionate Search Engine Optimization experts helping businesses drive more sales and leads through their website. Get in touch if you think your website needs a boost in search engines.
We hope these terms will be helpful in your SEO journey. Good luck!