Keen is delighted to announce the launch of a powerful new tool to help local and international businesses boost their online presence.
Our Malta-based digital marketing agency has unveiled KeenSerps, a premium Link Building service which is aimed at SEO firms, iGaming companies, web design studios and businesses that do not have specialist in-house teams or processes.
Keen managing director John Falzon said:
'If you need a bespoke SEO Link Building service to increase both your referral traffic and search engine visibility, we're the agency for you.'
Our director Carolin Hyzyk added: 'With over five years' experience we have established brilliant relationships with more than 4000 websites who regularly accept our articles. These websites have at least 2000 organic visitors a month according to ahrefs.com. Website categories include home improvement, real estate, casino and betting, corporate, travel, health and fitness, news and many others.'
Why is Link Building so important?
Link Building is an online marketing strategy used by businesses to increase their online presence and rankings for their keywords in search engines such as Google. And it has never been more important for your brand. Other than on-page SEO, the single biggest factor determining your search ranking, is valuable links from other websites. Search engines, such as Google, regard most links to your website as a vote of confidence in your website. Links from websites which themselves have a high ranking are credible and worth most.
What kind of content works best?

The best links are usually the ones that come naturally. Try and add something to your site which will encourage other websites to link to you, simply because what you offer is of value.
Some websites choose to generate links by running humorous or controversial advertising campaigns which attract attention.
Others run a company blog which contains interesting insights, industry data and debates.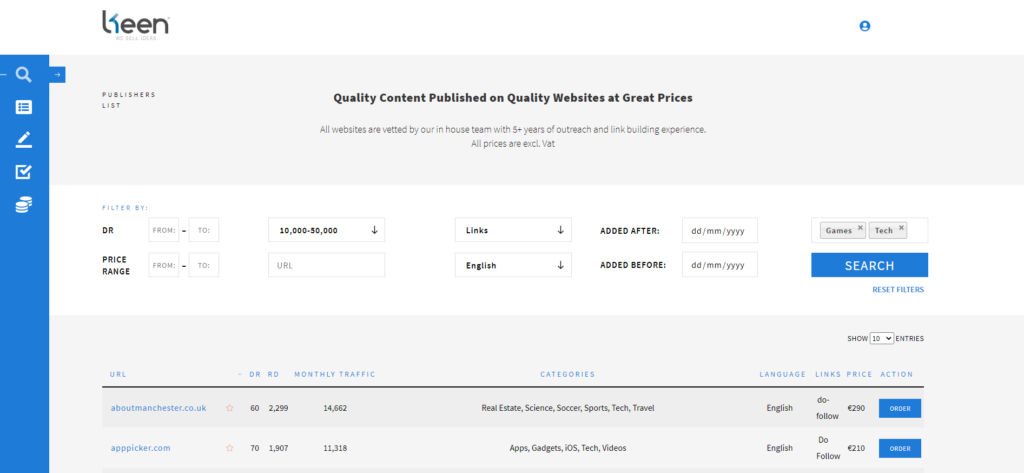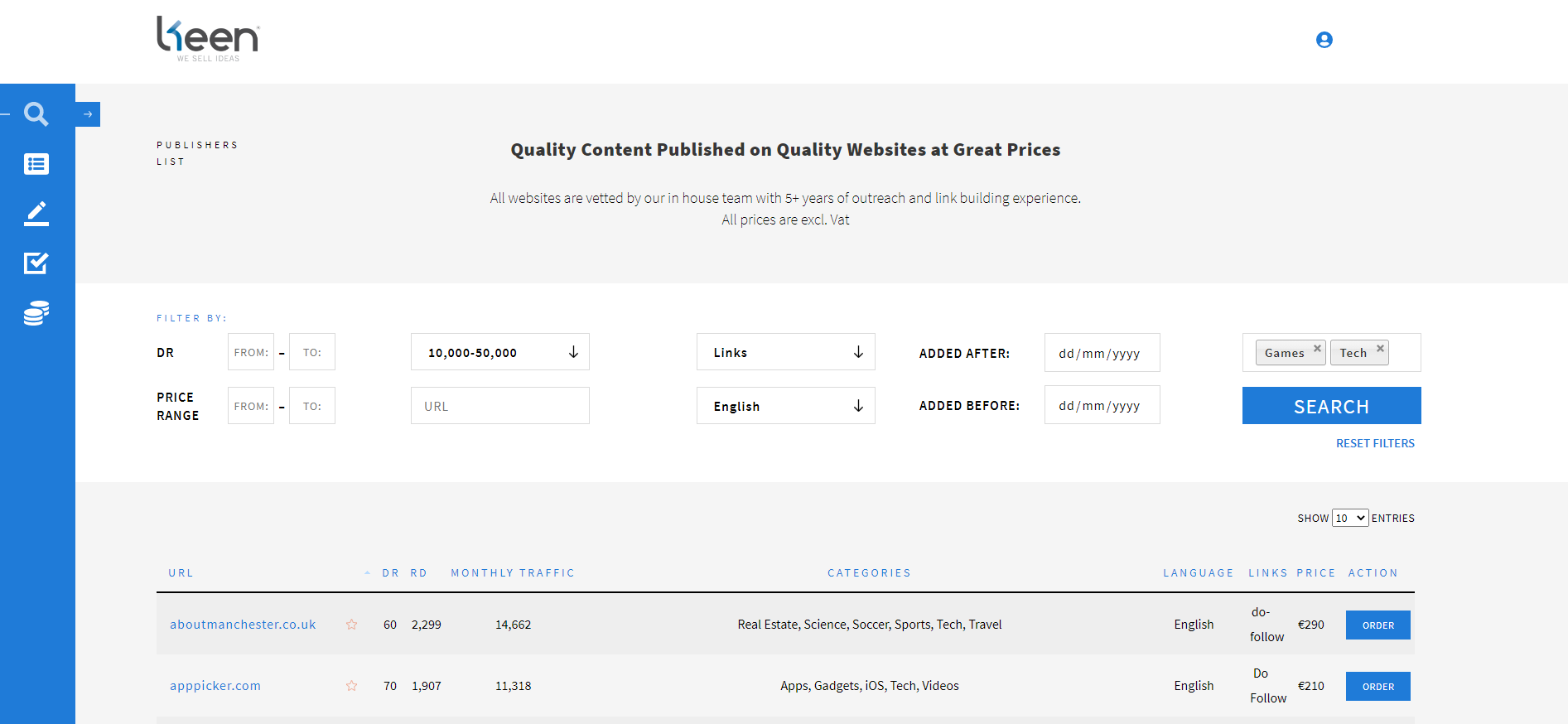 Who is Keen Serps for?
Keen's Head of SEO said: 'KeenSerps is for brands that would like to position themselves as experts with authority in their market. This can be a real estate business, a law firm, an eCommerce store or any other business looking to increase its bottom line.
'KeenSerps is a great solution for digital marketing agencies needing to scale their link building outreach without the need to add more to the company's headcount.'
Why should your business use Keen Serps?
Over the years, Keen has created thousands of backlinks for companies all over the world, from Malta to the UK, US and Australia. Now, with KeenSerps, we can create high quality content in languages other than English, including French, German, Swedish, Spanish and Italian – and always more under construction.
KeenSerps promises to deliver high quality content published on real websites to help boost your rankings. We have been building great relationships with website owners and negotiating the best possible prices for our clients for years.
Keen Serps guarantees
► Placements on real websites
► With a minimum of 2K traffic a month (Ahrefs)
► High quality relevant content
► With a minimum of 800 words relevant to your website's page
► Competitive prices
► Easy to use dashboard
► Filters to customise your order
► Simple reporting and quick tracking
You definitely won't regret the investment
Link Building not only makes it easier for prospective customers to find your website on Google, it creates a lead generation machine for your business that works 24/7 to bring in new opportunities. This stuff works, no matter where in the world you are.
We understand the challenges of scaling SEO. Our KeenSerps service is specifically built for busy digital agencies, in-house marketing teams and business owners. We cover many niches with new websites being added on a weekly basis.
For more information, visit KeenSerps.com or get in touch with us today. We look forward to working with you and delivering a boost for your brand and business.