The gaming industry is no stranger to innovating marketing techniques. With a market as competitive as gaming, it is necessary for developers to come up with creative and innovative ideas to promote their games. One of the most interesting trends is the use of captivating animations to promote games.
With the exponential growth in usage that we have witnessed on social media and video sharing platforms, animations have become a powerful tool to engage audiences, revive existing games and to create a buzz around new releases. These eye-catching trailers or short animated clips showcasing game features, or various in-game animations offer a dynamic and visually stunning way to portray a game's unique functions, gameplay mechanics and storylines.
One of the biggest advantages of using animations for promotion is the ability to reach a wider audience. These animated trailers can easily go viral amongst gamers around the world. This can be a great way to build communities of fans that may be eagerly awaiting the next release.
Well planned and executed animations offer an opportunity to stand out in a highly competitive market. With so many games being released every year, it can be challenging to capture the attention of players.
Moreover, animations support the process of building a brand identity that fans can easily recognise, by featuring distinctive avatars and a consistent visual style across different promotional material. With this, developers can create a cohesive and memorable brand image.
Given the nature of these projects, and our hunger for new challenges, we were excited to join forces with the creative team of Yggdrasil Gaming. The goal of the cooperation was to create a series of animations, a coming soon teaser, a launch animation, and the final gameplay video, showcasing a storyline, game functions, as well as the full user experience. The multimedia project would make use of 2D assets provided to us by Yggdrasil and animating them on a 3D background, resulting in the animation being a 2.5D perspective animation.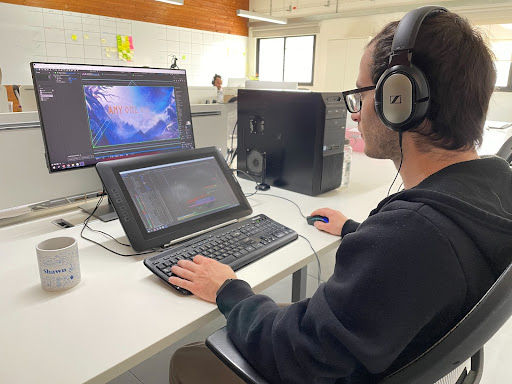 Check it out: Vikings go to Valhalla
It tells a story about the realm of the gods being under attack. Will the heroes of the hall fall, or will the warriors prevail?!
The animation showcases some of the most important features in the game such as Vikings fighting Jörmungandr the world serpent, with victorious fighters becoming wilds! One can trigger up to 21 free spins where up to four random boosts can occur resulting in big wins! Following every free spin game, the Ragnarök wheel triggers, and if all the wheel spins stop on a winning field, Ragnarök free spins are triggered, resulting in a MEGA win!
Let's recap! The use of animations to promote games has become a popular and effective marketing strategy in the gaming industry and beyond. Short attention spans in a crowded media space demand a great enticing piece of multimedia that captivates and fuels action.
So stand out for the right reasons, build a recognisable brand and cash in!