We're proud and delighted that Malta's new radio station is working with Keen on all their digital marketing efforts. Our team was approached to create Smooth Radio's branding, website and social media content ahead of the station's on-air launch in September 2020.
Smooth plays Malta's Relaxing Favourites, quality songs that make you smile, sing along and dance when nobody's watching! Great music is at the centre of the Smooth listening experience – and the way it makes you feel whenever you tune in. Smooth came about when two radio professionals spotted a glaring gap in the market for a 24-hour radio station in English, aimed at a specific target audience.
The brief for Keen was to carefully craft an engaging and colourful website that would make Smooth stand out from the noise and clutter of the Maltese radio market. Smooth also wanted a unique website that was custom built by Keen rather than opting for an off-the-shelf website template which looks like all the others.
The design had to showcase the quality relaxing music that Smooth offers its listeners and be attractive to the station's target upmarket audience, aged 35-59 years. So we worked with the Smooth team to ensure their website works in tandem not only with their marketing efforts but their mission to help their listeners relax with the songs they know and love.
Keen implemented the following in the design phase:
A Listen Live option allowing Smooth fans to tune in to their favourite songs with one click
Full responsiveness suitable for smooth browsing on tablet, smartphone, laptop or PC
Content that has been carefully crafted making it easy to read and digest
A website structure that makes it easy to find out how to advertise on the station
A unique colour scheme, making it look warm, modern and visually pleasing

Keen's designers also created Smooth's distinctive logo, using fonts specifically chosen to signify the station's creativity, quality and relaxed music mix.
What you can learn from the Smooth Radio website:
White space to ease the eye
Clean design
Well structured menu
Unique design
'Listen Live' feature on every page
Clear call to actions
Clear tagline: More Music, Less Talk
Great Malta visuals
Sergio D'Amico, managing director of Digi B Networks which operates Smooth Radio Malta, said: 'Keen are true experts in the field of digital marketing. We've been totally blown away by their great work and support. They are a pleasure to work with and very prompt and attentive throughout.'
'Keen did an awesome job and many of our listeners – and rivals – have commented on how cool the Smooth website is. And the Listen Live feature sounds absolutely superb. Smooth not only sounds great, now it looks great too!'
Malta's Smooth Radio broadcasts online via www.smooth.com.mt, on DAB+ digital radio and on Melita TV.
At Keen, we truly enjoyed working on this project, helping to support diversity in Malta's radio landscape.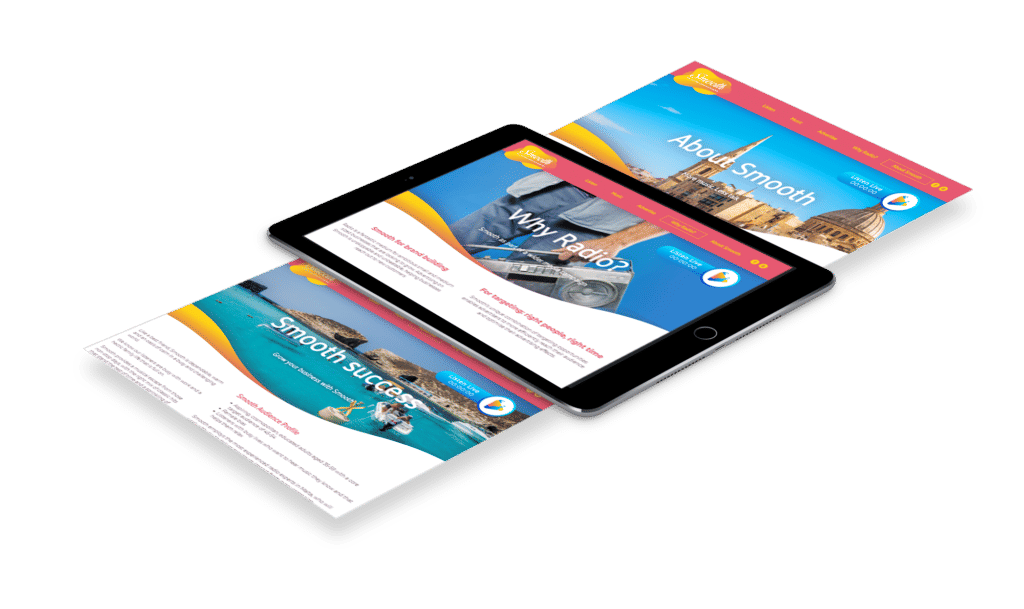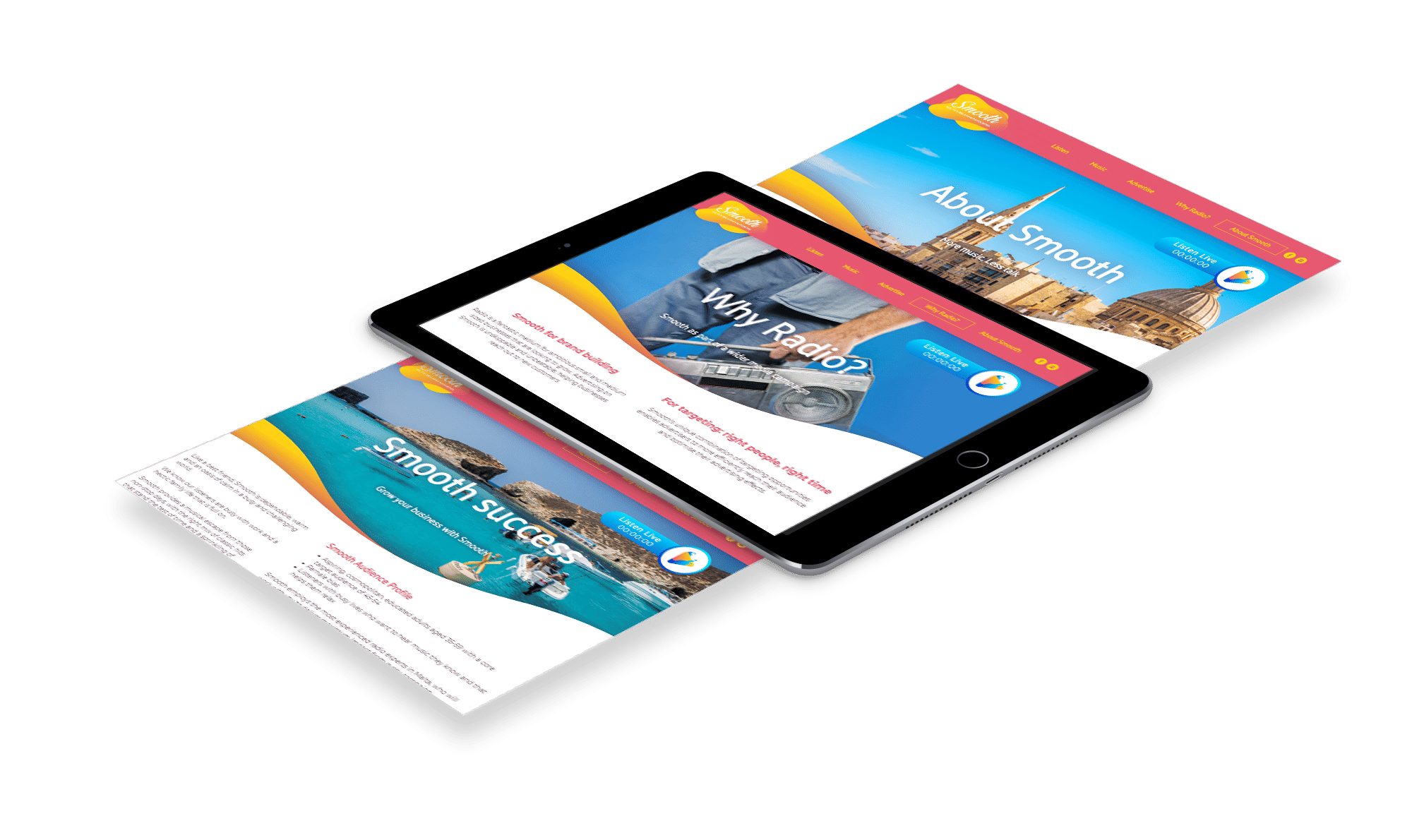 Let's work together

Keen helps brands tell their stories. Designing and developing great websites for Malta's leading brands is at the heart of what we do.Beyond, we create inspirational and shareable content to help you build up and engage your social community with what they genuinely care about.

We'd be excited to hear about the projects you've got planned and how we can help you make them a huge success. We're always ready to lend an ear and offer digital marketing advice. Get in touch with us at Keen for a free consultation today.