You want a career with growth opportunities. We have lots of them at Keen – in digital marketing, social media management, UI design, web development, PR, content creation, SEO and much more.
Meet French student Elisa Harnist, 20, who joined the Keen Internship Programme in Malta for five months as part of her Business Administration and Engineering degree at École Supérieure des Technologies et des Affaires.
We caught up with Elisa to find out what impact her time at Keen's head office has had on her future career choices.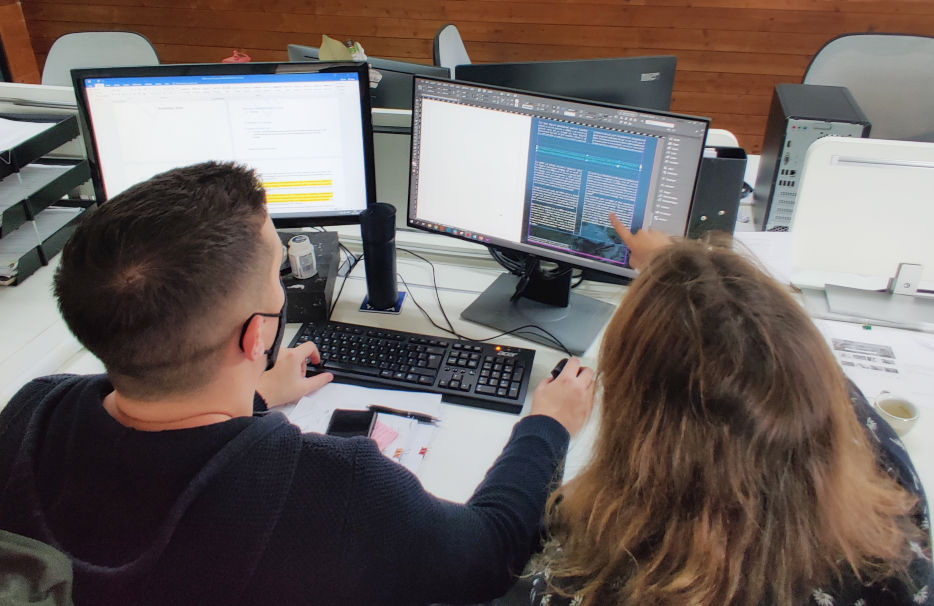 What have you worked on at Keen?
I've been involved in lots of different projects, including helping out on social media, photography, graphic design and branding work. I was also asked to carry out research for Keen on how businesses in Malta could improve in terms of customer experience. It was really interesting because it showed that customer experience is the new frontline in the competitive market set to win over savvy shoppers and clients.
What have you learned at Keen?
The biggest thing by far is that my spoken English has improved dramatically, and I'm now much more confident speaking in English in front of others. I also gained a lot more experience using tools like Photoshop, Illustrator and WordPress as well as Linkedin and Facebook for Business. By shadowing my mentors like Ricky and Simon I got to help them out on social media management and benefitted from their expert knowledge of what makes a great post that makes people want to comment, like or share.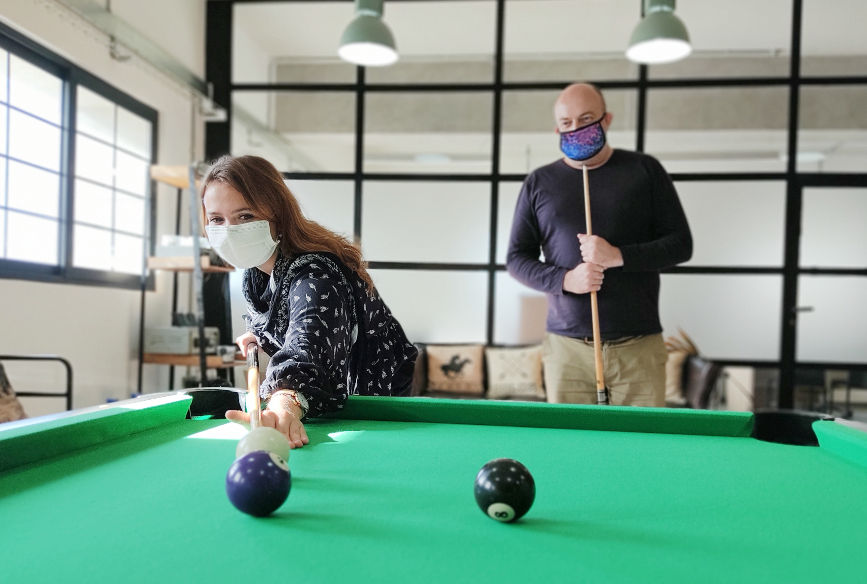 What have you enjoyed most about your time at Keen?
The entire Keen team is very friendly and enthusiastic about their work. The director Carolin has really supported me in my studies. Whenever I needed some help, there was always someone to turn to and if I wanted to learn something new in a different area of the marketing agency, I just had to ask.
The work environment at Keen is amazing. There are games of pool at lunchtime and they go all out to celebrate the Christmas season with lots of festive decorations all over the offices and Christmassy music playing all the time. Every week there's some kind of special occasion, whether it's someone's birthday, a work anniversary or whatever. We're always eating! I organised a French breakfast party at Keen, where I made everyone crepes.
Being at Keen was not just about work. It was about connecting with really nice people and new experiences that I will never forget. Living away from home for five months helped me to grow, be more confident and be independent. Staying in the historic heart of Victoria in Gozo was a great experience and I learned a lot about Maltese food and culture, and enjoyed visiting beautiful places like Valletta, Mdina and the lovely beach at Ramla Bay.
Whether you're a marketing student, graduate, or looking for your first work experience placement, this is a great opportunity for you to discover and develop your strengths so that you can thrive in a busy workplace environment.
What advice do you have for an intern?
Be confident, show interest and aim to contribute to the team efforts. Never be afraid to ask for some help. I can honestly say that my internship at Keen was a huge boost to my personal development and my future career prospects. I was able to put the methods I learned at school into practice and enhance them further in a very supportive environment.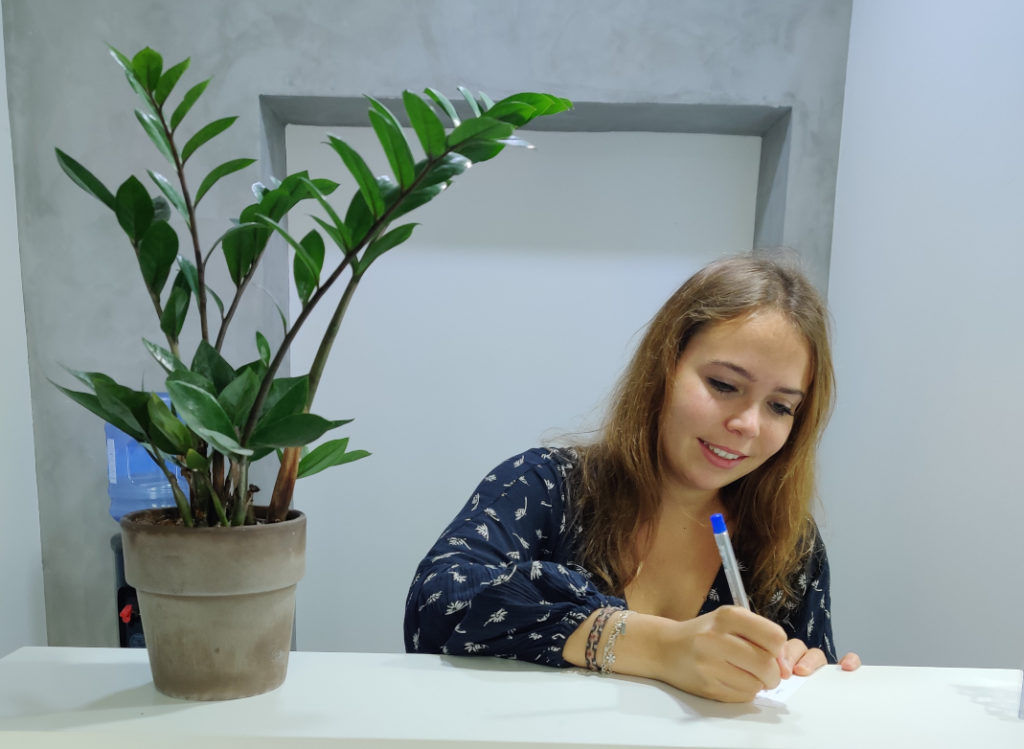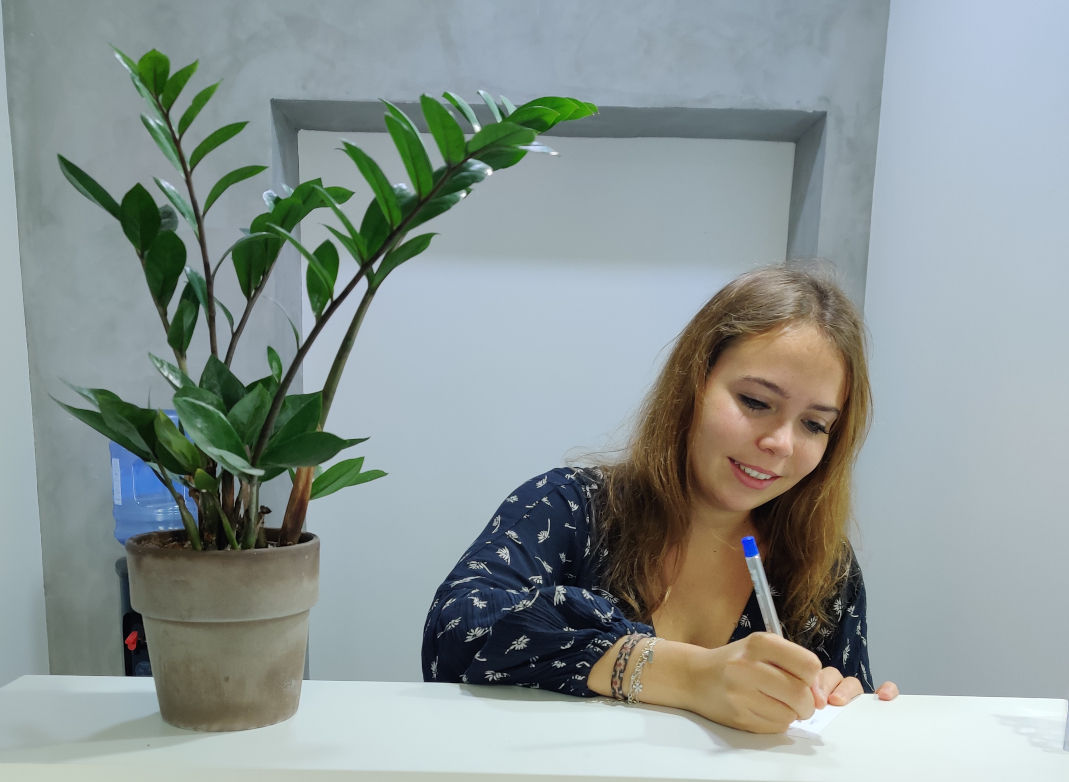 Want to be a Keen Intern?
The Keen Internship Programme is for students looking for a work experience placement with a digital marketing agency. The programme provides opportunities to gain hands-on experience, develop your knowledge of marketing, branding and website design services. Students should note that this experience programme is set at minimum four months.

What to expect?
We'll help you build a deep understanding of our customers in Malta and beyond, and how we help them. Supported by Keen's experienced managers, you will be working hand in hand with colleagues, encouraged to ask questions to help you understand more about digital marketing. During the work experience, you will learn what it is like to work in market research, social media management, PR, web design, branding, SEO and website development.
You will get to know Keen – our values, our purpose and exactly what we do – and gain an insight into actual jobs that you would be doing if you came to work for us full-time. There will be lots of opportunities to work on live projects and share your ideas with managers.

Who does this suit?
We are looking for dedicated, courageous and curious people who are:
Fast learners: You will collaborate with new people on constantly evolving projects to help our clients. Quickly building your knowledge will give you credibility when working with colleagues and solving client problems.
Curious: Our business has a unique breadth of services and technology in terms of what we offer to brands, both large and small. You need to be interested in the ever evolving tech landscape and wear different hats.
Supportive team players: Teamwork is an important part of our business and your development. Having a collaborative attitude will help you build a network of peers who are there to support you, and be supported too. We want to have fun together while creating great solutions for our clients that help them succeed.
For more information about the Keen Internship Programme, get in touch with us today.