VJ Borg Group is one of the leading names in the hospitality sector in Gozo.
This family-run group of companies was set up in 1969 by the late Victor J. Borg, and includes one of Gozo's best-known five-star hotels, a well-established independent car hire brand and two popular four-star hotels, one overlooking a valley in the countryside and another just on the water's edge.
Keen has been working with VJ Borg Group since 2015, helping them to adopt a digital approach to marketing and increasing their brand awareness. Fast forward to the new decade, and VJ Borg has seen steady growth with exciting plans for the future.
VJ Borg Group approached our team at Keen to design and develop a new website to enable the company to stand out as a market leader in Gozo, ready for an increasingly digital path. Aiming to showcase their various accommodation options and services offered, our client wished to create a professional corporate online presence that converts.
We worked closely together to develop a great new brand experience in line with their core values, highlighting the Hotel Ta' Cenc and Spa in Sannat, the Cornucopia Hotel in Xaghra and St Patrick's Hotel on the seafront at Xlendi Bay.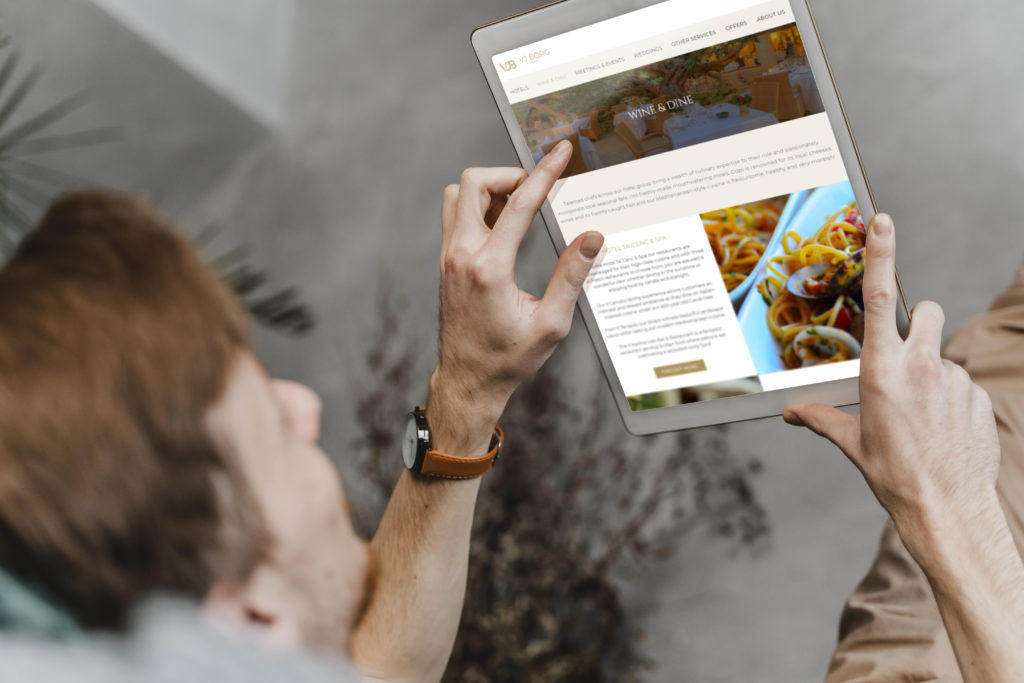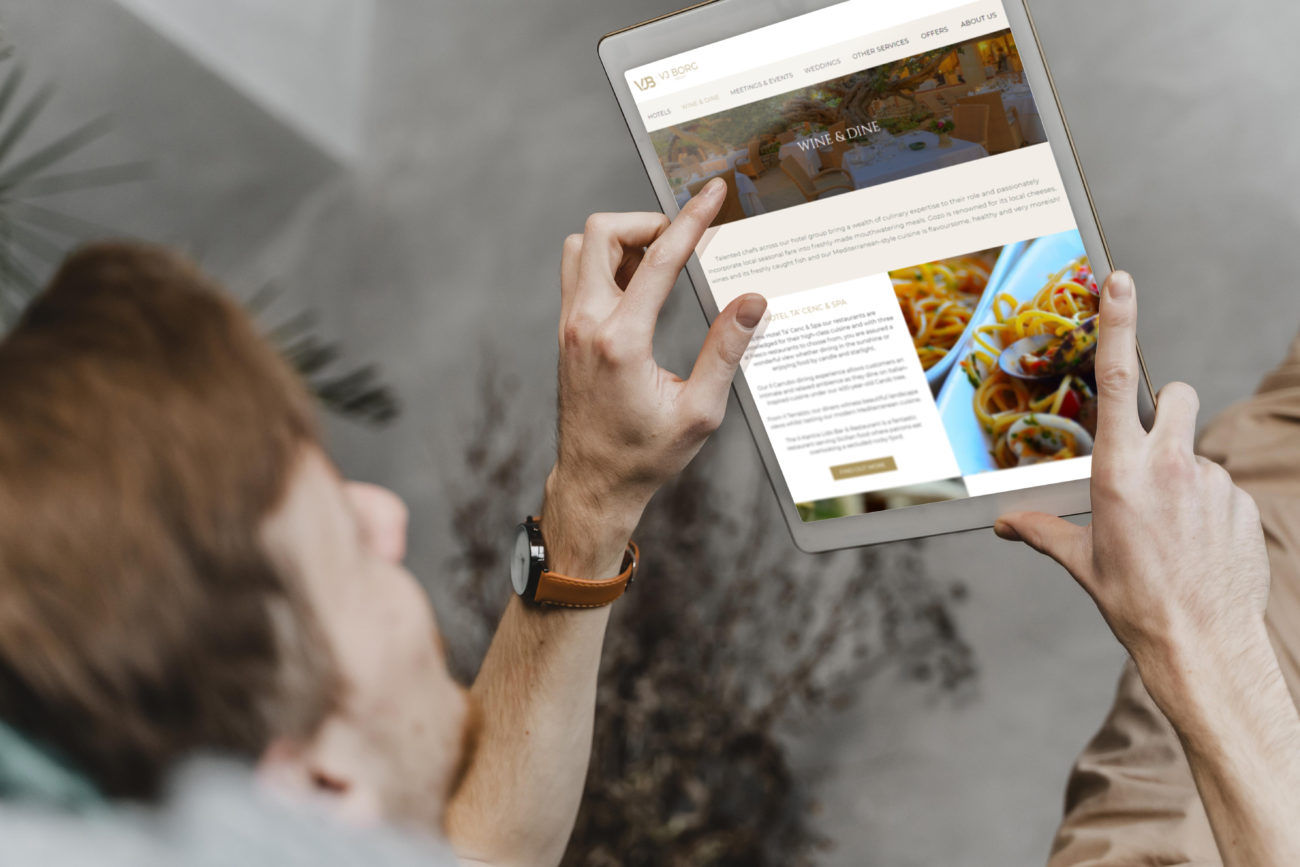 Our in-house team of web developers custom-built a sleek new website with a fully responsive design, ensuring that the site performs well across mobile, tablet and desktops in order to satisfy customers needs. We paid close attention to the scale of images, typography and content to ensure the website engages users and delivers a consistent experience.
We integrated a Room Availability Checker facility and booking system for the three hotels, making it easier for customers to plan their stay in Gozo with VJ Borg instantly. An easy-to-use content management system in the backend allows the VJ Borg team to create, manage, and modify content without the need for specialised technical knowledge at all times.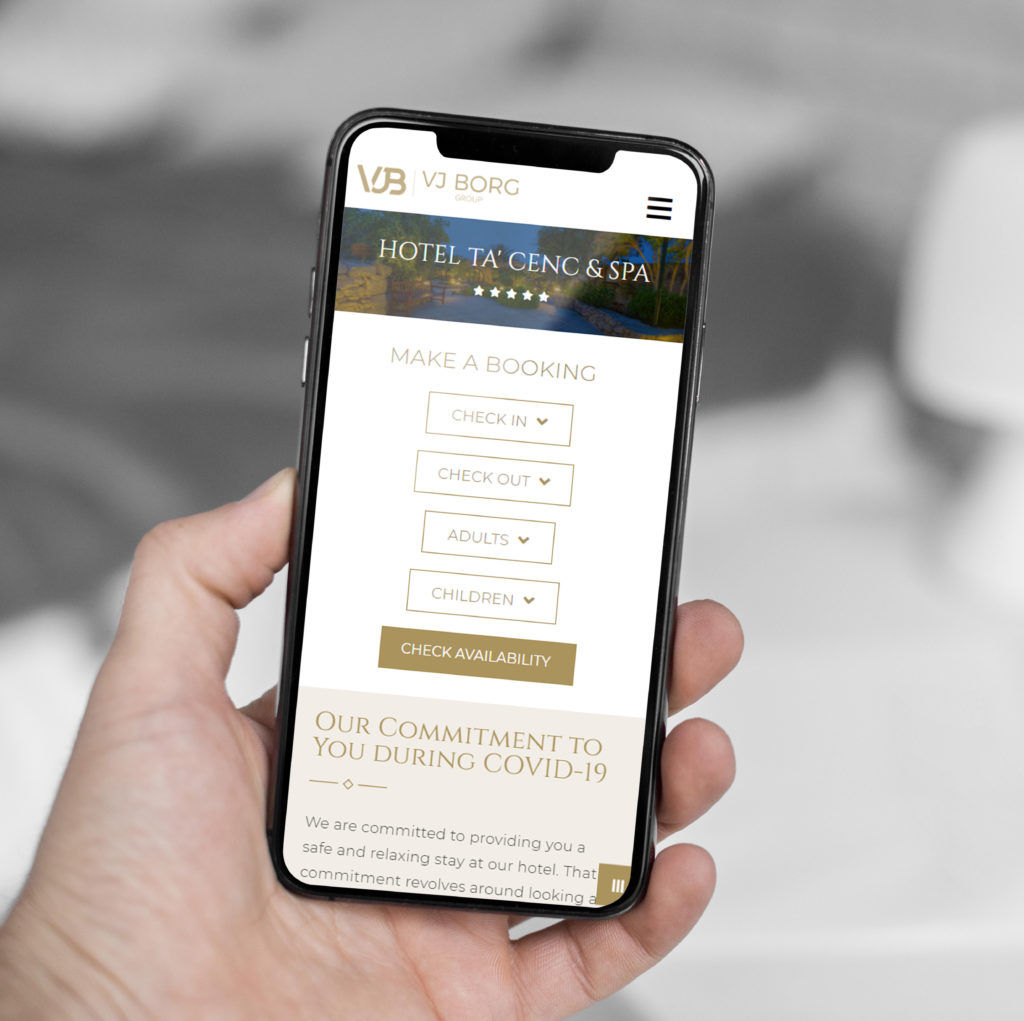 The new website is now live at VJBorg.com and the company's leadership team are delighted with the result.
Monica Borg said:
'We've worked with the team at Keen on a range of projects and ongoing assistance and have always found them to be knowledgeable in their field and very easy to deal with. Their creative input and skills have been invaluable especially with regards to our websites and marketing output which has been enormously beneficial to our business.'
Want to shape up your accommodation website?
Our web designers tailor each website through a creative, flexible and collaborative process to consistently deliver great looks and greater results. We offer marketing services from creative design to social media, PR, broadcast and SEO – and that makes us one of the best equipped agencies in Malta. Get in touch and let's explore how the Keen team can help your business stand out from the competition.