Just a few weeks before the pandemic crisis took over our usual day-to-day life, Silhouette, a lighting shop in Gozo, decided to step up the game and move online. The client didn't have a website before and wanted to be more accessible and offer convenience to its potential clients. The owner wished to have an engaging website and one which delivers a great user experience while making it simple and easy to shop for the user.
We understand that nowadays many customers judge credibility based on the company's website design. Thus, Keen did thorough research on the business, its market environment and particular requirements in relation to actual operations. We worked hand in hand with the Silhouette team and developed a useful, appealing and engaging web design together, intending to spark emotions and stimulate the feeling of a bright and fresh environment. Such a business attracts new homeowners and families who are renovating their home. Thus, along with other criteria, Keen made sure that the style, photography and overall brand experience captivates such audiences in order to hold the interest and inspire desired actions.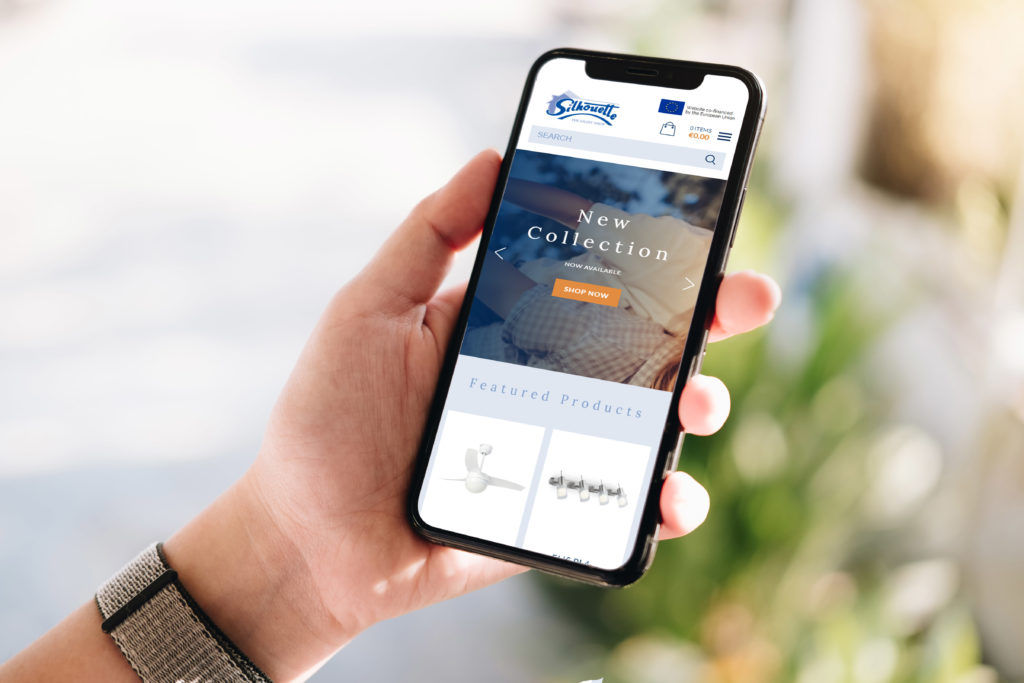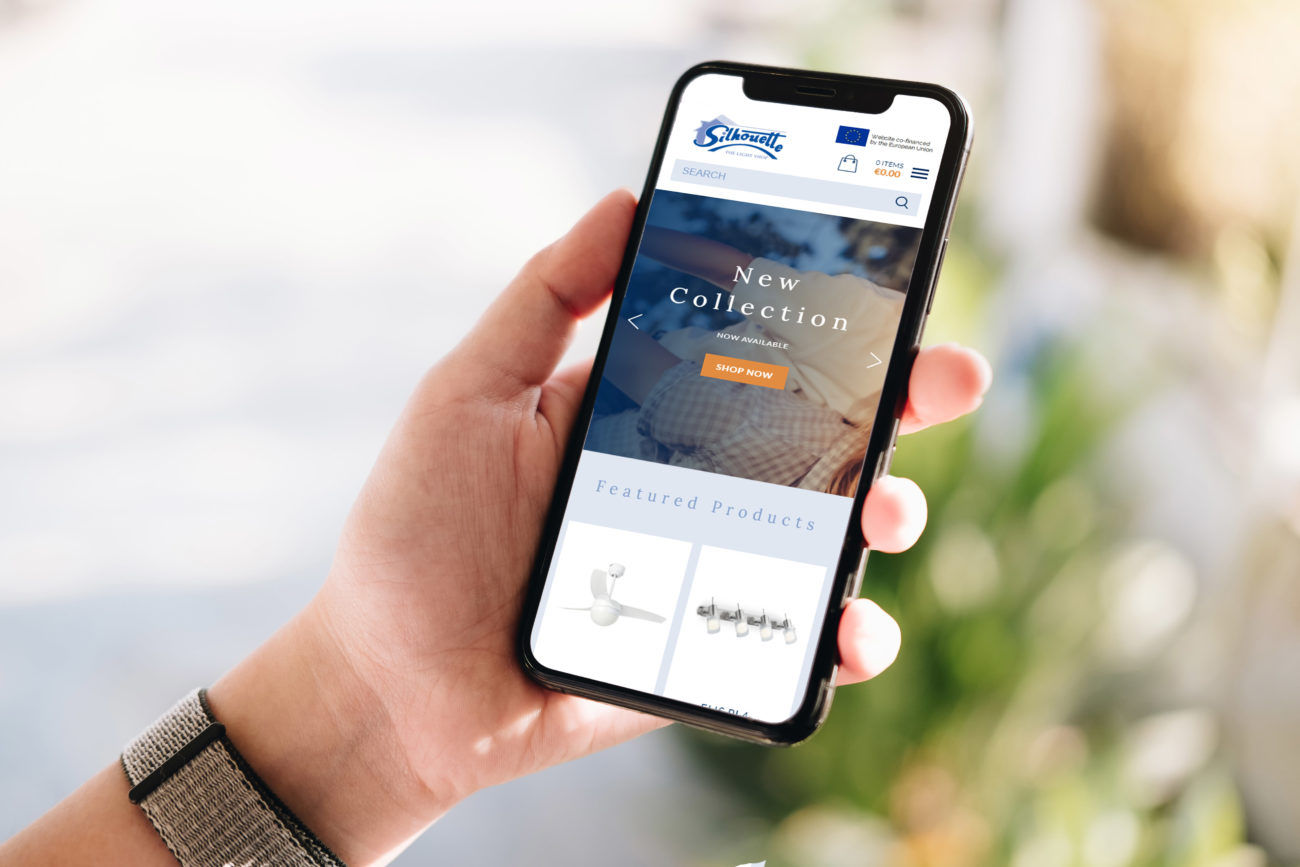 Let's face it, e-commerce is slowly taking over traditional buying and is becoming the most preferred way of shopping. Thus, grabbing the attention of the potential customer straight away from the home page is key. Indeed, for Silhouette, Keen adopted an attractive and bold appearance through fonts, style and imagery to differentiate from its competitors. The shop is the main focus on the website, and the category pages together with the inner product page enjoy smart proportions in order to please the eye and continue aiding the customer to browse and eventually to proceed with their purchase. Having invested in a user friendly website, Silhouette needed to have an efficient payment gateway which is safe, reliable and easy to use. A payment gateway helps to transfer the information regarding a transaction between payment portal and the bank. It offers a secure, frictionless experience that allows customers to make purchases via multiple channels and with any major form of payment. We assured secure data transactions and utmost security standards to protect personal data of the users whilst adhering to the GDPR by Design standards.
Apart from the design perspective, Keen made sure that the CMS (Content Management System) of the online shop was developed in an easy manner in order to allow the administrator to update the website frequently and easily without having to involve any technical experts. The development team worked hands on to create a custom system which facilitates the process of content updating in the long term rather than having ready made templates. The team made sure that the custom-built website functionalities were clean and structured in order to build a web shop which is tailored for this particular client.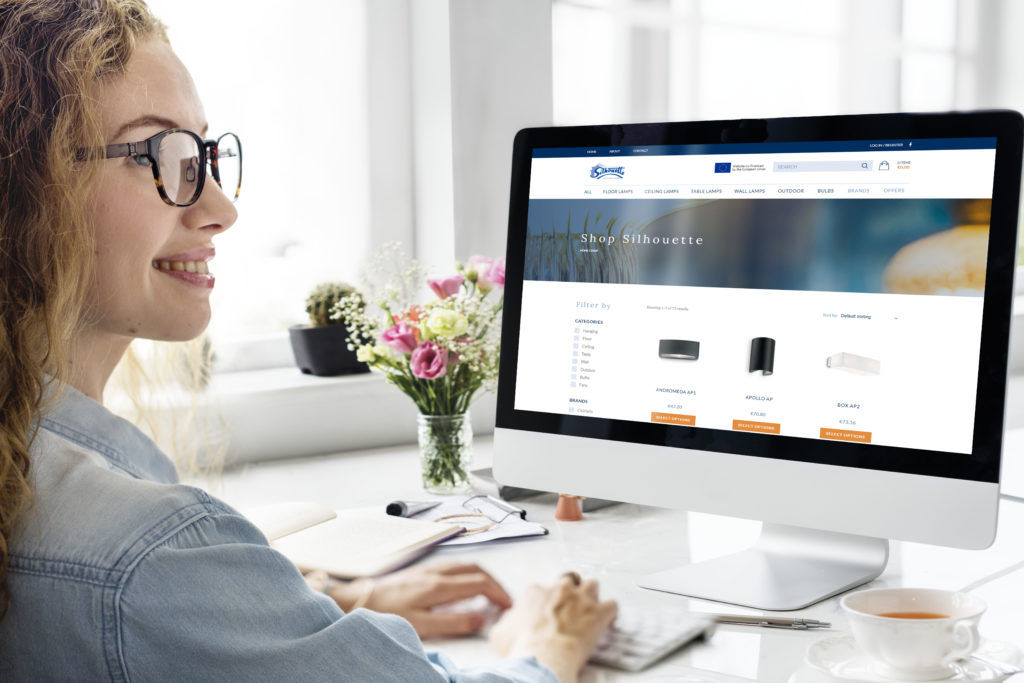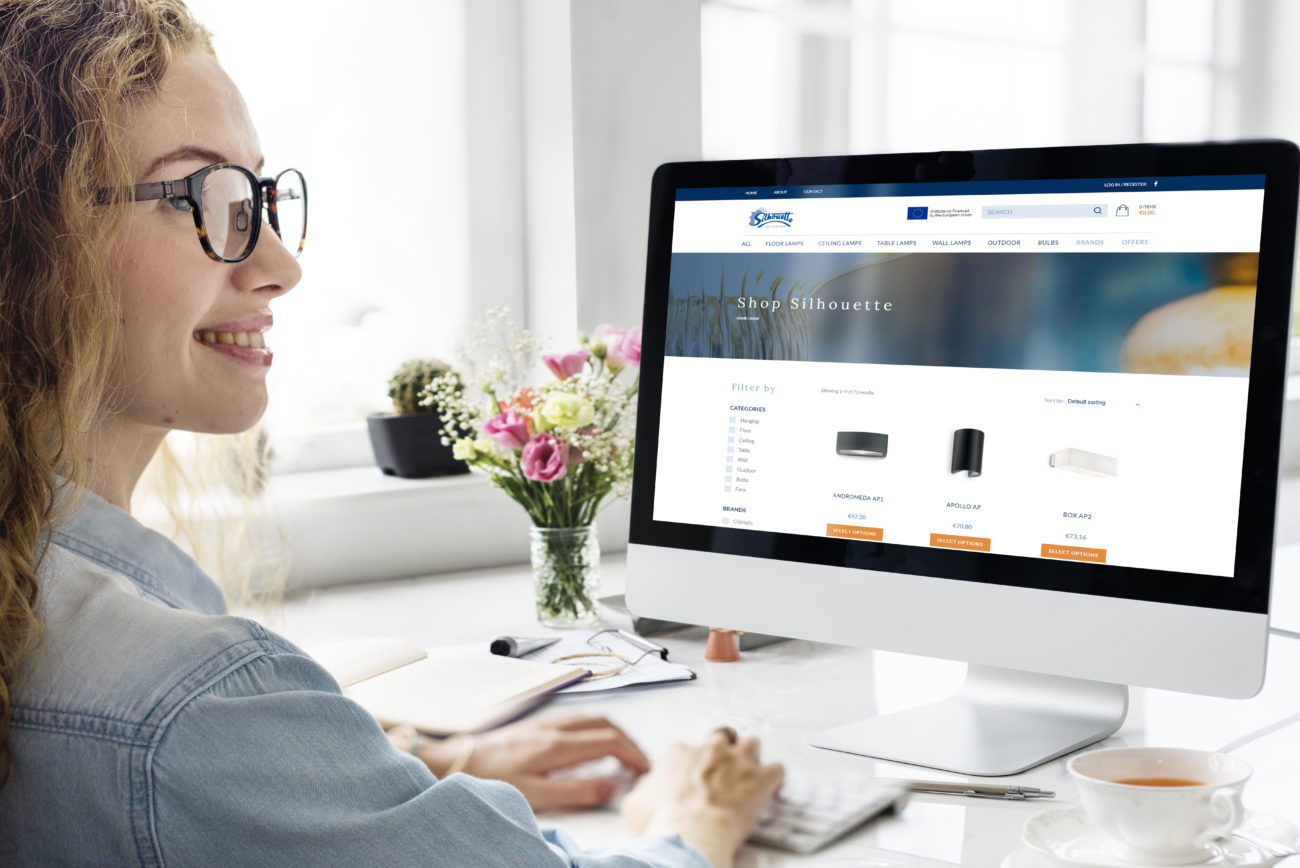 The e-commerce part of the website was done with great attention to the client's brief and requirements. The shop was developed in a way to enable the customers to choose by brand or filter the selection by styles of lighting – for example, table lamps, ceiling lights and outdoor lights and facilitate instant finding and swift purchase.
The great thing about having an online shop, and this is a factor which Silhouette took into consideration, is that the owner or the company can easily keep an eye on consumers' buying habits and adapt the company's product offerings to suit requirements along those lines. Thus, by satisfying the customers' needs, the company can improve the ongoing relationship and ultimately build long-lasting ones.
This is what Frank from Silhouette likes to share about working with our team:
"I approached Keen because I wanted to push my business through an ecommerce shop. The team understood my needs and made sure that all my queries and requirements were answered – well done to all the team.I approached Keen because I wanted to push my business through an ecommerce shop. The team understood my needs and made sure that all my queries and requirements were answered – well done to all the team."
The website was co-financed by the European Structural and Investment Funds Programme 2014-2020. This funding support is still open for applications, so if you feel it's the right time to take your business online and to a bigger audience, then make sure to check it out and see if you are eligible!
This business example wanted to achieve a quick, convenient and user-friendly web shop. By adapting to modern trends, the shop now converts more sales. If you would like to step up your game and start selling online, be it products or services, feel free to have a chat with our team today.