Have you started noticing your competitors in the media? Most likely, they have started using PR tactics to build their profile and are actively pitching stories to the media.
To create long-term PR results, the most important first step is to develop a PR strategy which can have a long-lasting impact on your brand's reputation and public image. But it must be well-planned. At Keen, we believe that an effective strategy is more than just a press release. If done right, your PR campaign will attract positive media attention, boost sales, and create a great relationship between your brand and the public for years to come.
Here is how Keen's lean and mean PR machine can help your brand stand out from the crowd in 2021 and beyond:
1. We'll help you determine your goals
When creating a PR strategy it's important to outline your objectives and what you want to achieve. For example, you may want to launch a new service division of your business and raise awareness of it in the market. Or you may want to position your product or service as the leader in its category. We'll help you make sure your goals are specific, measurable, achievable, realistic and timely (also known as SMART goals). By determining your objectives you will have a clear purpose for your PR strategy and maximise the success of your PR activities.
2. Understanding your audience
Before you can choose how you want to deliver your PR message, you must decide who you want to receive it. We'll take time with you to establish which customer persona you wish your campaign to reach. For instance, if you're targeting families, you might want to create a campaign that expresses a family-first message, or demonstrates why the brand cares how its product affects loved ones and impacts their lives.
3. Organise product launch events
Our national PR and marketing campaign to promote Maltese wine culture 'Wines of Distinction' adopted an integrated marketing approach, using an extensive range of complementing offline and online marketing efforts from billboards and radio ads, to social media and series of events and product launches in Malta and Gozo, aimed and targeted towards different age groups.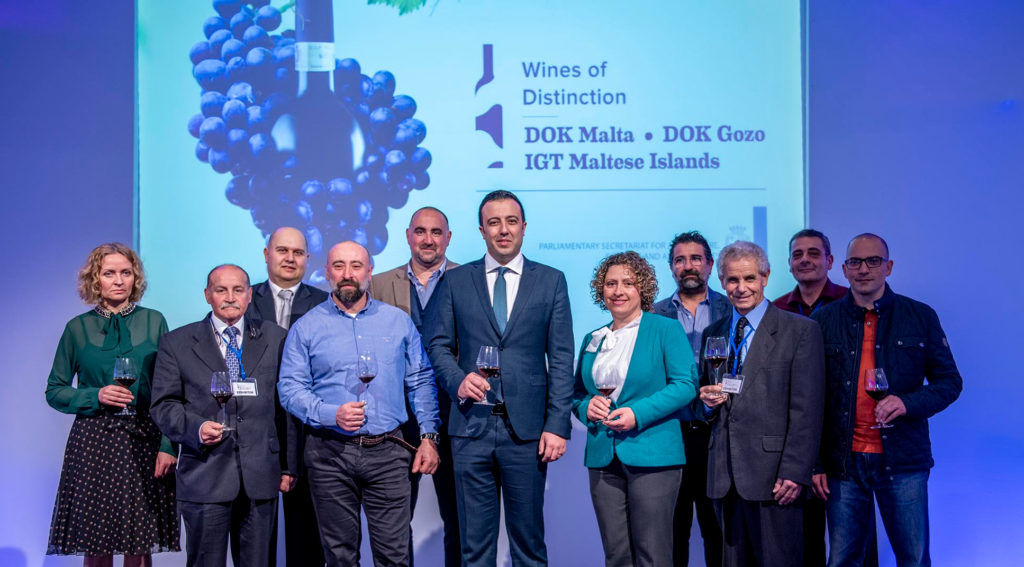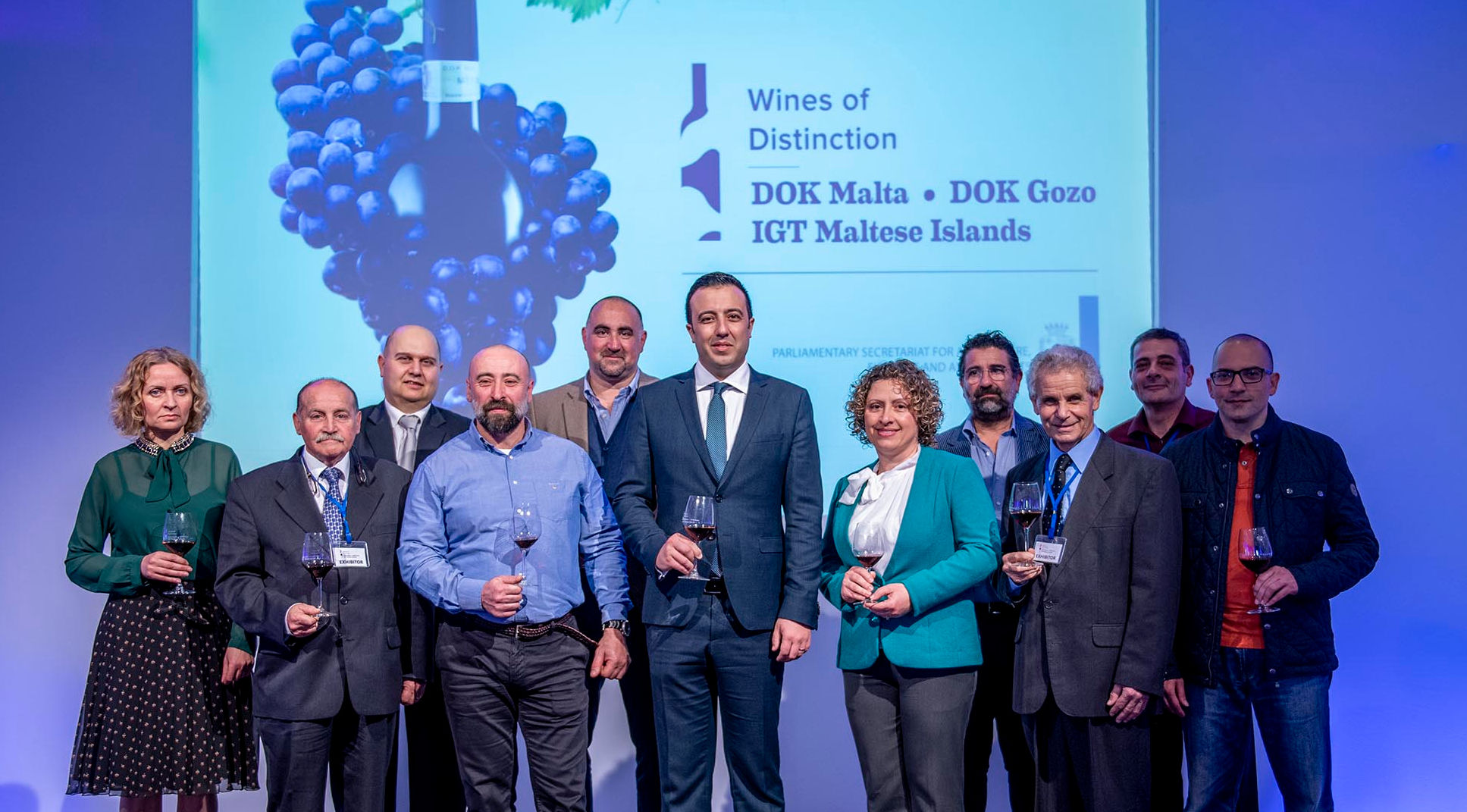 4. Powerful press releases
With more than two decades in journalism, broadcasting and the media, our experienced PR team knows that if you want journalists to help you, you need to help them. Rather than writing a press release like a promotion, we write press releases with strong news values. Our press releases don't sound like adverts. We write news stories and include all the necessary information a journalist would need. For example, we promoted the new KeenSerps online link-building service with an article published in The Times of Malta just recently.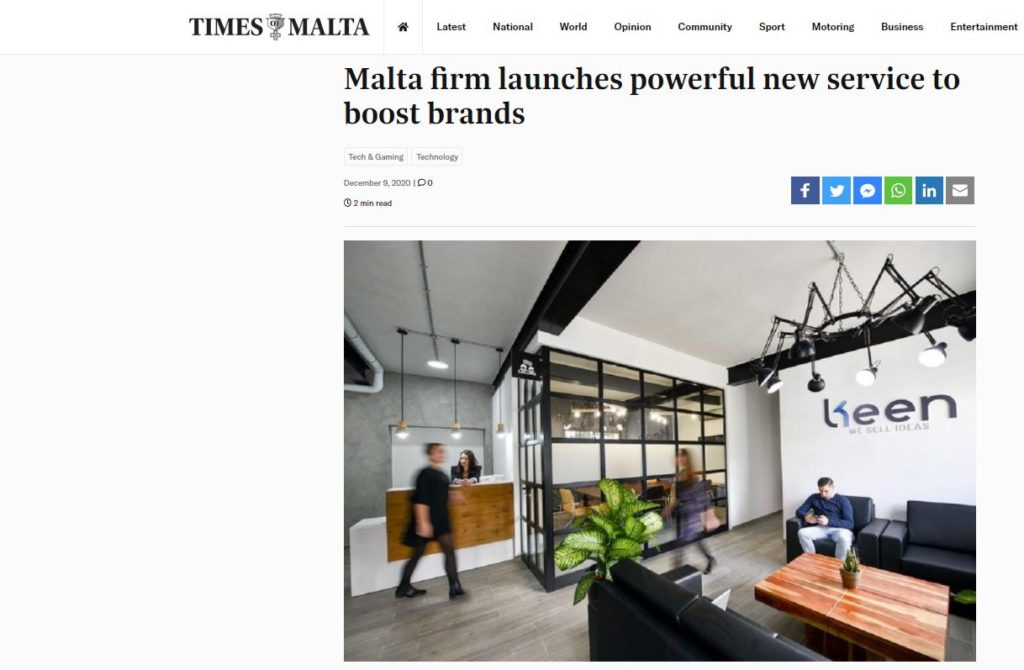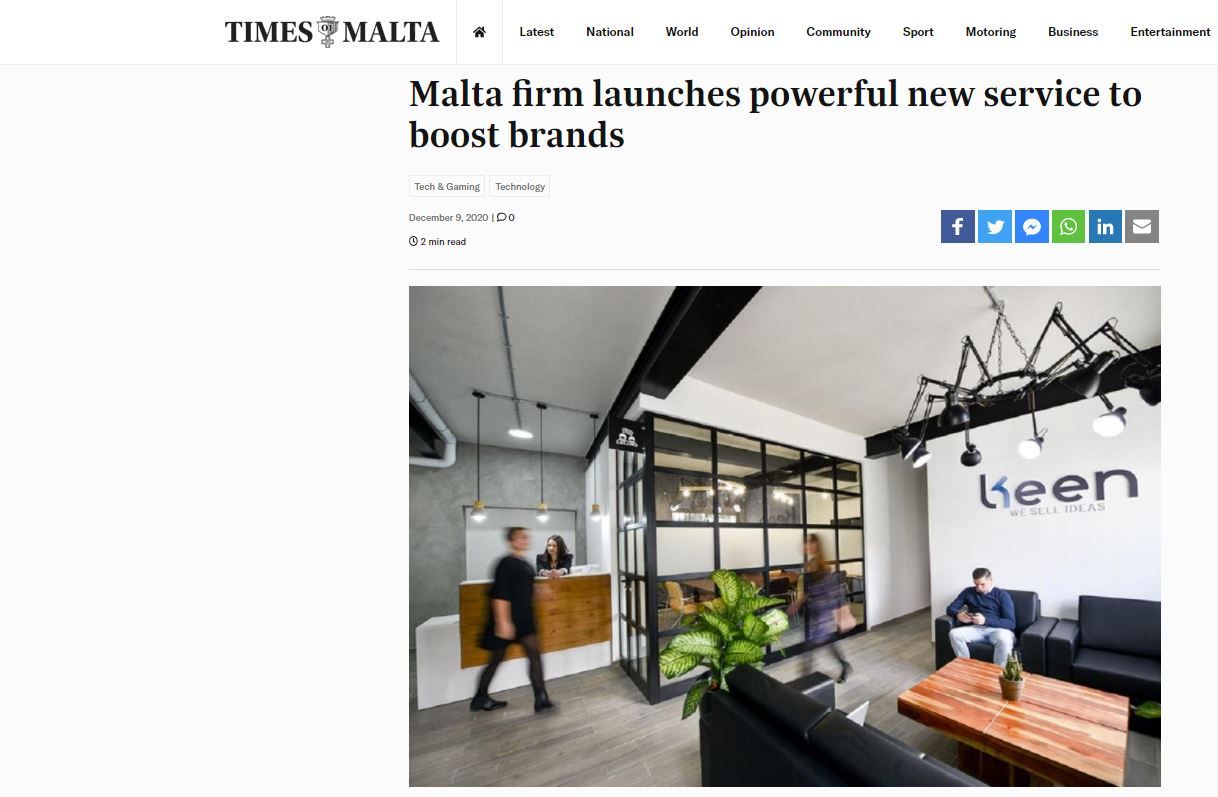 5. Content that makes people care
No one says you can't run a successful campaign on small news, like a company award or new appointment, but your story must be interesting to a broader audience. Look at it from their point of view. Why should they care? The right editorial hook makes someone want to learn more. For example, we helped Malta's fastest-growing science company Evolve get national coverage on One TV after developing a news angle on their developing medical cannabis project.
6. Distribute wisely
Once we've agreed on your newsworthy angle, we choose based on data and experience, and distribute it to media publications that are relevant to your industry. We also send the story to newspapers, news websites, TV and radio stations in Malta who are always hungry for fresh, well-written content that will interest their readers, viewers and listeners. We know the journalists who most often write about topics related to home improvements, business, retail, education, science, hospitality, technology and industry in Malta. 
7. Blogging and social media
We always ask media outlets who published your article to share it on their social channels in a bid to attract a large audience to your campaign. If successful, you'll further see an increase in visits to your website. Capitalize on this increased traffic by writing your own blog post, detailing the same information you wrote in your press release. This will enable your business to provide relevant information to people who want to learn more about your campaign and the services you provide. For example, we work closely with Melita to constantly bolster their blog section and drive valuable traffic to the right contents on their website.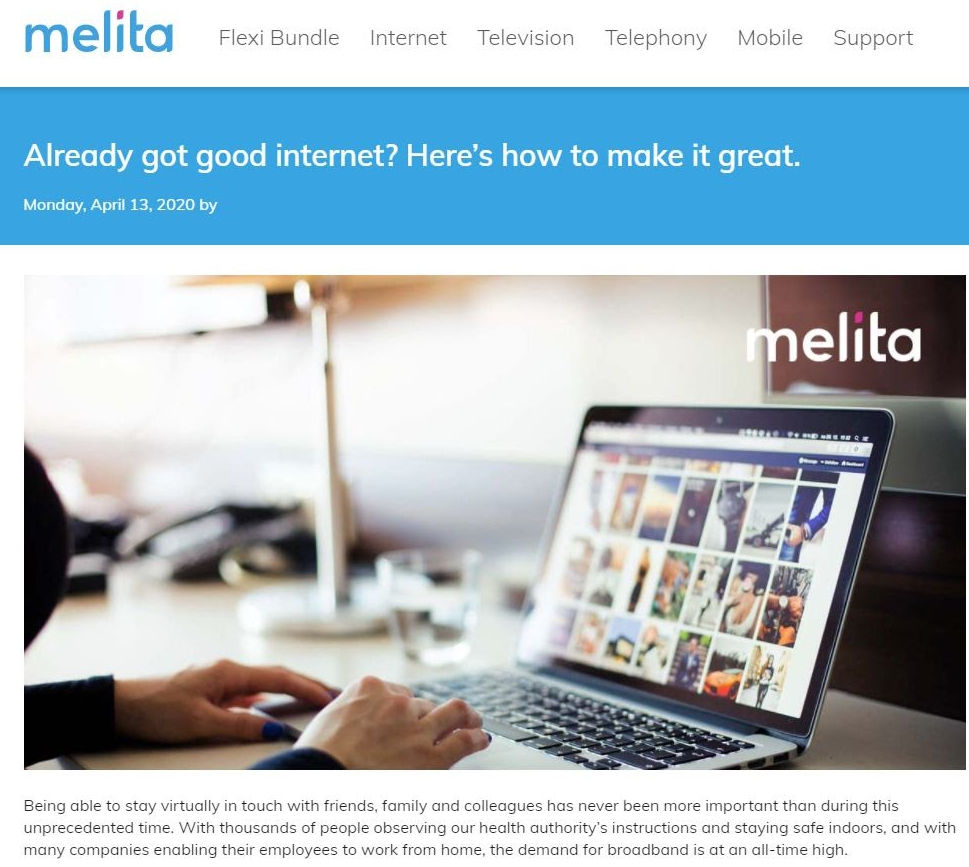 8. Better communication
When you have an integrated PR strategy in place, it will be easier to communicate your vision and activities. For example, you can tell your clients exactly what you will be doing for them and when. You may want to launch a new service division of your business and raise awareness of it in the market. Or you may want to position your product or service as the leader in its category. A PR strategy will also help you to maximise the success of your PR efforts and gain the most appropriate media coverage.
9. The right platforms
We'll help you choose the right platform for delivering your message – for instance, does your target customer use Facebook and Instagram, watch specific TV shows and listen to certain radio stations? If so, you need to be there too. Do they keep up to date with news from Malta online? If so, would a press release published in Newsbook or The Malta Business Weekly work best for your brand?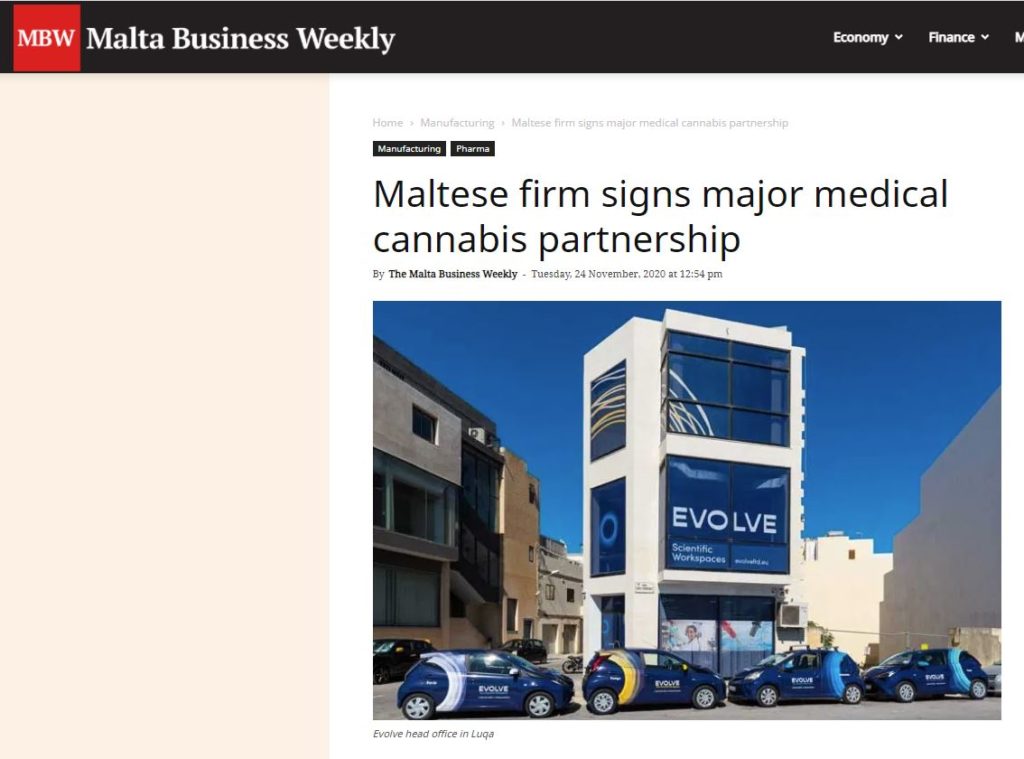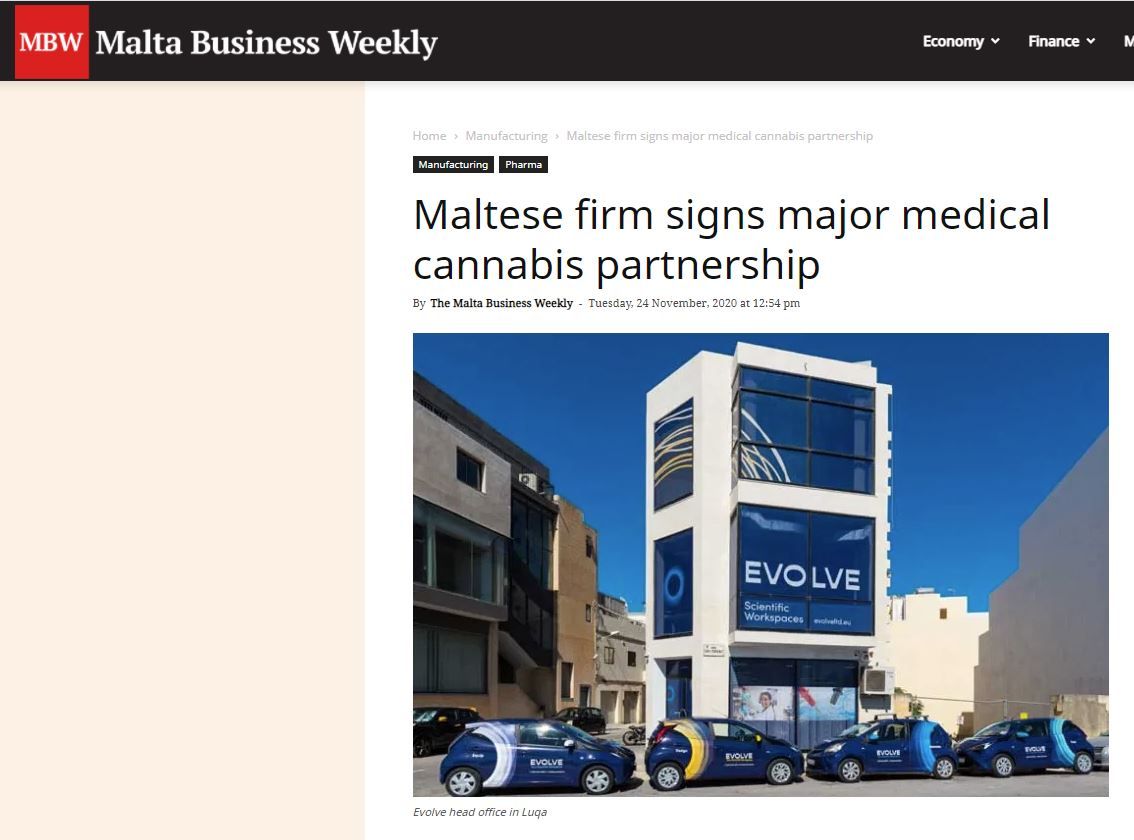 10. Become a public speaker
A great New Year's PR resolution to think about is raising your business' profile through public speaking. Speaking at conferences and events is a great way to position yourself and your business as an expert and a thought leader in your industry. It can also lead to a range of new opportunities for your business and generate an increase in customers or clients. You don't need to be a professional speaker, you just need to have an expert knowledge in a particular field, be able to speak clearly and have a captivating passion for what you do.
Let Keen unlock the secrets
A good PR strategy will enable you to consider every aspect of communicating a message in the best possible way. It will also allow you to maximise the success of your PR efforts and help to grow your business.
Unlock the secret of media publicity with us, a trusted full-service marketing agency and digital creative studio with a passion to help Maltese businesses succeed. We do this by taking time to understand our customer's goals and by working with them to develop digital and PR solutions that help them gain significant business advantage.
We love to work with inspiring brands and people. Contact us today and let's create something great together.