Your brand is not just a pretty logo or a fancy tagline. Successful branding has thorough foundations based on strategic objectives, visions, ideal clients, customer journey experiences and so much more. The best brands know that authentic, personal and emotional content, or 'being human', is the secret weapon that turns customers into loyal followers and brand advocates.
At Keen, we passionately believe in the benefits of giving websites and social contents a human feel, creating genuine emotional connections between your brand and your audience. Years of experience have shown businesses failing to succeed or failing to attract the right talent because their messages and therefore their brand positioning come out as salesy, robotic or aloof.
Malta's fastest-growing scientific company Evolve, based in Luqa, understood this. Managing director Christopher Busuttil Delbridge explained that for his business to move to the next level, the content on the Evolve website and other relevant platforms needed a radical upgrade.
When we first sat down together to discuss ideas for Evolve's tone of voice, three words kept coming up over and over again: human, authentic and approachable.
Our team soon got started to enhance the content on the already existing Evolve website, which had been launched with a fresh branding around a year ago. We agreed that the design would remain the same but we would give a face, a voice and credibility to the business site to facilitate crafting genuine connections. Adding a human touch allowed the brand to distance itself from appearing stiff, faceless and rather cold, and instead gave Evolve's customers a chance to form a better connection with the brand that shares people-centred values and its very passionate and dedicated team of industry experts.
If you wish to improve your relationship with your audience just like Evolve has, we recommend to consider these six ways to make your brand more human: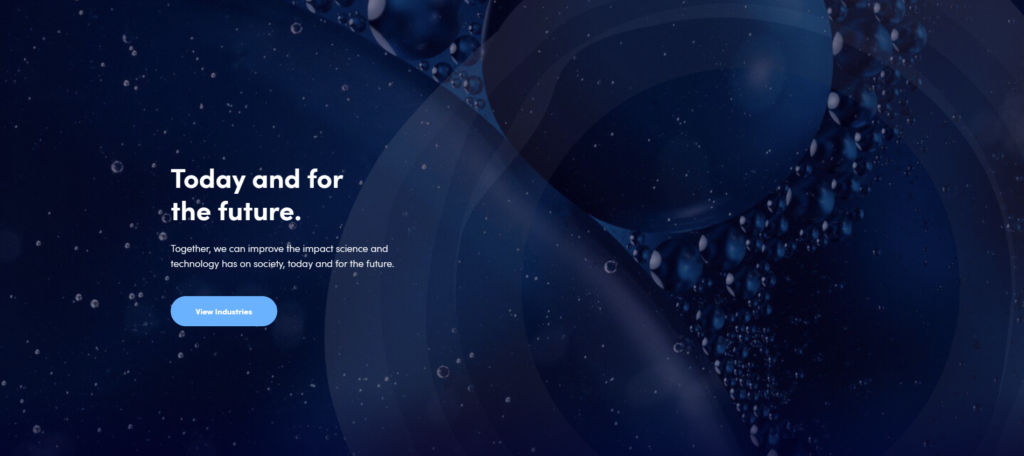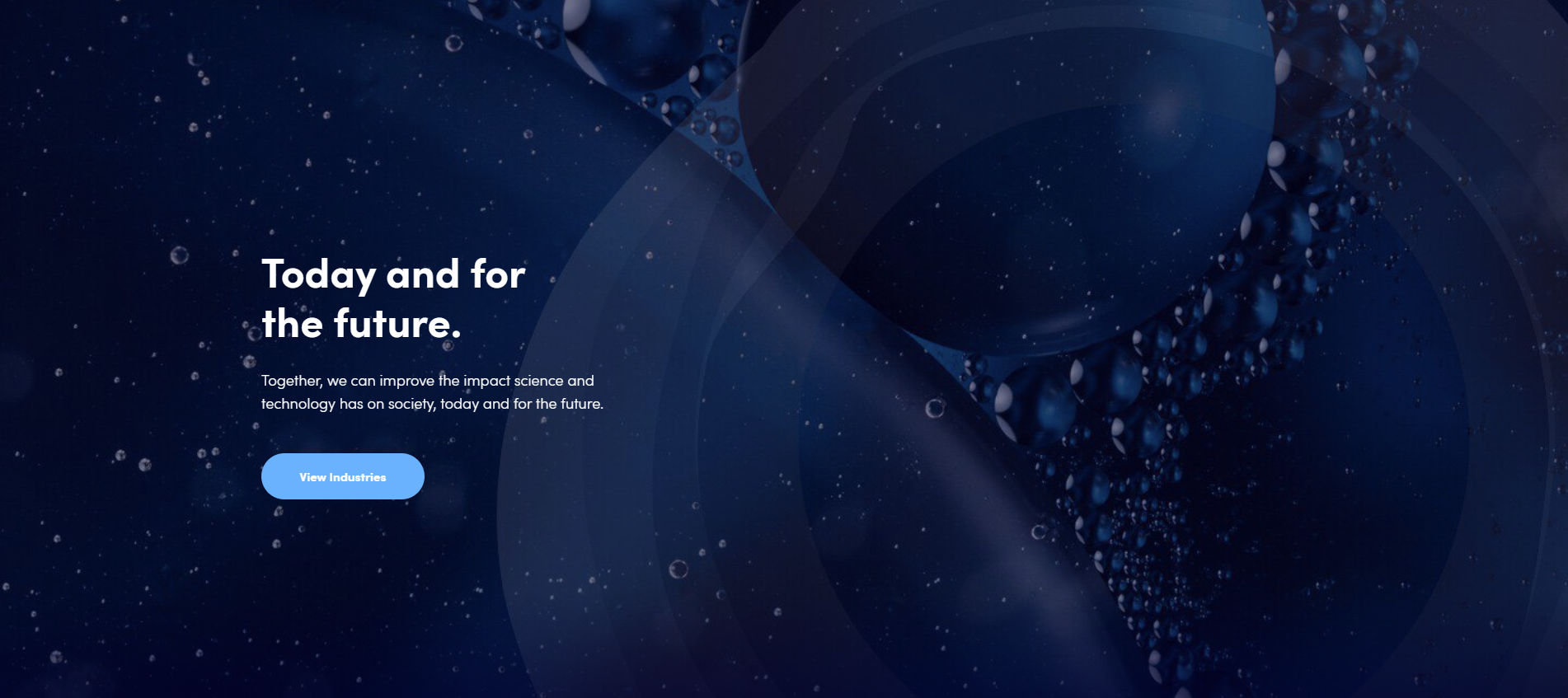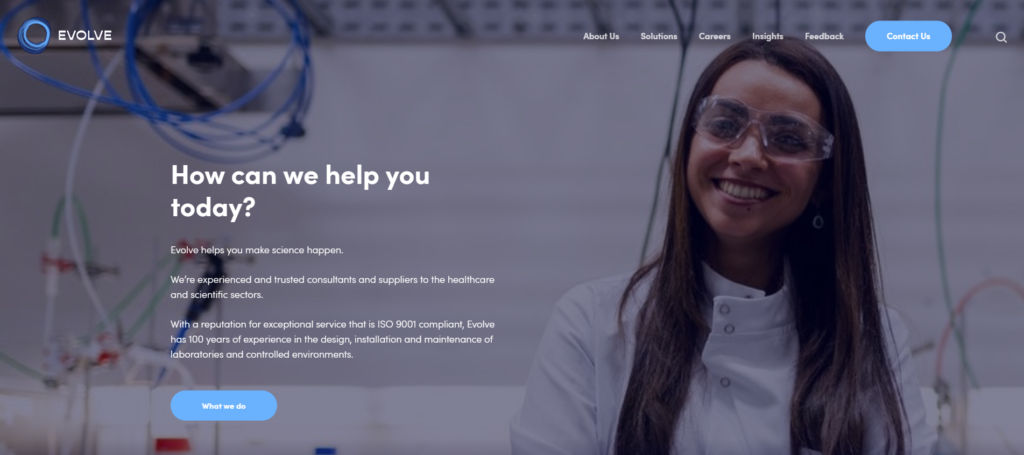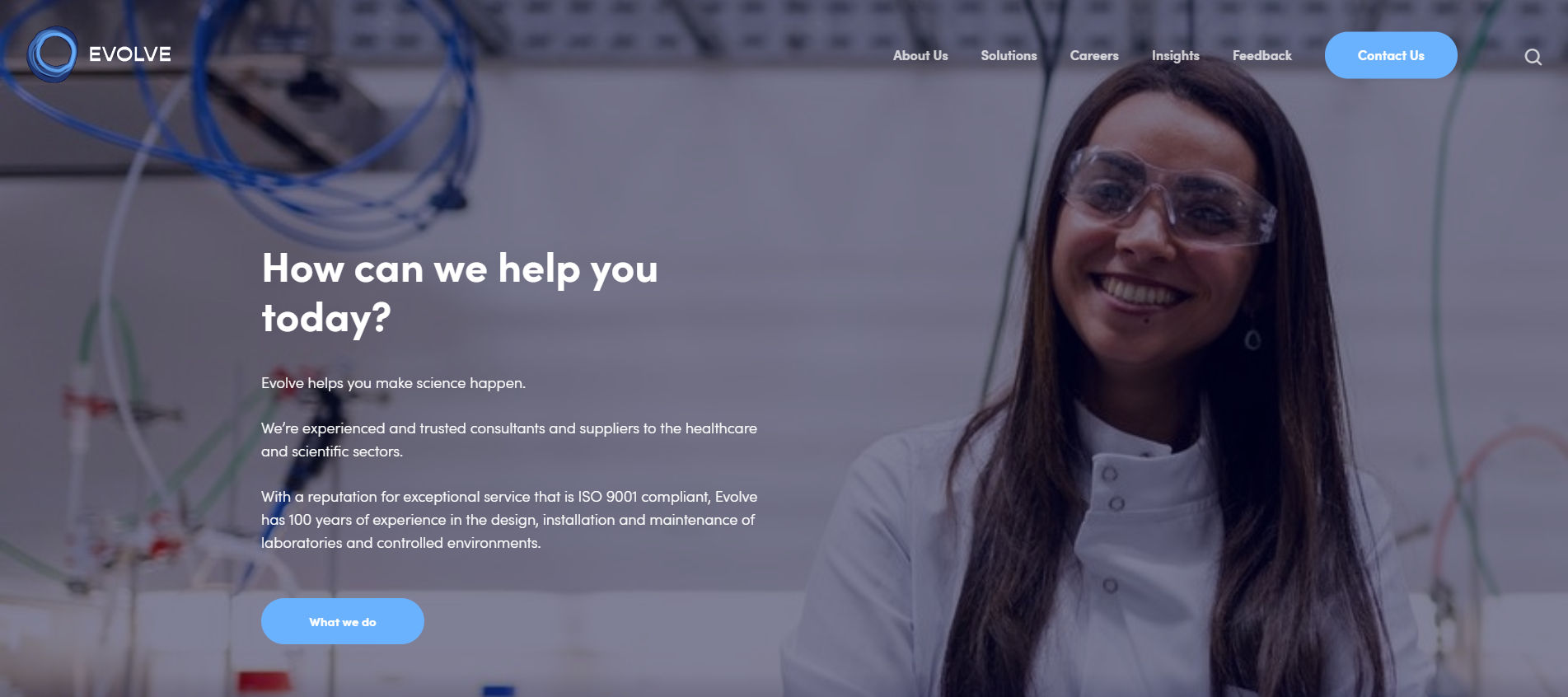 1. INCLUDE PEOPLE, LITERALLY
Virgin Group founder Sir Richard Branson hit the nail on the head when he said: 'A business is simply an idea to make other people's lives better.' According to several LinkedIn and Facebook studies, the most successful posts are those that include images of people. Replacing pictures of clinical clean test tubes, empty labs and petri dishes with pictures of people instantly transformed the Evolve website. Suddenly, Evolve became a business all about helping people and putting customers first.
2. CREATE CUSTOMER-CENTRIC CONTENT
The entire Evolve team put the customer first in their daily working lives but the company's online platform failed to reflect that approach till now. To resolve this, we introduced a number of small but significant improvements to the website. Every sentence and every paragraph was reviewed, making sure that all the content on the Evolve website had value and purpose and was as customer-centric as their business philosophy. It is an ongoing and continuous process.
The home page now welcomes you with 'How can we help you today?' rather than the previous generic phrase 'Today and for the future'. The 'What We Do' section became 'What We Can Do For You'. A minor tweak with a huge impact. Rather than listing Evolve's services, we explained how Evolve's services can benefit you as the customer. The word 'you' is so powerful, yet so often neglected in brand contents.
3. TRY TO SWAP 'WE' FOR 'YOU'
The word 'we' was replaced with 'you' wherever appropriate. Yes, even in the 'About Us' section of the Evolve website. You should consider following suit. Why? Because your visitors don't really want to hear about you. They want to hear about themselves, about their problems, about their needs, about their futures and about how you can help them.




4. WRITE AS YOU TALK
Great writing aims to be conversational. Write as you speak. Write like your customers talk. Every sentence on your website should be easy for everyone to understand. Stop using jargon and buzzwords that nobody understands. Great businesses interact human to human. Is a Facebook post beginning with the words 'We wish to inform our esteemed clientele' the best way to get their attention or is it too formal for your company?
5. GO BEHIND THE SCENES
Reveal who is behind your business and how you get things done well. A great way to do this is to celebrate the people that work with you. The new Insights section on the Evolve website not only celebrates projects the company has worked on, it celebrates its employees and tells their stories and awards won together as one united group of passionate scientists.It is essential to show your customers that real people with real values form your brand and deliver what you stand for.
People love to relate, and we all know life isn't always serious. Evolve recently ran a Pet Week on Facebook and Instagram, showcasing employees posing with their dogs and cats. The response was terrific with warm comments and lots of likes. Pet Week was a simple but effective way to show the company cared about what its employees cared about, their pets.
Being people-oriented means listening to the customers and listening to their employees.
6. GET INTERACTIVE
When you go through the process of posting on social media religiously, you have only done half the work. The other half is to interact with your followers. If your brand literally talks to its audience, it's another way for customers and prospects to have and develop a genuine connection with it.
With Keen's help, Evolve makes sure to take the time to show appreciation to its followers by actively engaging in responses, likes and comments. You can do the same for your business. Why? Because someone took the time out of their day to connect with you. It's the least you can do and a long term collaboration may develop simply because you cared about the person and others didn't take the time.
Facebook and LinkedIn users love the personal touch, even if it's just a 'thanks' or 'congratulations on the new job' or a thumbs up emoji. Scroll down Instagram and give some hearts out! The effort really helps engagement and sparks views for your brand.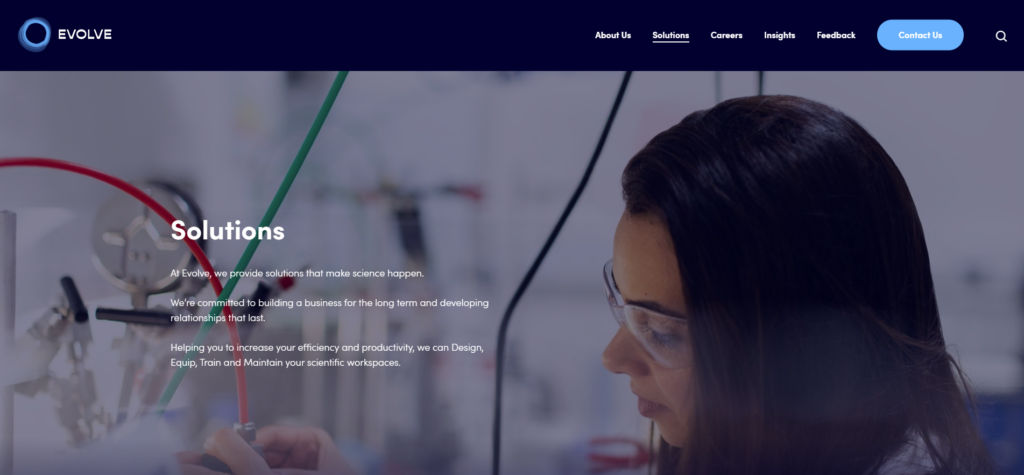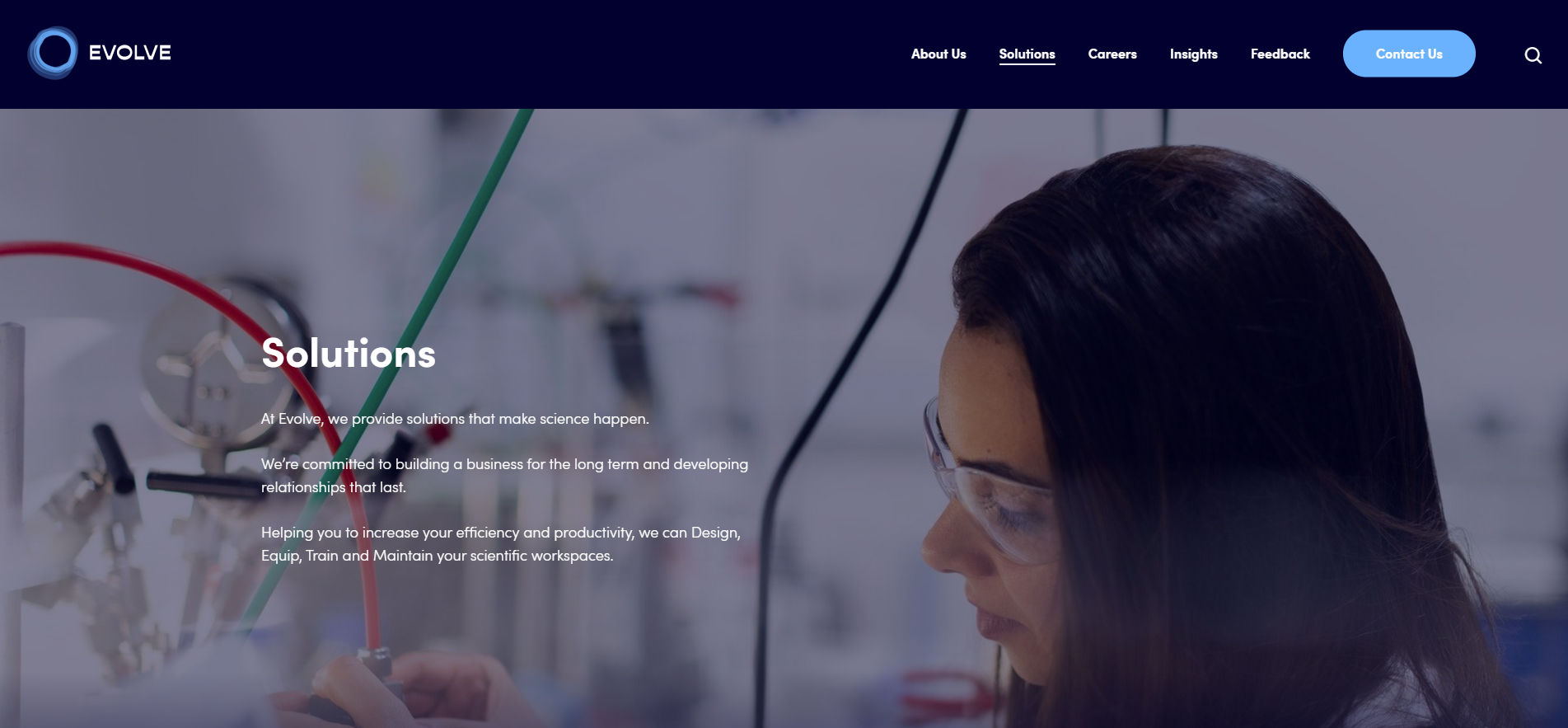 Fiona Mallia, Evolve's Business Development Manager, said:
"We are delighted with our enhanced website. We have had tremendous feedback from customers and our employees who are thrilled to see their colleagues being featured prominently online. As a company we are very impressed by Keen's approach and passion for our brand."

In summary, many brands and businesses can have similar products and even similar values, but it's the people that make each one different. It isn't necessary to go through extreme measures to stand out from your rivals. You just have to show your human side and be you, like Evolve does.
If you feel that you need a guiding hand during the process or simply don't know how to get started, let's speak and make your brand more human. We also offer custom digital classrooms for businesses who have great talents in house and just need some help to get started in the right direction – contact us and we are happy to assist.