Search engines began to operate around 1990, with the historic period of the .com boom. A search engine is a very convenient way to search for anything that is on your mind basically. The algorithms have advanced a lot and lately, with improvements in AI (artificial intelligence) search engines like Google, Yandex and Baidu can better understand what a website is about. Let's stay with Google – Its mission is all about providing the most accurate information to its users, better known as "searcher intent".
As we said, with the advancements in AI, search engines can now better understand not only what a website is about but the intent behind a search. Let's have a look at how people search on the internet.
There are four types of searcher intent
Informational – People looking for generic information. A great example is questions like "What is the weather like in Malta" or "When was the search engine first invented"
Navigational – People who are looking for a specific website to spend their time there. For example "Facebook" "Youtube" "Times of Malta".
Transactional – People looking for a product or service online. Typical search terms are "product review" or "buy product", "product price"
Commercial – People here are in the learning and research phase. They want to know their options and what product or service best fits their needs. "best gaming chair" "best restaurants in Malta" "Toyota vs Honda" are great examples.
The Customer Journey
A customer's journey begins with awareness. At the awareness stage, at the top of the sales funnel, customers just became aware of a product or service that might help them solve a need or a problem.
Social media channels like Facebook, Instagram, Linkedin, YouTube, and now also Tik Tok are very good marketing channels for local businesses to start making people aware of their products and services and further drive sincere connections so as to assure their brand goes along with a lifestyle. Businesses can reach hundreds of thousands of potential customers at a low cost per impression (CPM) which makes it very attractive for businesses to drive awareness through these tools.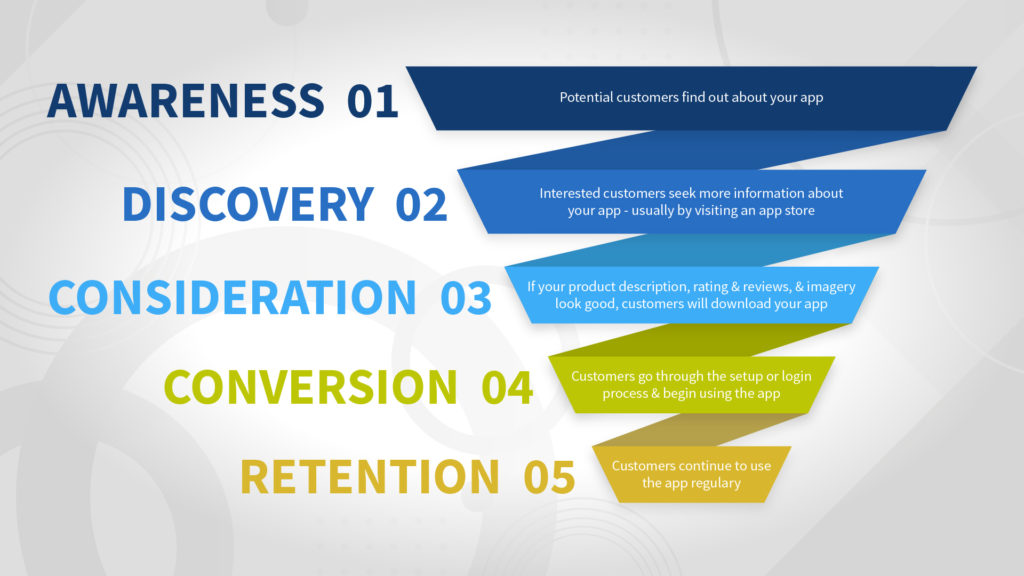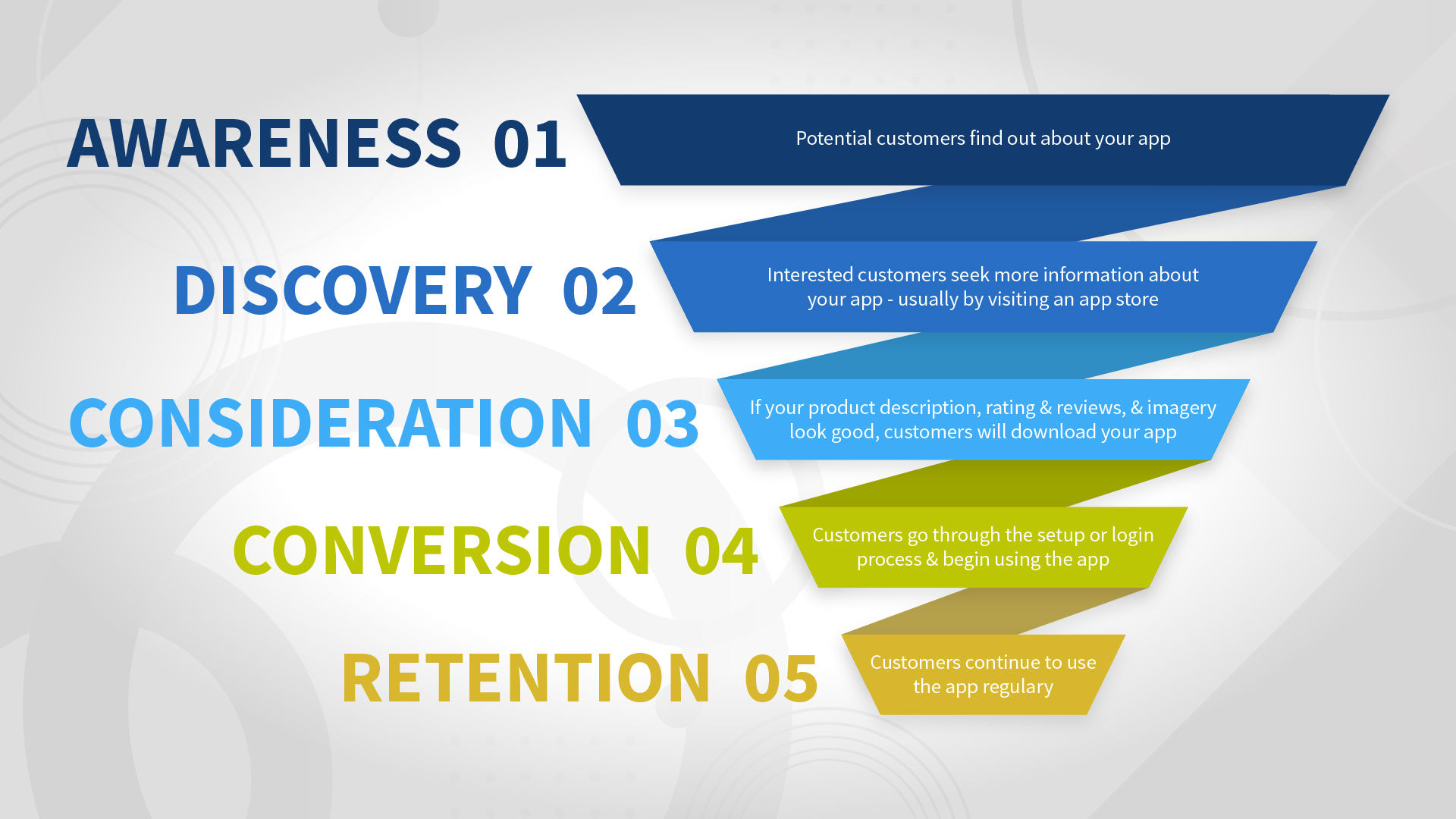 Once people have realized that a product or a service exists to solve a problem or a need that they have, their next step is usually digging deeper into research. Some users might be impulsive and buy at the awareness stage (especially for cheaper items). However, about 70% of your prospective customers will go and do some more research. This stage is called the interest or discovery stage (second layer of the funnel). Here's where your business needs to have a strong SEO presence. Because people will start typing informational and commercial intent search terms into Google and other search engines. And if you are nowhere to be seen then your business will be missing out.
Once a prospective customer has decided on which product or service they want to buy or better which brand experience and lifestyle to buy into, the next natural step for them is to make sure that the business has a good reputation. And you better be sure your business has good reviews on Google My Business, testimonials on your websites, a well-designed website with some great feedback on Facebook and other social media channels. A study shows that 90% of people go online to consult a product or service review or before they make a purchase decision. 
Many people were inclined to believe that the most reputable companies are ranking on the first page of Google for search terms they look for.
How an SEO campaign can help achieve 10X the return on website investment
As we said earlier, people who are at the discovery stage search for information type content. By creating this type of content you are capturing your audience at the early stages, which puts your business at a better position to make a conversion. Informational copywriting not only drives prospective customers to your website but also helps increase the overall brand authority of a business.
Here at Keen LTD we help businesses publish the right content, to meet the searcher's intent by doing in-depth keyword research, reverse engineer competitors and publishing high-quality content that ranks well in Google.  
As a business owner, you also need to make sure that you rank highly for commercial type content. People turn to search engines to look for a business that can help them satisfy their needs. If you own a flower shop and your website ranks on the second page of Google for the term "Flower delivery Malta" chances are that most transactions will take place at your competitors who rank on the first page.
One of our SEO processes here at Keen is to perform a very in-depth technical website audit. We basically crawl the website the same way Google does and fix any issues that might be hindering rankings. This includes the SEO optimization of all the website content for search engines. Creating easy to understand content for both user and search engines, which then helps pages rank better and drive more traffic to your website.
Another area that is often neglected by businesses due to a lack of in-house expertise, is the PR link building campaign. Having a great website with great content is not enough. Google looks for external factors to determine who should rank at the top. At Keen LTD, we help businesses gain high-quality links to their website from authority sites in that particular industry or complementing sectors. With these types of campaigns, we have helped countless businesses rank on top of search engines for relevant search terms people are looking for.
Outsourcing the SEO part of your business
We speak with many businesses on a daily basis and understand that finding people with the right expertise is tough. But that should not keep your business behind in the SEO game. Outsourcing your SEO to the right agency is very profitable for 2 simple reasons.
SEO is very measurable, we create an analytics dashboard for everyone to follow along on the progress and increase in sales, leads, and traffic. You can quantify the ROI. No brainer.
Trying to hire a one-person fits all (SEO, Social Media, Copy Writing, Website Design) is almost impossible. The right agency can help you scale all those tasks at a fraction of the cost.
If you would like to learn more about digital campaigns we have executed successfully, visit our case studies portfolio.
Did we leave any questions unanswered? Get in touch and share an espresso with one of our digital experts – we are happy to help and set a meeting with your team to discuss your business ambitions.