An exciting modernization is underway at Malta Tourism Authority, one that's inspired our team at Keen Ltd. So, what's happening? Well, MTA are revolutionizing the way they do business, changing how customers can access the wealth of information they own and curate and tasked Keen to help them promote this.
You see, tourists no longer walk into tourist information booths and request information like they did years ago. Today, wised-up tech-savvy travelers expect instant gratification at the swipe of a fingertip. Seeking immediate answers to travel queries on the go, retrieving data quickly, dropping a pin – so they can geo-locate and ascertain how to get from where they are to where they want to be.
The Malta Tourism Authority wanted to embrace user-centricity, change, smarten up their act, streamline their processes using enhanced digitized platforms offering intelligent, instantaneous, responsive solutions to tourists requests. Their website needed broader recognition, also digital developers were just about to launch the exciting VisitMalta+ mobile app, a free downloadable destination app letting tourists instantly access information on what to see and do and how to navigate around Malta.
Keen's creatives, market researchers and digital marketeers were commissioned to create a marketing and publicity campaign, generating a buzz and broader awareness of the Malta+ App, using both offline and online channels.
Our challenge in marketing this campaign involved us publicising the VisitMalta+app to tourists who'd booked a holiday to Malta or who were just about to – but who hadn't touched down in the country as yet. This is because quite often, by the time tourists arrive into a new country they already have their itinerary pretty much mapped out. So, our digital teams initiated strategies to connect with tourists who'd booked or were about to book a holiday to Malta, but who hadn't yet finalized their plans.
So, how do you market your client's services to potential customers not in your country yet?  By extrapolating data and harnessing the power of social media, that's how!  
Our market research team conducted extensive market research into the target audience, while also scrutinizing popular destination apps. This research helped us determine Malta's main tourist markets, as well as the most popular reasons tourists chose to holiday in Malta, ultimately focusing the marketing campaign around Culture, Beaches, Diving, Gastronomy, City Break, Walking and Cycling.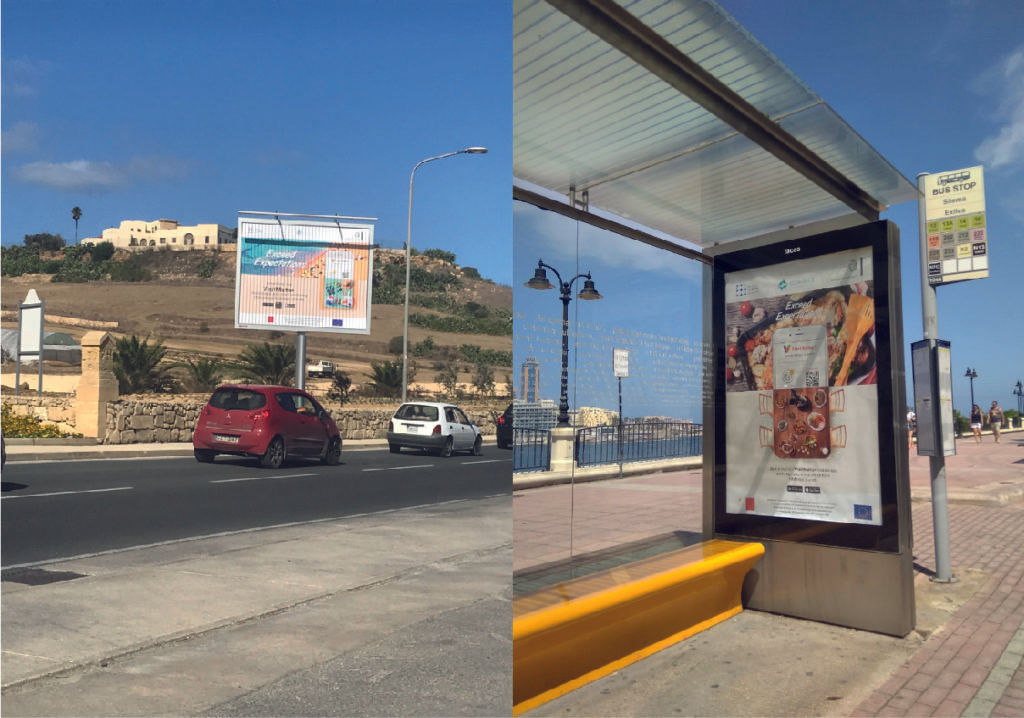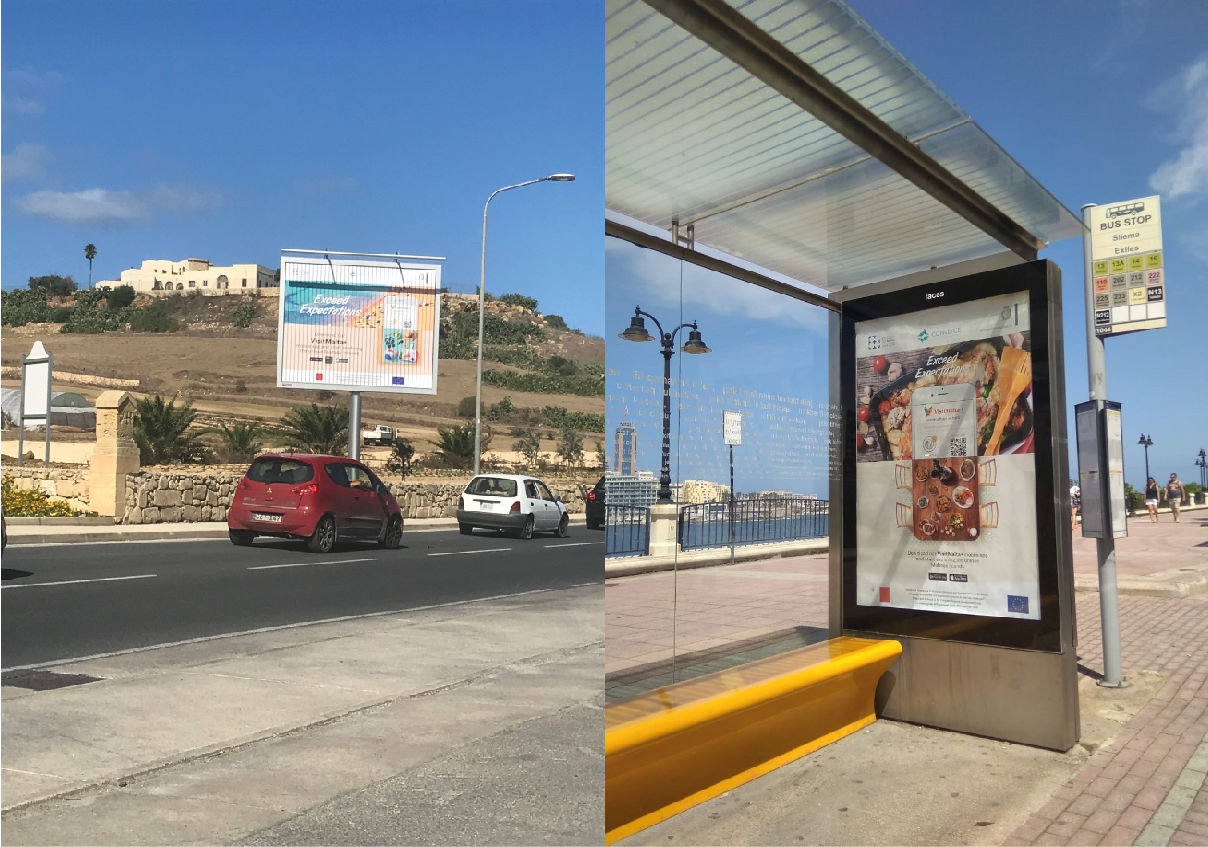 Our rationale was to incorporate the themes into our visual marketing and advertising campaigns, whilst also using customer insights to better inform the targeting of our digital ads. Our offline and online marketing campaigns were put into action, creating visual ads that reference our key themes and mobile app in the visual imagery.
Our online targeting strategy used platforms such as Facebook, Instagram, and Google, connecting with tourists and visitors interested in Malta and its treasures. Our offline marketing campaign focused on valuable exposure at core locations across Malta, such as the Malta International Airport, buses on key routes, bus shelters and much more – targeting venues that would guarantee tourist interaction and footfall.
Phase one of marketing Malta Tourism Authority's campaign is rolled out successfully. Download the app and see for yourself, it's free, simple to use, access it from here:
Download from:
What's more, our talents are now working on phase two of the Malta Tourism Authority campaign involving an exciting interactive project that we can only tease ahead to! Even more reason to stay across our Buzz updates.