The brief
Marketing a unique Mediterranean isle.
Gozo is a unique Maltese island, a Mediterranean jewel offering stunning beaches, awe-inspiring architecture, mouthwatering cuisine and a vibrant cultural scene. The characterful island is also home to top international dive sites, temples older than Egyptian Pyramids, an unquestionable charm and laid back pace of life which await exploration. The tourism directorate of the Ministry for Gozo commissioned Keen to design and develop a user-focused, SEO optimised website to promote the holiday destination celebrating its many unparalleled attributes to international visitors.
Keen's marketers and social media experts were also tasked with creating the digital marketing strategy for VisitGozo.com, managing its digital presence and campaigns on channels such as Facebook, Twitter, Instagram and Pinterest as well as Google. We craft original authentic content, populate posts and videos, create blogs and newsletters to promote the island's unique lifestyle. Complementing, our team assists with bespoke promotional material for events, such as 'Gozo Alive'.
The challenge
A vision for Gozo
The website had to be responsive, multi-lingual and unique, offering easy navigation with enticing important information at a fingertip, prioritising visuals to celebrate Gozo's many attractions and striking USP's. It needed to assert itself against popular competitors and required a robust framework to manage the high volume of content and traffic.
The digital marketing strategy was laid out with clear measurable KPIs, ensuring our team focuses on driving year-round traffic to the website. Our social media team crafted 60 posts for Facebook and Instagram every month and 90 for Twitter which had to trigger an increase of 7,000 Facebook likes, build 100+ followers on Instagram and grew Twitter followers by 8% each month.


The strategy
Small island with Big Ambitions
Our marketers had to analyse competitor websites, peers abroad and scrutinised their SEO strategies, testing out functionalities, assessing loading times and populated content to draft out best practices, utilise opportunities and identify areas being underserved.
In close collaboration with our client, we needed to create a cohesive multi-channel digital content-plan to promote Gozo's unique attractions, assets and ultimately service providers. Devising specific themes facilitated to plan content and to strategically target different segments of the defined audience effectively to achieve the desired results with consistency.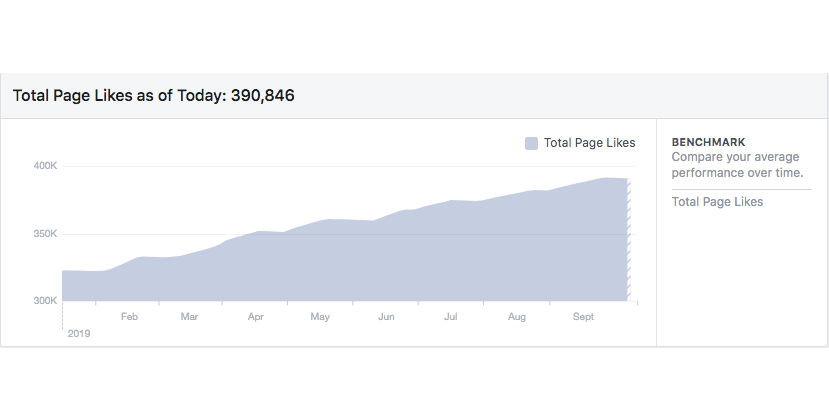 STEP 01
Assessing the Market.
An in depth market research into the competitive set, user behavior patterns, valuable profiling data and general research beyond the initial brief fueled brainstorming sessions fostering ideas and techniques to boost greater awareness.
STEP 02
Marketing out the Strategy.
Our team devised a cluster of themes to serve in our digital marketing strategy for relevant topics and target audiences. A detailed content plan with alluring messages, inspired visual directions and precise targeting details was crafted around topics such as diving, cuisine, family, adventure and outdoor pursuits and weddings.
STEP 03
Measure and modify.
Full of vim to get started on executing the meticulously prepared digital marketing strategy, our team started on the implementation with attention to detail and constant monitoring for performance evaluation and fine-tuning. We assessed the likes, followers and engagement, targeted bespoke content and campaigns to specific nationalities and assured to drive interested visitors straight to the web portal.


The Execution
Compelling content that drives engagement
Implementing our content rich digital marketing strategy for VisitGozo, we incorporated a great selection of themes, promoted through a mix of media formats. Our team kept a close eye on originality and engagement, keeping the content consistently fresh and authentic. Our digital marketing experts forged relationships with social media influencers and travel bloggers, as well as local photographers and film-markers in order to share highly relevant and qualitative content. We populated weekly blogs and monthly newsletters aimed at sparking foreign visitors to book their next holiday to Gozo.
+290% followers
Instagram
The result
Off the charts success!
Under our guidance, VisitGozo.com  website experienced a growth of 20% on the previous year when it comes to unique users and has become one of the Top 5 Facebook pages in the Maltese islands enjoying over 400,000 Facebook followers.  Positive metrics for the Visit Gozo Facebook page involve a 277% increase in page views and a 103% increase in page reach.        The overall digital marketing campaign has delivered outstanding results for VisitGozo throughout the two year period. Our strategic campaigns have generated a 400% increase in visitors to their website which continues on building up further. In review of the individual markets targeted such as UK, Italy, Germany, France, Malta and the USA, the website has seen a dramatic increase in visitors up to 41%.
More from us
RELATED CASE STUDIES