The brief
Building a modern Atlantis
Atlantis Diving  is a highly respected international diving centre operating in Malta. In 2016, the company invested in top-notch underwater kits, upgrading their services offered to customers and setting themselves apart from their competitors. Atlantis Diving had a great product and were actively looking for ways to get in front of more prospects and to grow their business sustainably.  They commissioned our team to create an SEO optimised revamped website which better promoted their expertise and evolving business model.  Atlantis Diving needed a responsive, multi-functional and multi-lingual website, which also incorporated an online shop. The new Atlantis website would then demand an integrated digital marketing strategy to effectively drive consistent foreign traffic and potential leads.

The challenge
A sea of opportunities
Whilst being one of Europe's top dive destinations, Malta and Gozo has a highly competitive market situation. The pre-existing Atlantis Diving website had become outdated with ever evolving technologies and was not performing in line with opportunities, consequently the company was losing out on business. The website faced an array of issues, from broken links to href language issues.
Creating a multi-lingual website, performing link building outreach for five languages has been a great challenge for our team of experts. This new website exemplified the talents of our designers, developers, SEO and CRO team, assuring an optimized, responsive, user-focused design with multilingual capabilities targeting five different markets, namely; Italy, France, Germany, Poland, and English-speaking countries such as the UK and the USA. Its robust framework and hosting facilitates easy content updates, with flexibility for add-on's and enhancements as well as the best foundations for digital marketing endeavours to drive valuable traffic to the Atlantis website.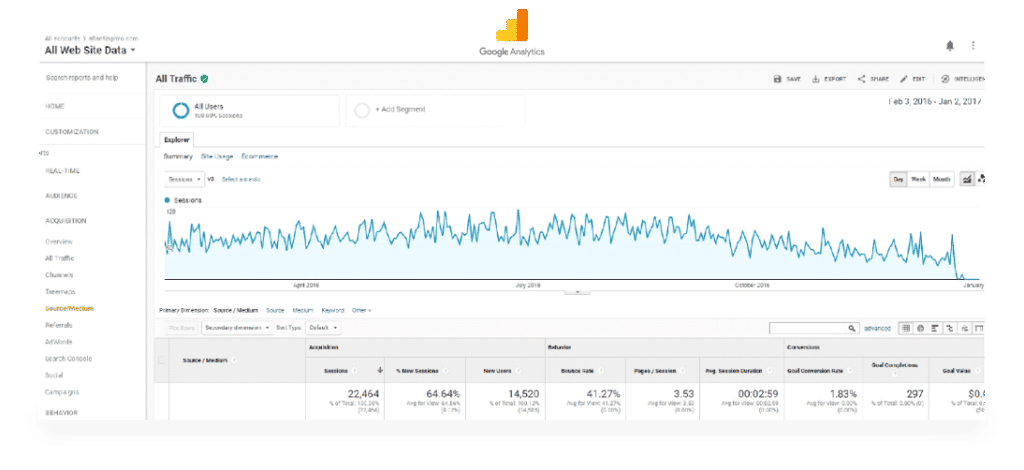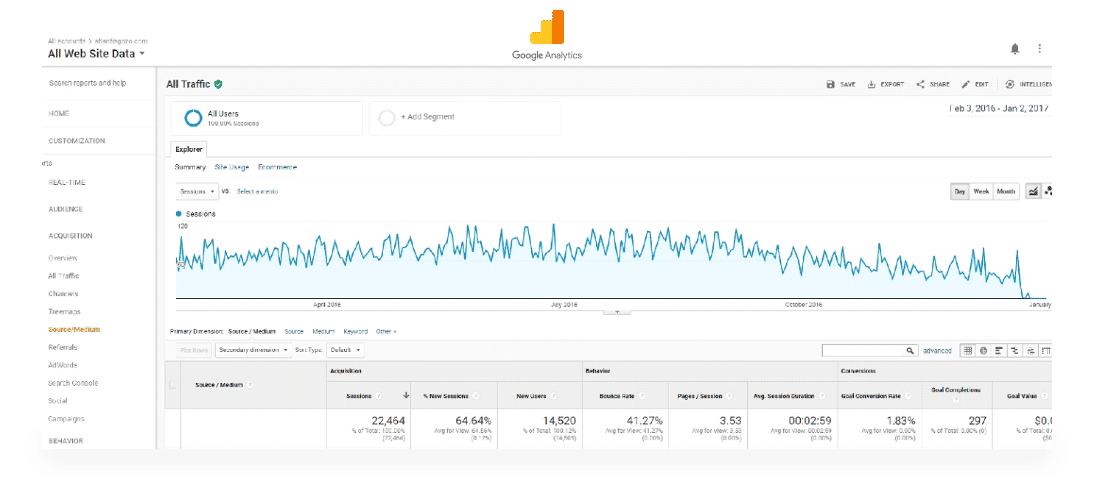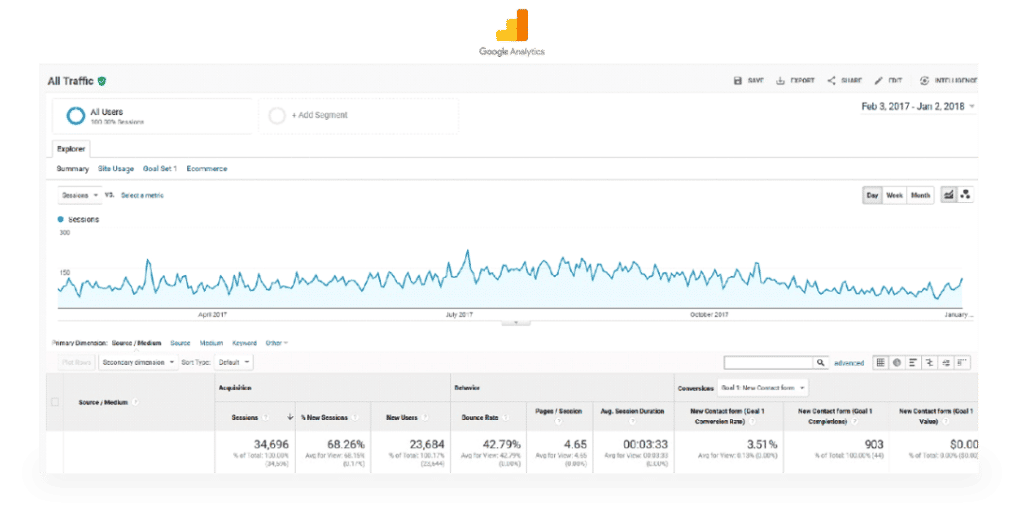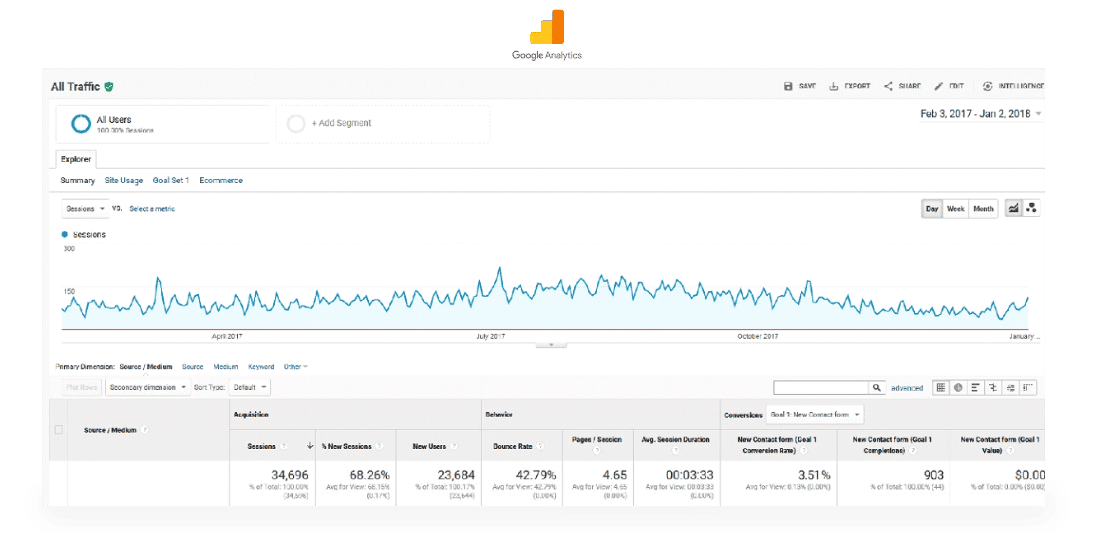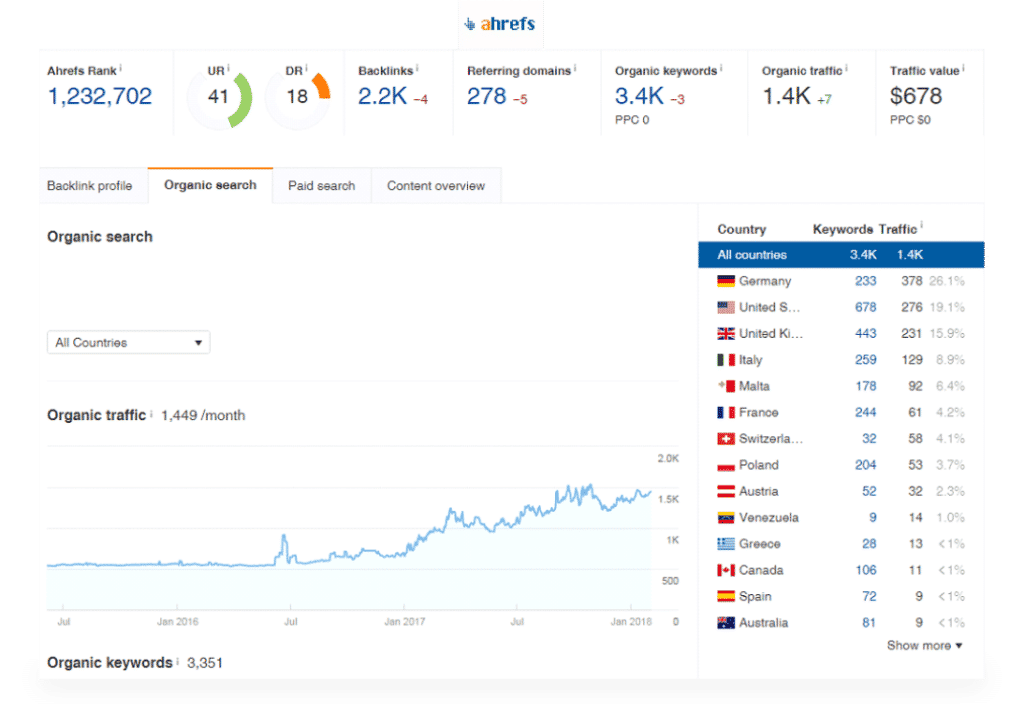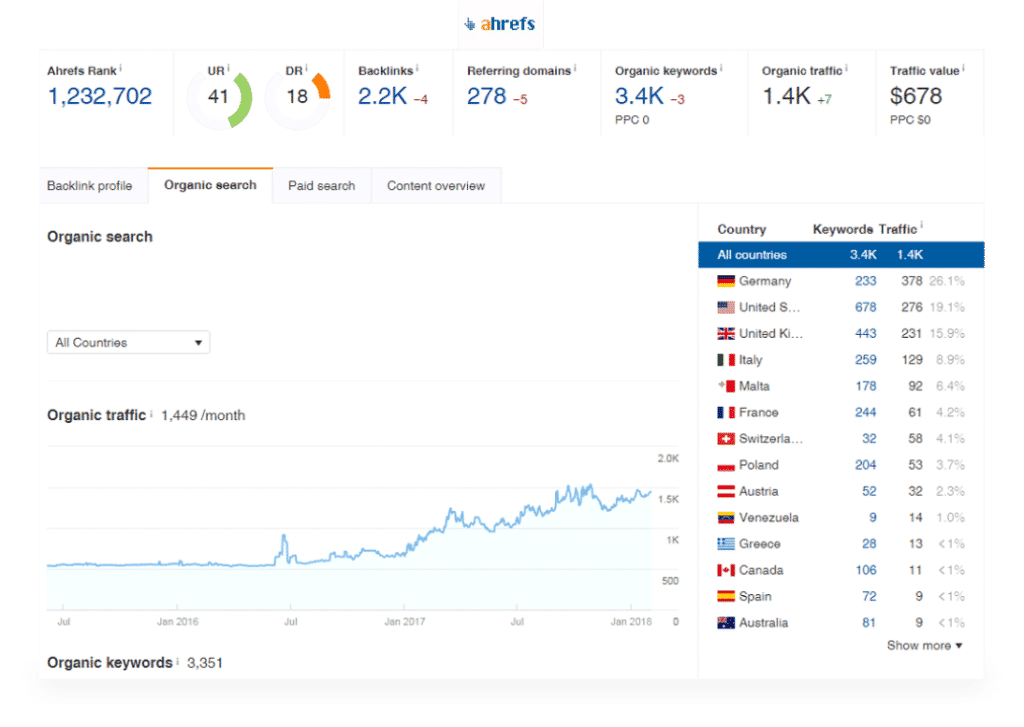 The strategy
Immersive strategies for Atlantis
Our team carried out a full technical audit and website content review to plan thoroughly. We conducted a competitor analysis to reverse engineer their link building, content and ranking strategy – including in-depth keyword research. An effective way of driving more visitors to an already established website is through optimizing the website and placing digital content smartly according to the SEO and digital marketing strategy. Our team utilised proven tactics to accelerate Atlantis Diving  – climbing them up the search engine rankings, to get to the top of the first page on Google and swiftly increase traffic to the site. More than 62% of online search activity is done via Google, the second most common is Facebook. Being on the first page of Google was extremely important to our client as it easily propels the business ahead of new customers.
STEP 01
Keyword Research & Competitive Analysis.
Keyword research underpins any SEO strategy. Understanding the correct buyer intent keywords to benefit businesses is paramount. Thinking strategically, our team used SEO tools such as Ahref and Semrush to reverse engineer Atlantis Diving's top five competitors.
STEP 02
Optimising the Website.
Our SEO teams optimised the Meta title & descriptions for each web page. Prioritising copywriting, we made changes to the headings, titles, descriptions, content, images, and also embedded videos. These, together with complementing technical changes made a big impact on the time users spent on the website. We also enhanced the content to facilitate user experience optimisation (UEO) and user intent optimisation (UIO).
STEP 03
Monthly Outreach Campaign.
White hat link building to credible websites across the web drove valuable traffic to the Atlantis Diving website. Over a timespan of 11 months, we contacted over 1,100 websites in the travel and lifestyle vertical, publishing over 100 articles in four different languages, German, Italian, French and English.




The Execution
Gearing up to Succeed
Our team started out with a thorough project plan, mapping out the individual phases from research, over web design and development, to testing, launch and the initial on-page optimisation, all overseen by our project manager to ensure timelines and deliverables were adhered to. Working cohesively with our digital designers and developers, SEO strategists and the client, our team redesigned and relaunched a future-proofed user-friendly, SEO optmised website for Atlantis Diving. Meanwhile, our comprehensive digital marketing strategy was planned, prepared and now implemented, driving leads to the website through a combination of techniques and channels, such as YouTube. Monitoring the success of the digital marketing efforts constantly our marketers measured, adjusted and fine-tuned to excel upon anticipated results.
The result
Making some Bubbles!
Once Keen's team launched the novel modern Atlantis Diving website, it quickly gained trust and grew in credibility and authority, accelerating up website rankings. Because of this progression, our SEO strategists were able to discover new keywords, as they will continually strive to exploit new tactics to improve upon our SEO campaigns, adopting different perspectives.
Outstanding results have driven valuable leads from various channels to our client, uplifted the brand perception, facilitated customer reviews and recommendations, amplified customer inspired content and helped build trust while penetrating the desired markets successfully.
139%
increase in organic traffic
3.51%
improvement in conversion
Testimonial
WHAT OUR CLIENT HAS TO SAY
I have been making use of the services of Keen for the past 12 years. Over these years, John on behalf of his company Keen Ltd, has built another 3 websites for my company, with another two websites presently under construction. Keen's design and Search Engine Optimization, I believe, is largely responsible for the dramatic increase in traffic to my site, resulting in an increase in profits for my business. The team at Keen are very easy to work with, think creatively and effectively communicate their ideas.
BRIAN AZZOPARDI, OWNER OF ATLANTIS DIVING CENTER
More from us
RELATED CASE STUDIES